As a brand that is dedicated to assisting others through home healthcare, it's only fitting that we have the best and brightest caregivers. They are the face of franchisees' agencies and create invaluable relationships with their clients.
Every year we urge franchise owners' clients to share their experiences of being cared for by BrightStar homecare caregivers and in-home care nurses. The Caregiver of the Year awards recognize the amazing work and endless efforts of these essential healthcare workers.
This year's Caregivers of the Year have the abundance of energy, skill and compassion that BrightStar Care clients expect from our brand. Here they are:
Kay Madlingozi, CHHA - Northeast Region (Southbury, CT)
As a caregiver, having compassion is one of the most important parts of the job. Kay Madlingozi's compassion for others is one of the many reasons why she was nominated for this award.
"Kay is someone who takes the initiative. She acts on a situation immediately. Her ability to be proactive made my life as a co-caregiver so much less stressful," the client's wife writes. "She is a jack of all trades and will try to help in any way she can."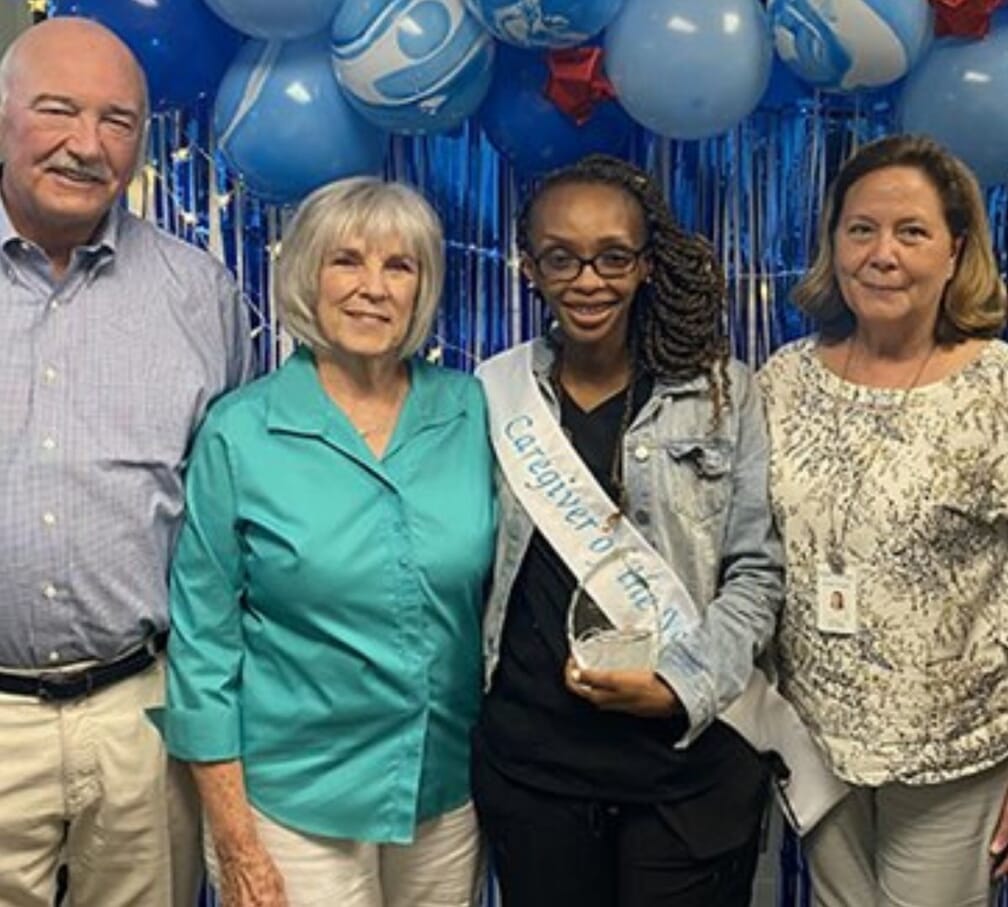 Leah Smith, CNA - Southeast Region (Charlotte, NC)
Having a great amount of patience with clients is pertinent as a caregiver and Leah Smith's patience with her clients is why she was nominated for this award.
"Leah has entertained Dad, engaged him with informative, interesting articles she read to him, and helped Dad to spend a lot of time outside enjoying the sunshine and fresh air. She keeps him safe and is always thinking of ways to make his life better and encourage him in ways that will keep him healthy," the client's daughter writes.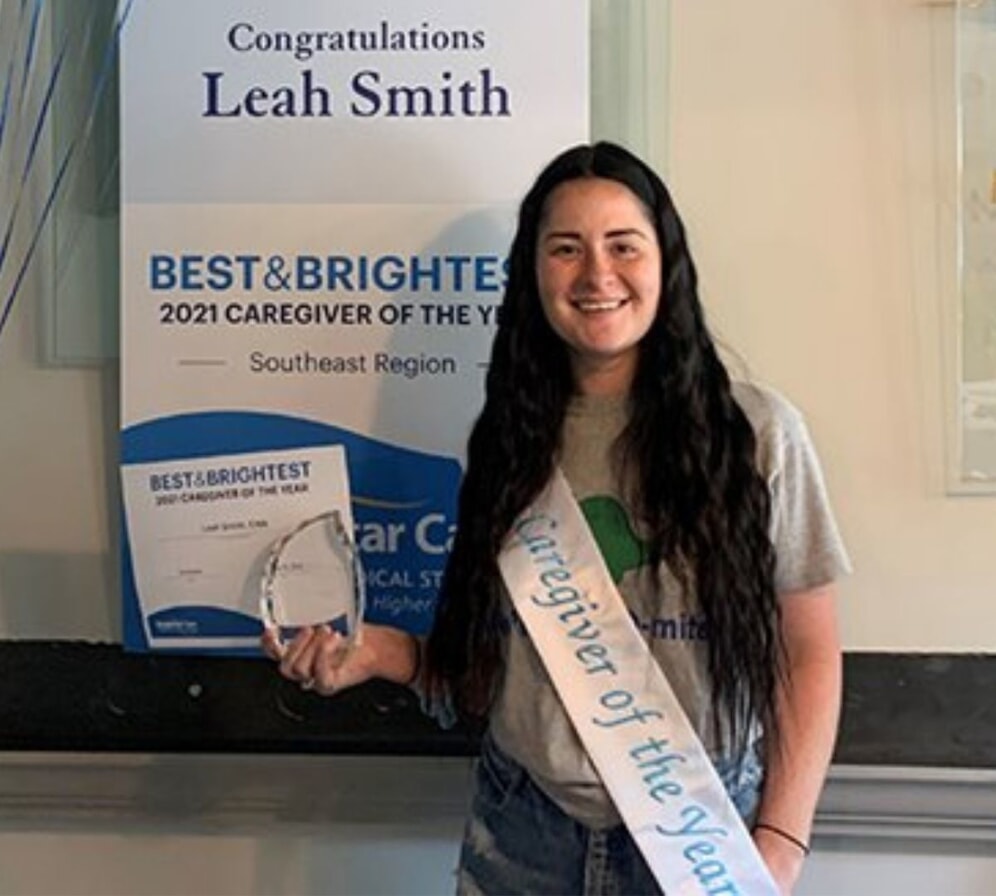 Maricon Ocampo - West Region (Lakeforest, CA)
Maricon Ocampo is described as a "Role Model Caregiver." Maricon is a caregiver that is dedicated to providing excellent service to each and every one of her clients.
"Maricon DESERVES PEDESTAL / SPOTLIGHT RECOGNITION for an array of reasons. Under Maricon's care I experienced the "WOW FACTOR EFFECT," she is UTTERLY AMAZING," the client writes.
She is also being recognized for her ability to integrate business professionalism while making an emotional connection with her clients. Maricon's client says she is a "priceless asset" because she is a caregiver who truly and deeply cares for her clients and doesn't just act as if she cares.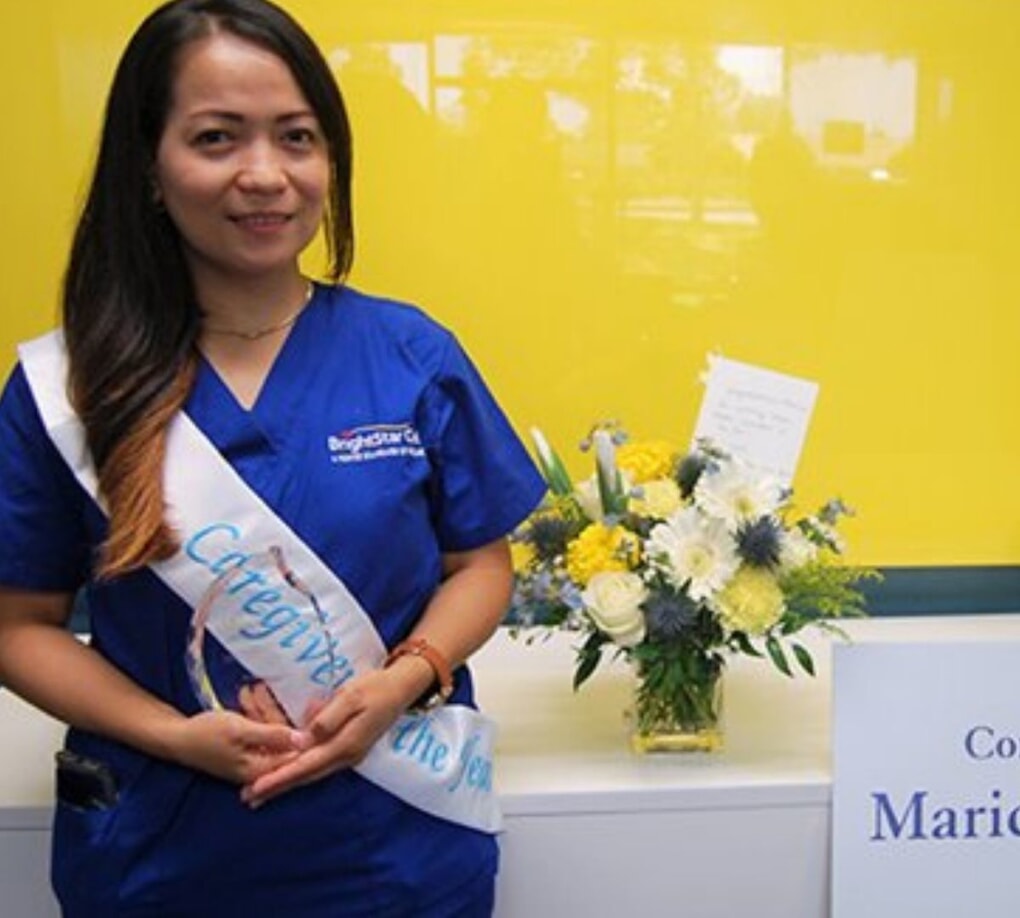 Ryan Peterson, CNA - Midwest Region (Lake Elmo, MN)
While BrightStar Care focuses on helping others, we also allow our clients to have as much independence as they can. Ryan Peterson is very knowledgeable when it comes to knowing when a client needs help and when they want to complete tasks on their own.
He is nominated for this award because of his compassionate, caring and understanding ways. "It is because of him that I can live with my family who works full-time and my family can have me here where I am happy! This is a small part of why I think Ryan is so deserving of the Caregiver of the Year Award," the client writes.
Ryan is also being recognized for his gentle heart and caring ways. His client emphasized.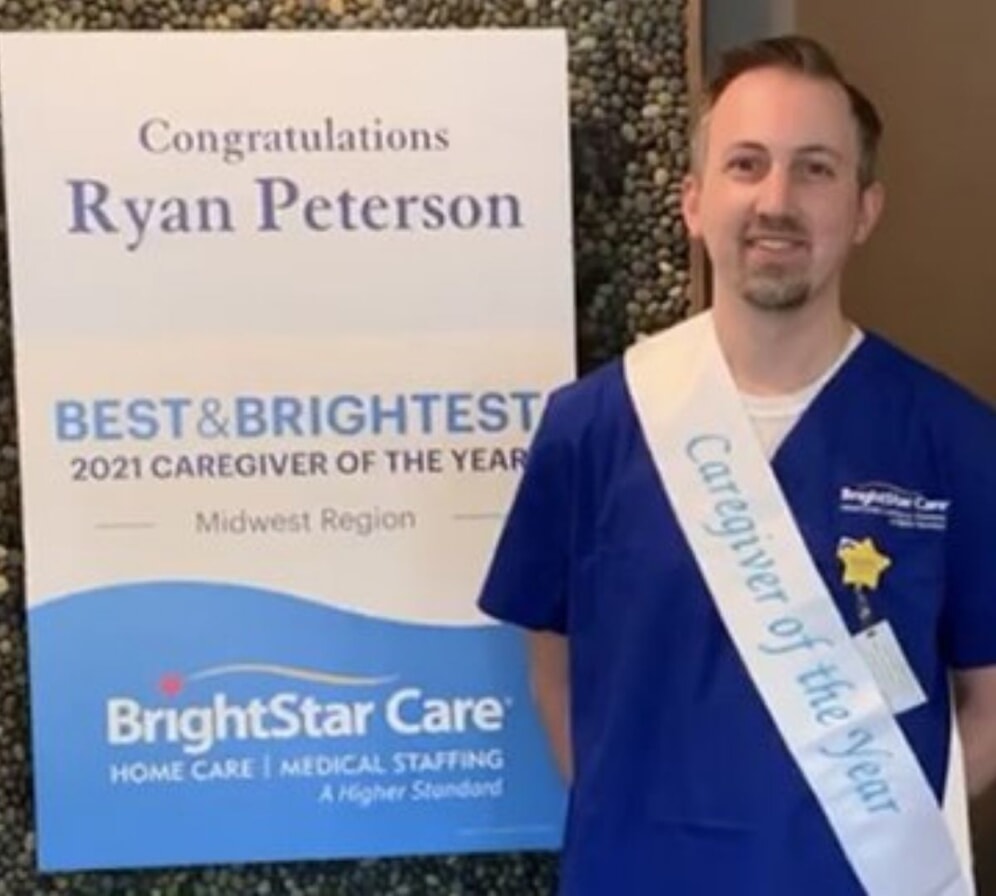 Tina Seever, RN/DPCS - West Region (Carlsbad, CA)
Tina Seever is the epitome of a nurse extraordinaire!
"Tina Seever, RN/DPCS, is the heart and soul of our operation," writes the franchise owner. "She's so overwhelmingly deserving of this honor because I've never seen someone give so much of herself, sacrifice so much, and connect so deeply to help others."
Tina is nominated for this award for her consistency and true devotion to her clients.
Dawn Gonzalez, MSN, RN, APN, FNP, CRRN - Midwest Region (Schaumburg, IL)
Registered Nurse, Dawn Gonzalez, has been described as a "super nurse," she was nominated for this award for being an energetic and compassionate caregiver.
"Dawn quickly forms relationships with her patients. She has a friendly demeanor and a warm, caring approach," writes the Director of Nursing.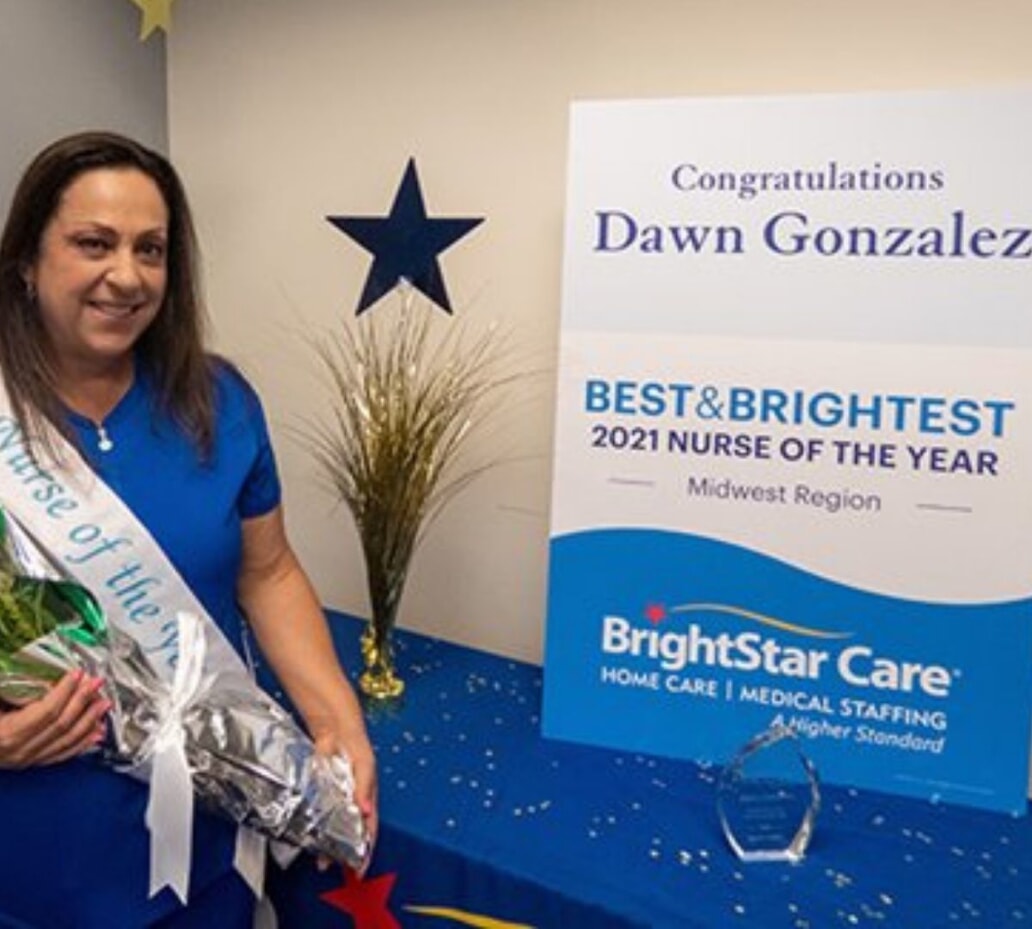 Jessica Cagwin, BS, RN, CCM - Southeast Region (Charlotte, NC)
BrightStar Care aims to provide patients with caregivers who are ready to take on any challenge. Jessica Cagwin was nominated for this award because she isn't afraid to take on challenges and she is a vital part of the team.
"Jess is just a unique nurse who really shines above all the rest and is genuinely in our industry for the right reason – client advocacy and wanting to genuinely help those in need by providing a higher standard of care," writes the franchise owner.
Jessica goes above and beyond for her clients by calling case managers, insurance providers, and doctor's offices to get orders or services for her clients. "Jess impacts our clients' lives each day by the little things she does," writes the franchise owner.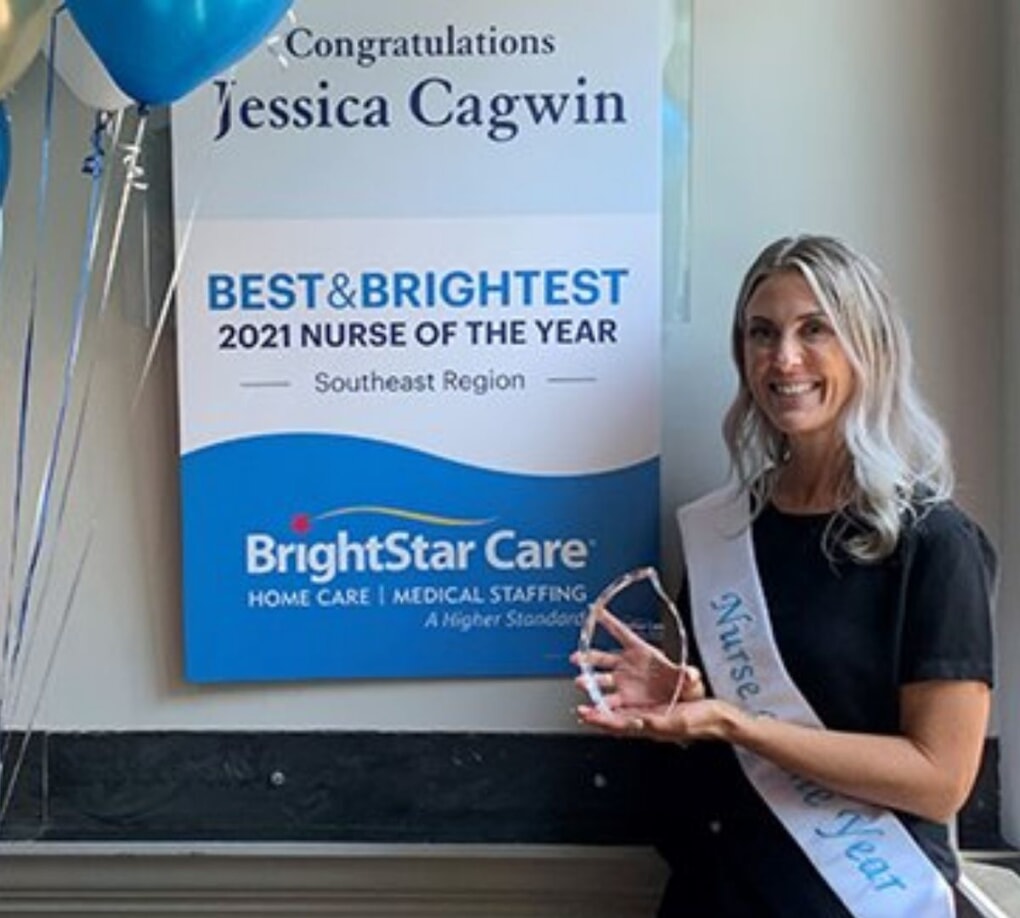 Stephanie Fradette, BSN, RN-BC, CCRN - Northeast Region (West Hartford, CT)
Going the extra mile to extend the best care to all patients is very important at BrightStar Care and it is also something that Stephanie Fradette has mastered!
"Stephanie Fradette is the epitome of the word compassion. She freely gives love and understanding to those hurting and in need. That is why I am nominating her for The Nurse of the Year Award for BrightStar Care," writes the Director of Business Development and Client Services.
Stephanie is a very well-respected nurse and other nurses see her as a "true compassionate leader with a love for what she does."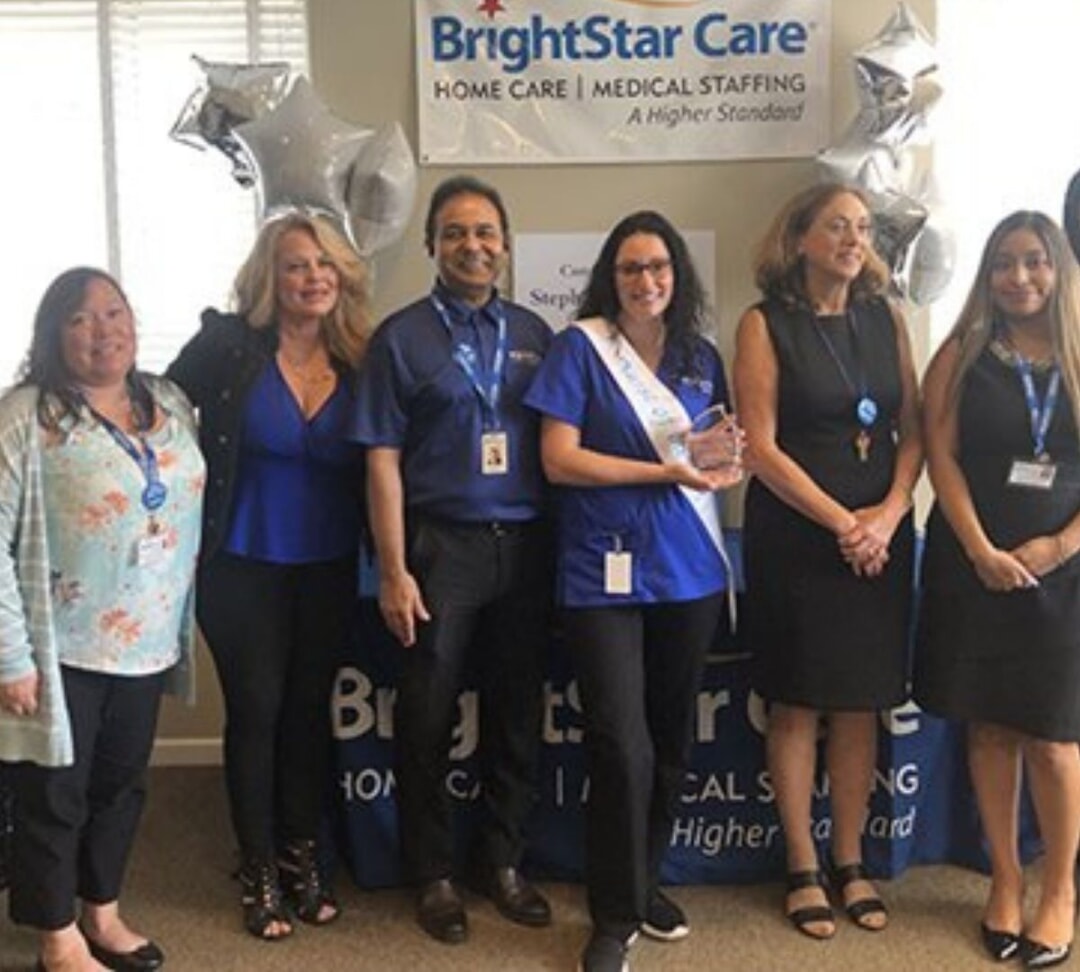 Providing our clients with caregivers that have a passion for helping others is what's most important to us. We take pride in recognizing all of these phenomenal caregivers and nurses to show how much they mean to the BrightStar Care family.
Contact us today to find out how you can become a franchise owner of your own BrightStar Care agency and bring the best home health care to your hometown. BrightStar Care -- A Higher Standard.