Are you ready to invest in the franchise of the future? Get in touch with us today to learn more about taking the first steps to open your own BrightStar Care Homes franchise!
From its demand to industry trends and projections, BrightStar Care Homes is a one-of-a-kind opportunity allowing franchisees a lower investment, and highly reliable model all while providing the same Higher Standard of Care we're so proud to exemplify. BrightStar Care Homes is the franchise of the future and we're here to tell you why.
A Look Inside BrightStar Care Homes
As we take a step inside a BrightStar Care Homes location, individuals will find they are smaller, ranch-style Assisted Living and/or Memory Care residences of 8-12 suites spanning an average of 5,500 square feet.
They provide stability and comfort to residents who are looking for a more affordable setting that truly feels like home. Today's current inventory of senior living facilities nationwide is relatively old, often outdated and lacks design, functionality, and efficiency, but BrightStar Care Homes is just the opposite. Each BrightStar Care Homes location is beautifully designed and provides residents with the comfort, functionality and efficiency of their own home.
For franchisees, investing in BrightStar Care Homes is attractive because they are designed to be both a business and real estate investment, setting franchisees up for long-term financial success.
The smaller footprint of a BrightStar Care Homes includes inviting common areas for visits and activities at an investment between $1.2 and $1.7M. At the same time Senior Living facilities require over 2.5 acres of land and an $8-10M investment. "Care Homes are designed to feel like someone's home while providing a community of support," states Caroline Moore. For many families, live-in care can be unaffordable, but BrightStar Care Homes gives its residents the best of both worlds - a personalized home at an affordable price.
At BrightStar Care Homes, the typical resident-to-caregiver ratio is 1:5, which means that every resident receives the attention and support they need while having the flexibility to be independent. The BrightStar Care Homes model is unlike any other senior living facility, given they are appropriately staffed for maximum efficiency. In other senior living facilities, the attempt to provide 1:1 care has become nearly impossible given the cost and staffing challenges, but the BrightStar Care Homes proven model shows significant productivity improvements.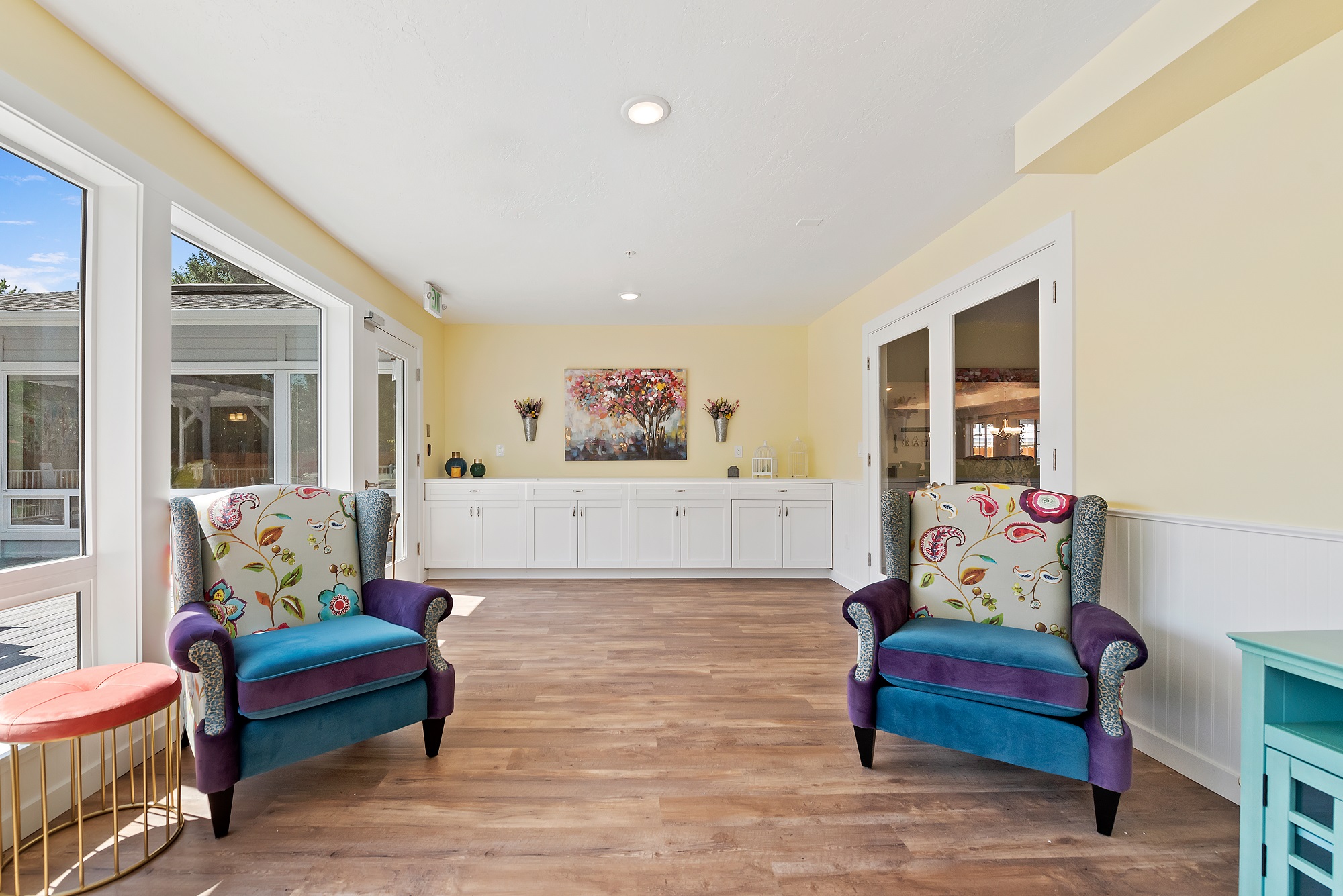 With the low caregiver-to-resident ratio, caregivers can form a true connection with each resident and provide individualized care. From personal care to companion and skilled nursing care, residents count on BrightStar Care Homes to provide them with everything they need to live as happily and healthily as possible.
Combatting the Talent Challenge
Of course, these new BrightStar Care Homes share the same core mission and values as traditional BrightStar Care franchises. They offer medical and non-medical care, with a Registered Nurse overseeing all resident care plans. Each BrightStar Care Homes location is ideally staffed with three day-time caregivers, 2 night-time caregivers and one Licensed Administrator or Coordinator.
According to a recent Forbes article, one of the top 5 business trends in 2023 is known as the talent challenge. "Offering people fulfilling work, ongoing opportunities to grow and learn, flexibility and diverse, value-oriented workplaces will all be essential in 2023.," states Forbes writer, Bernard Marr. BrightStar Care Homes combats the newly claimed talent challenge by offering its staff flexible work hours which they and their families find very attractive. "We don't have an issue with staffing" states Caroline Moore. "Our staff is offered very flexible work hours, with the option to take multiple days off a week." For franchisees, the worry about employee retention decreases significantly.
BrightStar Care Homes is both a valuable investment for existing BrightStar Care franchisees and new franchisees. Existing franchisees, who add BrightStar Care Homes to their portfolio, have improved revenue and EBITDA. Existing franchisees can also rely on customer and employee retention.
Are you ready to invest in the franchise of the future? Get in touch with us today to learn more about taking the first steps to open your own BrightStar Care Homes franchise!
These homes are also a reliable opportunity for those looking to break into the healthcare industry, allowing them to start smaller, get to know the ins and outs of the business through our strong franchise support system and build their way up. And given the ideal personas of a BrightStar Care Homes franchisee are Corporate Executives and Multi-Unit & Multi-Brand franchisees, there is an opportunity for both existing and non-existing franchisees to thrive.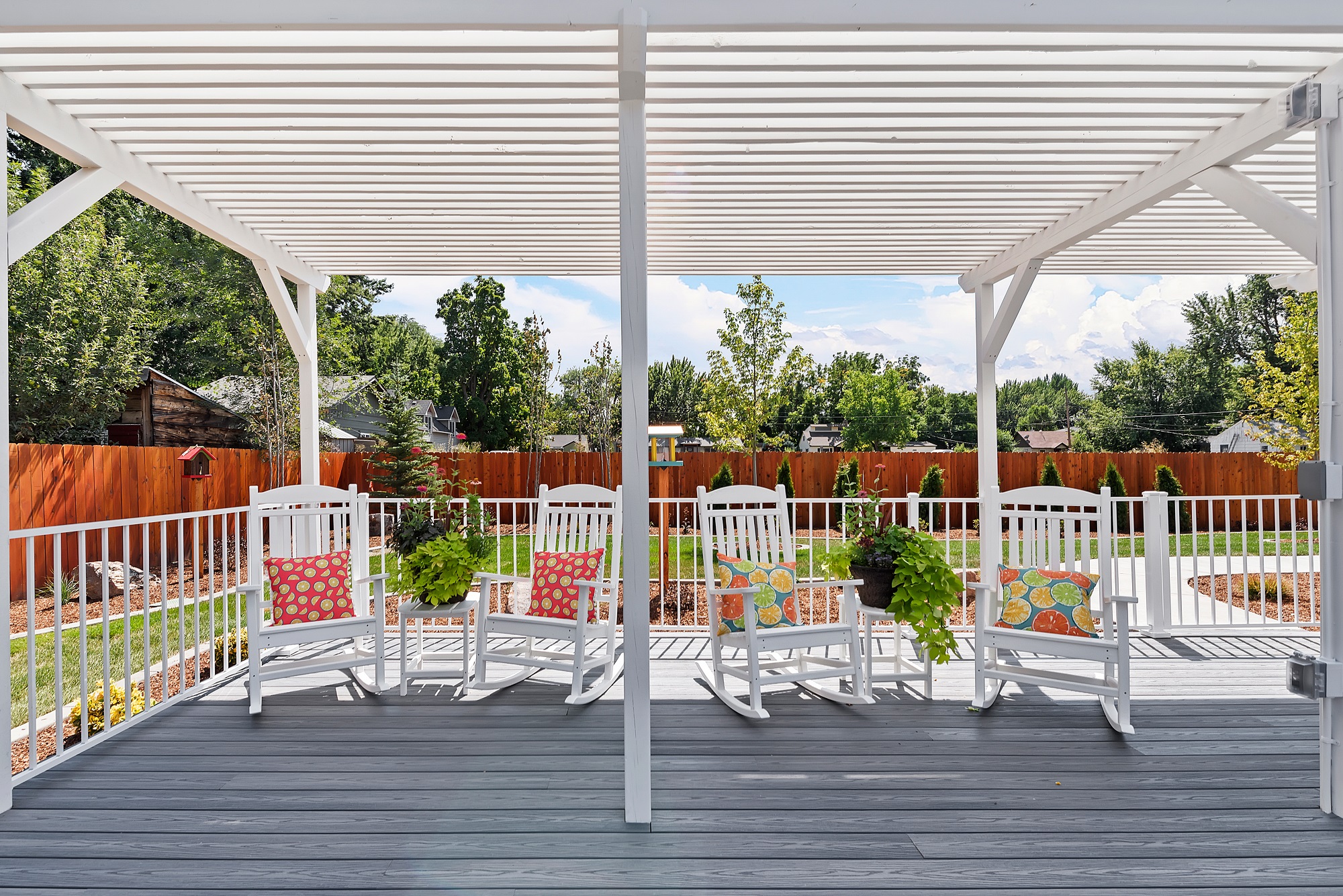 BrightStar Care Homes offers unmatched support when it comes to kicking off the development phase. Working with a developer means having an experienced person to lead the project. With this option, it can be beneficial to preserve cash flow, so that franchisees are not fronting the development costs. And after 3 years, the franchisee has the option to buy back the property - making it fully owned and operated by the franchisee.
An Increasing Demand
As the number of senior citizens increases, so does the demand for top-quality senior care facilities. According to the U.S. Census and NIC Research, there will be 28.6 million U.S. citizens over the age of 75 in 2025, and by 2039, that number is expected to grow to over 44.2 million.
As baby boomers grow older, more are receiving care than giving care, and with the lower fertility rates and higher divorce rates of that generation, there are fewer family members to care for them as they age.
According to a recent report, about one million Americans live in senior care facilities, and by 2030, that number is expected to double.
The Benefits of Franchising with an Emerging Brand
BrightStar Care Homes franchise combines the exciting benefits of investing in an emerging brand, while having the reliability of being backed by a recognizable company. The proven systems and superior support of the BrightStar Care brand have earned its reputation as an industry leader. While BrightStar Care Homes will follow in the successful footsteps of BrightStar Care, BrightStar Care Homes will also stand strong on its own. The uniqueness of this franchise opportunity will pave the way for the future. Now is the time to get in with the fastest growing, most reliable franchise opportunity that will be nothing short of successful.
Plus, with the latest and greatest technology to help franchisees in areas like recruiting and onboarding, human resources, scheduling, account and more, franchisees are set up for smooth operations.
Are you ready to take the first step and invest in the leading franchise brand? Contact us today to learn more about this unique and resilient franchising opportunity!