Have you been on the search for an opportunity to invest in an emerging brand and market? Get in touch with us today to learn more about taking the first steps to open your own BrightStar Care Homes franchise!
For over two decades, BrightStar Care has proven its reputation as an industry leader and cultivated a legacy of delivering superior care for thousands of families across the country. It was over 20 years ago that our founder, Shelly Sun, had a vision to provide a higher standard of care that empowers residents to live well at every stage of life and in every setting. Through BrightStar Senior Living and BrightStar Care Homes, we accomplish just that.
BrightStar Care Homes is the newest franchise option to join BrightStar®, and the idea was introduced by a woman named Caroline Moore. It was in 2010 that Caroline became a franchisee with BrightStar Care after a 15-year career in pharmaceutical sales. After discovering the remarkable success of her first BrightStar Care location, Caroline began to think of a new senior living concept - one that would stand apart. "I knew I wanted to approach the brand [BrightStar Care] and welcome a new idea, " said Caroline. It was in 2016 that Caroline brought her idea forward.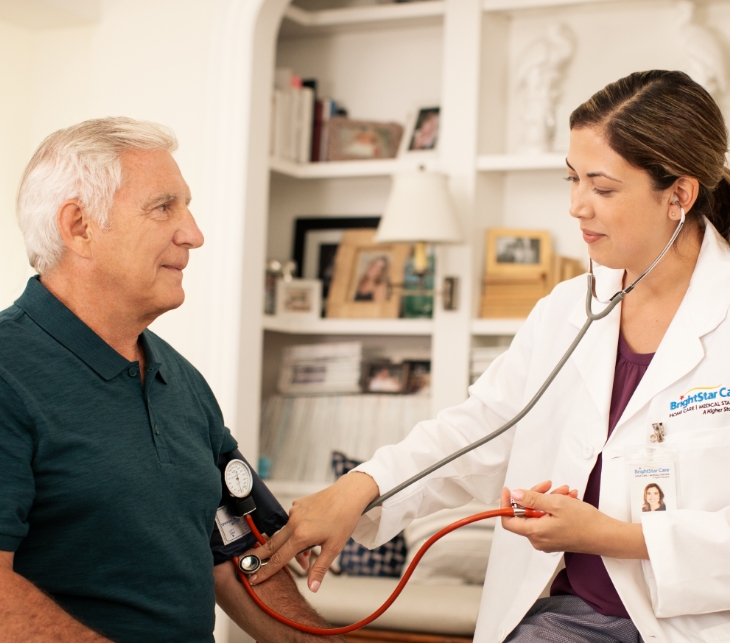 The BrightStar Care corporate team knew that the concept was unlike any other franchise option, so launching the pilot didn't take long. In 2017 Caroline launched the first location in Boise, Idaho. And shortly after, the first fully staffed BrightStar Care Homes was opened to residents in 2019.
So, what makes this concept so unique? Caroline responded, "the culture."
Caroline explained that the concept of BrightStar Care Homes merges two things people value most when looking for a senior living option. BrightStar Care Homes invites residents to live in a community with the look and feel of home while also providing the highest quality care. And, as Caroline described, the mission of BrightStar Care Homes is to truly provide residents with the respect and dignity they deserve. "We know what people need - from the needs of our residents to the needs of our staff," said Caroline. "Our culture ensures that everyone is well taken care of."
When developing the concept of BrightStar Care Homes, Caroline knew that the franchise option had to be inviting for both residents and franchisees. As a franchisee herself, Caroline was confident in knowing what entrepreneurs look for. And with an initial investment of approximately $1.1 - $1.7 million, BrightStar Care Homes is positioned to be more attainable for prospective investors. Not only is the initial investment less than BrightStar Senior Living, but the smaller residential boutique homes provide franchisees with a comfortable size to manage. As Caroline explained, franchisees can have peace of mind knowing that they don't need many employees. "Our staff and their families are happy - we give them flexibility, and we treat them and their families like our own," said Caroline.
The retention rate for BrightStar Care Homes is high because caregivers and nurses are provided with flexible working hours and days off. It is vital to Caroline that she keeps her employees for a long time, and with the approximate 1:6 resident-to-caregiver ratio, retaining employees is successful.
As an emerging franchise concept, franchisees have the luxury of opening locations in unclaimed territory. BrightStar Care Homes initially broke ground in Boise, Idaho, with plans to expand into the Treasure Valley area. And now, looking ahead into 2023, BrightStar Care Homes has plans to tap into the Kentucky and Utah markets. Caroline projects that by the end of 2023, there will be 7 opened BrightStar Care Homes, which will have expanded into five additional marketplaces. "There is so much room for growth," said Caroline. "Entrepreneurs should really have their eyes on us right now."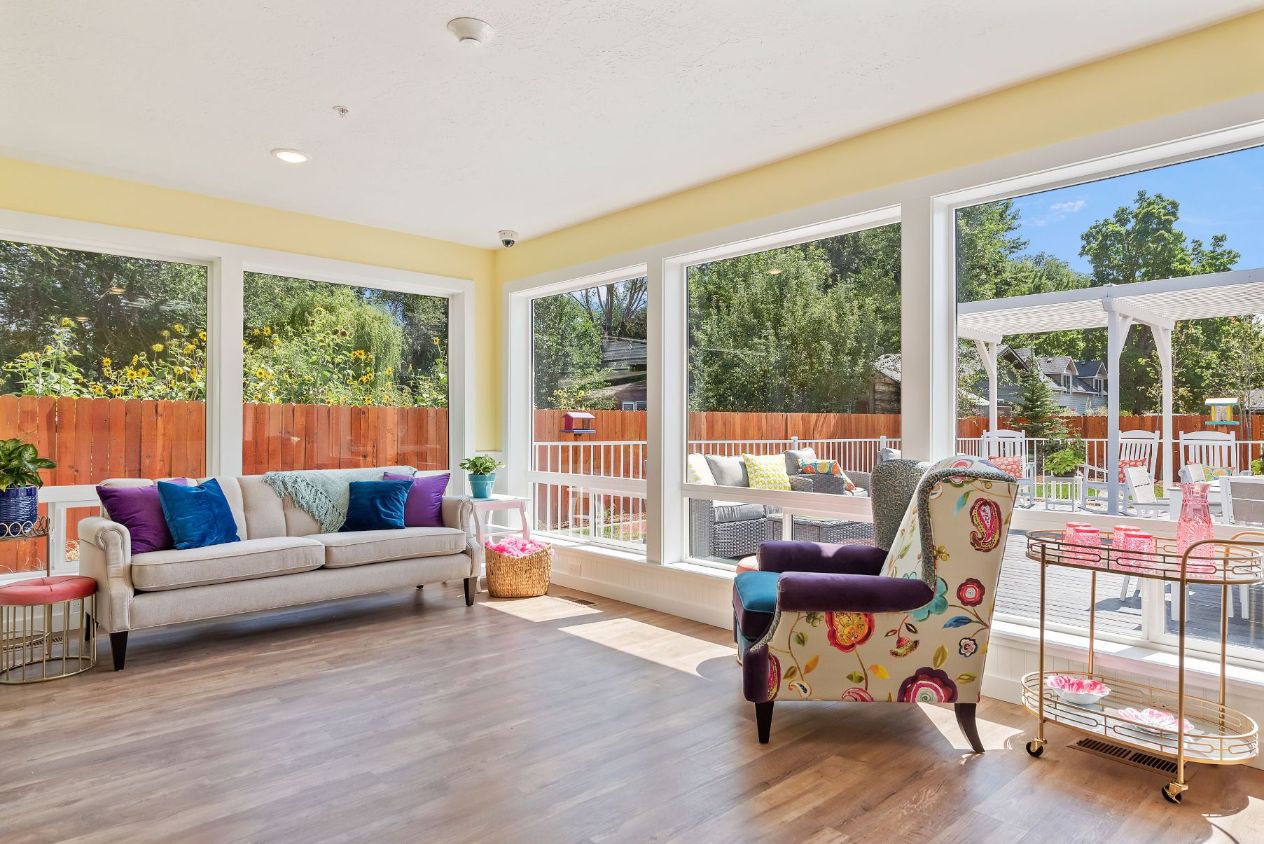 Caroline went on to explain how the support and guidance of the BrightStar Care corporate team has been the backbone of her great success. The BrightStar Care corporate team believed in the idea and knew this franchise concept would drive growth and success. "Franchise owners have the opportunity to enter an industry where the demographics support years of increasing demand. With the ability to develop three homes under each agreement, building scale incrementally opens the door for growth over time to meet the needs within each community we serve," said Pete First, Chief Development Officer.
Caroline was inspired to bring a vision to life, and she did just that. With her unique perspective as a franchisee, she was able to launch BrightStar Care Homes and provide residents and families with the quality care they deserve. With a support team like no other, BrightStar provides new franchise partners all the tools to open and operate BrightStar Care Homes.
Have you been on the search for an opportunity to invest in an emerging brand and market? Get in touch with us today to learn more about taking the first steps to open your own BrightStar Care Homes franchise!