One of the most important parts of owning a home health care business is building a dedicated team to provide patients with the best customer service possible.
To provide a high level of care, franchisees must first find the best nurses and caregivers to ensure the success of their home health care business.
BrightStar Care® franchise owner Jarod Cannicott's experience with building teams to promote the success of his franchise is one of the many reasons he's been successful since joining Brightstar Care.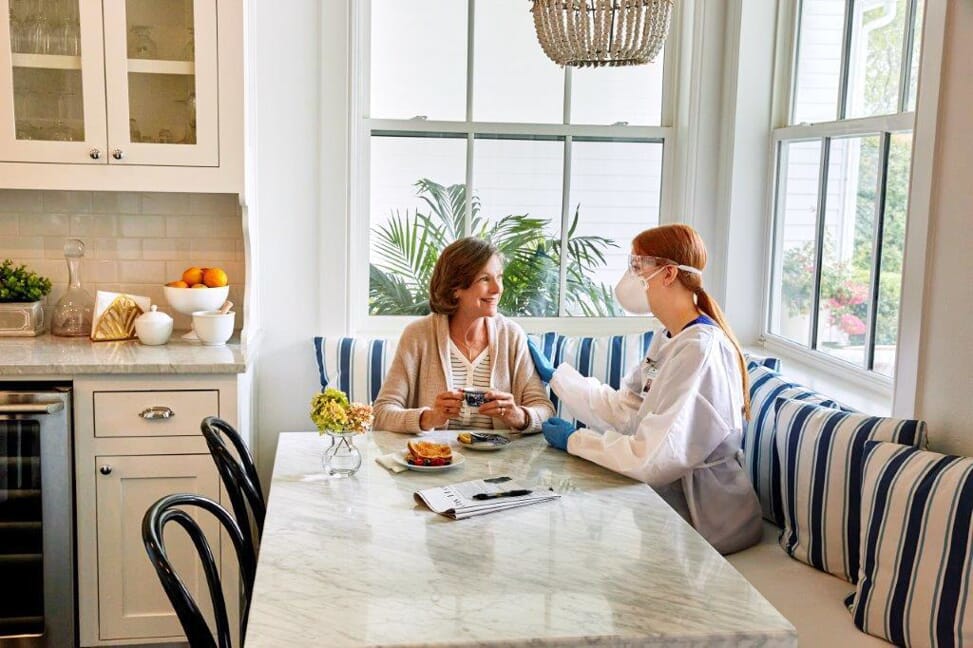 Life Before Joining BrightStar Care
Before acquiring his home health care agencies, Jarod worked for a software company specializing in the energy industry. While working at the software company, Jarod held various positions, including product manager, consultant, project manager and sales executive. Over the 10 years he spent working at the software company, Jarod learned how to effectively build teams and create a positive work environment that would ultimately set his business up for success.
"Getting the right people and setting the right culture is crucial to success, whether it be software or home care," said Jarod. 
Although Jarod is acquiring a home health care business consisting of two agencies, he's no stranger to entrepreneurship. Jarod owned minority pieces of other small businesses in lawncare and oil and gas while also owning small businesses with his friends.
Jarod is always up for a challenge and was eager to begin a new journey.
With no prior experience in the healthcare industry, Jarod decided to take a leap and has since been successful and happy with his decision.
A Passion for Patient Care 
Jarod changed career paths, but his passion for excellent customer service remained.
He searched to find a business where he could implement his customer service expertise, and BrightStar Care was the only business whose core values aligned with his personal values. 
The BrightStar Care core values include: 
Serving with passion, kindness and empathy 
Being honest, accountable and reliable
Exceeding expectations
"I have a passion for building customer service teams. What more important 'customers' are there than patients in need at their homes?" says Jarod. 
Franchise owners like Jarod have a passion for helping others and interacting with patients. 
"I can honestly say the most enjoyable part has been my interactions with employees and clients. I really enjoy the people part of this business," said Jarod.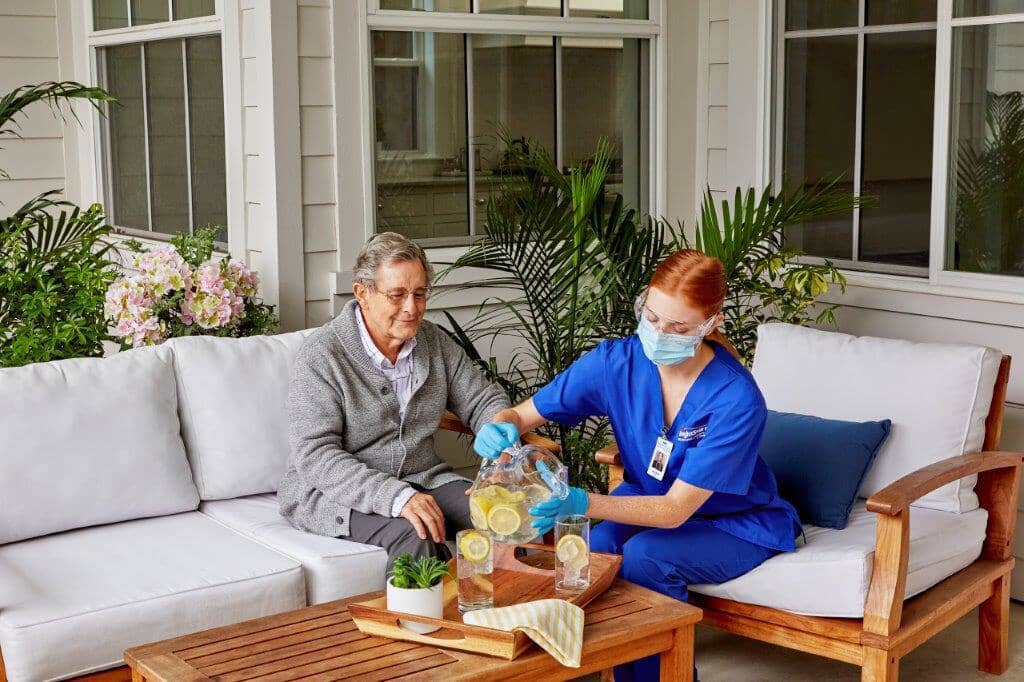 The Road to Acquiring a Home Health Care Agency
Thanks to the support provided by the BrightStar Care Start Team, Jarod transitioned smoothly from working in software sales to home healthcare.
Jarod was able to connect with the BrightStar Care Start Team to get help at any time.
"My transfer coach was my lifeline. I'm not sure how I would've made the transition without her. My transition involved constant messages, after-hours phone calls, pushing on my most critical needs within BrightStar, and being a sounding board for every thought I had," said Jarod. 
In addition to receiving help from the BrightStar Care Start Team, Jarod also connected with other BrightStar Care franchisees who shared their experiences and contributed to the growth and success of Jarod's franchise.
With all the support, Jarod took over the operations of his home healthcare agencies in Oklahoma City, OK, last September. Since then, Jarod and his team have served clients in North Oklahoma City, Oklahoma Metro and Edmond.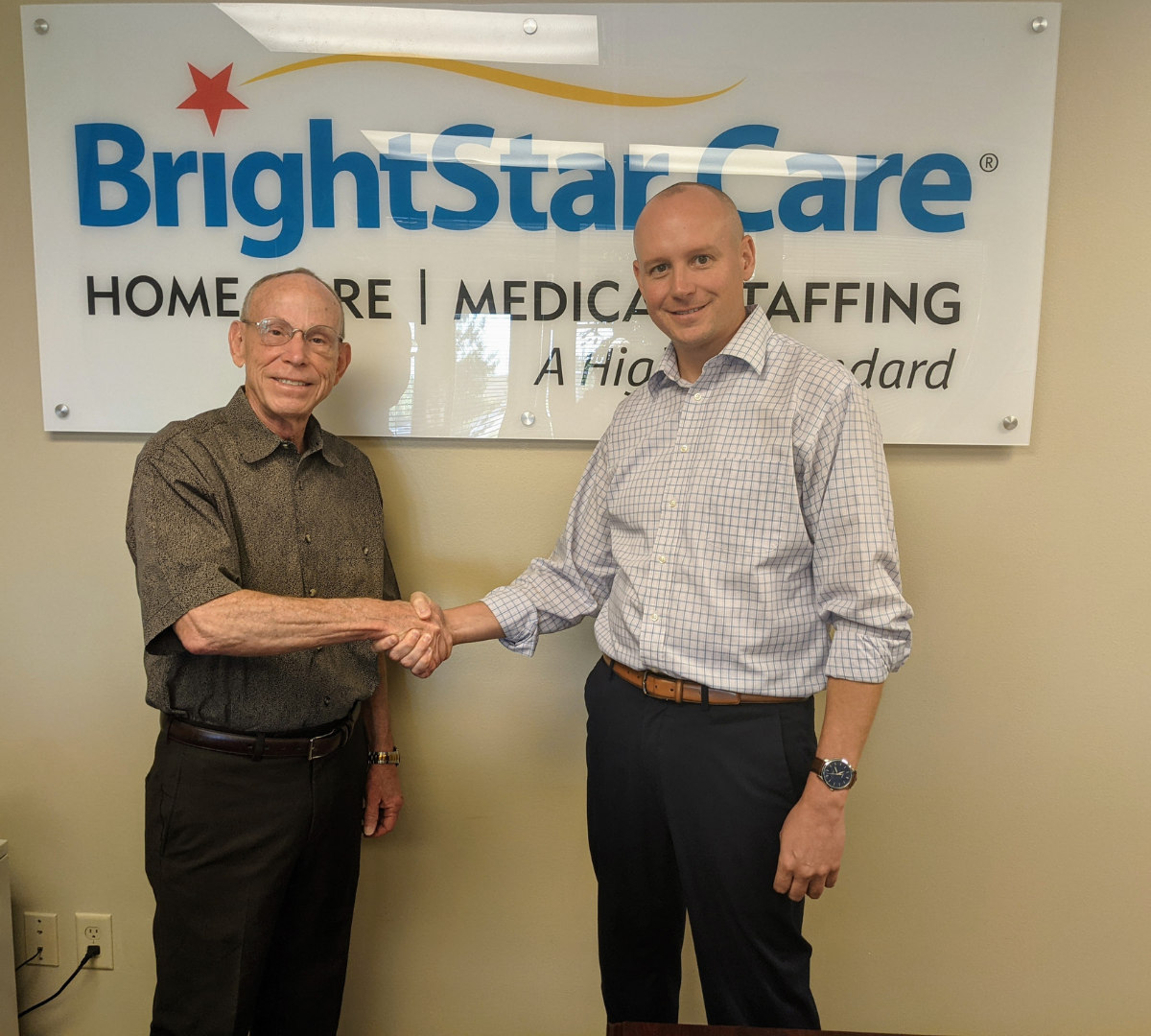 Changes That Lead To Growth  
Within the first few months, Jarod has already seen significant growth and is thrilled with his decision to invest in BrightStar Care.
"I get a lot more enjoyment from this industry than my previous work," says Jarod. 
To continue moving in a positive direction, Jarod has plans to implement a few changes to encourage growth within his agencies.
He's already begun making wholesale changes to his recruiting process and is looking forward to documenting those processes this year while refining his back office. He believes operational changes will result in tremendous growth for his BrightStar Care franchised agencies. 
For Jarod, building a team fueled by compassion and care for others is the key ingredient to running a home health care franchise.
If you have a passion for providing excellent patient care, contact us today to find out how you can become a BrightStar Care franchisee.