Becky Torrez is a franchisee that exemplifies so much of what the healthcare industry should stand for. She's not only running a successful business but also using that business as a means to connect to and provide for her community.
"Your work goes a long way," she said, describing what she appreciated about health care right away. "You need to be a good person."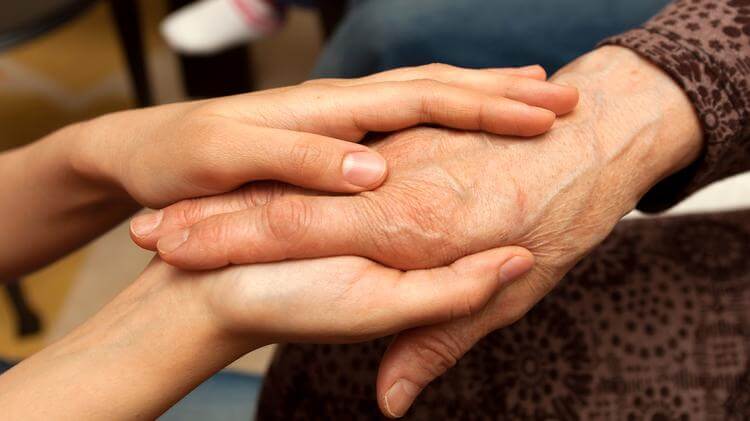 Finding Passion in Health Care
Becky started her career as a teacher and, although she's grateful for how it brought her into the fold of her community and allowed her to serve a larger purpose, she wanted more independence. Her husband had worked at the corporate level of a grocery chain, but she felt a traditional corporate environment would be just as restrictive for her.
Becky knew at the start of her journey, before she ever heard of BrightStar Care or began her search for the perfect business opportunity, that it was imperative for her that this wasn't simply a money-making scheme.
"I knew it had to be something I was passionate about and something where I knew I'd be making a difference," she explained.
Home Health Care Supports the Whole Las Vegas Community
Becky's community in Las Vegas isn't like the one we see in movies or on TV. "Las Vegas has grown a lot over the years, but it's still a very small community. I love that—I love being involved in it," she said.
For Becky, this is her home and where her friends, family, neighbors and community live. This is where she wanted to invest the most as a business owner; the root of what Becky's most passionate about. BrightStar Care became a means to financial gain and a way to give back to the city she loves.
Becky described how frequently she runs into old friends, classmates and neighbors in her line of work. "I've kept my maiden name as a middle name for that reason," she added since that's how her clients frequently recognize her when they see her business card. This sensibility carries over to her business as a whole and informs the way she deals with clients—and even her competition.
She and a group of fellow business owners and competitors in Las Vegas meet regularly to bounce ideas, brainstorm and check in with each other. "We're a group of really strong business owners that support each other and are working together on legislative issues," Becky described.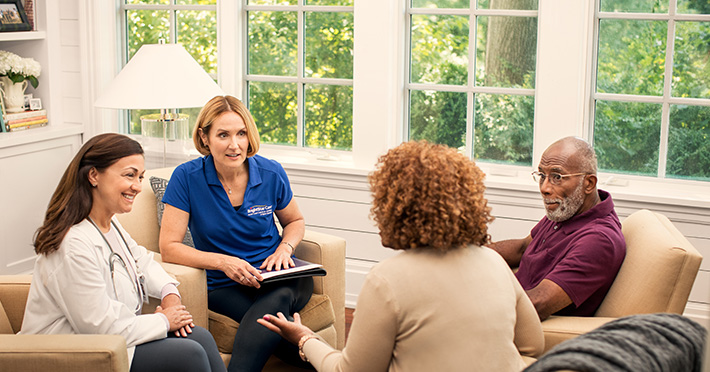 Businesses in the healthcare industry are working together to improve lives; not just turn a buck. Becky, her fellow franchisees and business owners want to make health care in Las Vegas better for everyone—whether they're a client or not.
For Becky, that includes her colleagues. She recently hosted 10 women from different health care businesses. "We're calling it a ladies huddle," she said. "Coming through this pandemic, everything in health care has been so stressful personally and professionally, so we're coming together just to support each other."
Integrity is Crucial to Any Business
Becky's intuition for compassionate care has also helped her find unexpected ways to provide for her community—including the tourists of Las Vegas.
In fact, she's made an effort to publicize the fact that her BrightStar Care agency can assist travelers with special needs or disabilities to enjoy their visit. Recently a patient that stopped in Las Vegas wrote about the care and consideration he experienced with one of Becky's employees during his stay, writing, "I had never been treated with this level of respect before."
Taking the integrity of our care seriously is one of the things that sets BrightStar Care apart from the rest, and it's why our clients choose us time and again. In this instance, Becky makes sure she's never cutting corners with her clients in the short term, so she enjoys more success in the long term. At BrightStar Care, this Hippocratic Oath is as important to us as a code of ethics.
"If you do the right thing, the money comes," she concluded.
Staying the Course
In the next year, Becky aims to continue the work she's been doing since she started: being a source of support for Las Vegas and her colleagues in the healthcare industry. She's also continuing to develop the skilled care aspect of her business and make sure her business is attractive for skilled care workers.
Leading with compassion and sensitivity, there's no doubt Becky will achieve her goals and more
Interested in owning a business that lets you give back in a big way? Contact us today to learn more about the BrightStar Care home health care franchise.