BrightStar Care exists today because of our founder and CEO, Shelly Sun's desire to create a company that offers comprehensive home health care. As she discussed recently on the Global Franchise Podcast, before BrightStar Care, it was impossible to find a home health care agency that offered both non-medical and skilled care. 
Home health care on either side of the transaction can be an incredibly complex process to coordinate between multiple care teams. We've revolutionized the process by streamlining home health care so that a single agency has complete oversight of a health care plan. It's become one of our key differentiators and a huge reason our franchisees and patients choose us over the competitors.
This means franchisees can offer care that focuses on daily care like scheduling, babysitting and meal planning and medical care from a health care professional. These services include wound care, physical therapy, medication management, teaching self and family about care techniques and care management. 
This proved to be the key to her success for one franchisee, Becky Torrez.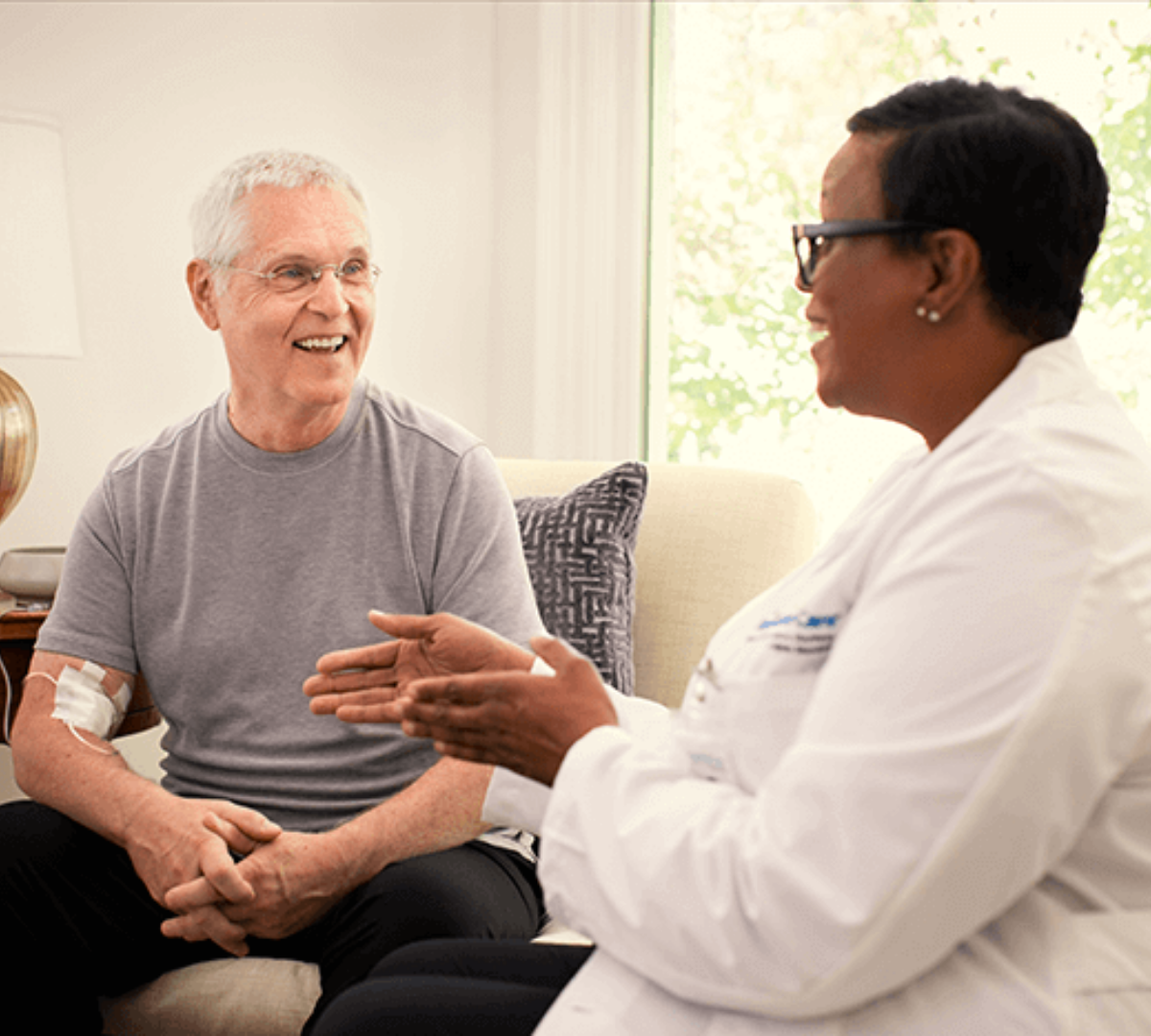 Emphasizing the Care in "Health Care"
Becky Torrez came to own her BrightStar Care franchise after searching for the perfect business opportunity. She wanted a brand that she would not only feel passionate about but one that would also make a return on her investment. 
Her focus on home health care was reinforced after a recent trip to family in Italy; she was struck by the cultural differences in how we take care of our aging population in the United States. "It's so different there, where you're right next door to mom and dad. Everyone takes care of each other," she said. When she returned to the United States, she felt that something personal was missing from health care, more than ever.  
It took her some time before she found BrightStar Care, however. One of the main things that first drew her to BrightStar Care was that she could tell we weren't just trying to sell her a product from the start. We weren't just interested in her money; we were interested in her leadership, ethos, and passion for providing health care to her community.  
Through talking to other franchisees at BrightStar Care, Becky learned how deeply supportive BrightStar Care is to our franchisees and how thoughtfully our business model has been constructed. 
"I remembered thinking, 'If I don't buy BrightStar, I'm going to have to compete with them,'" Becky recalls. "So many of those other places I talked to aren't in business anymore."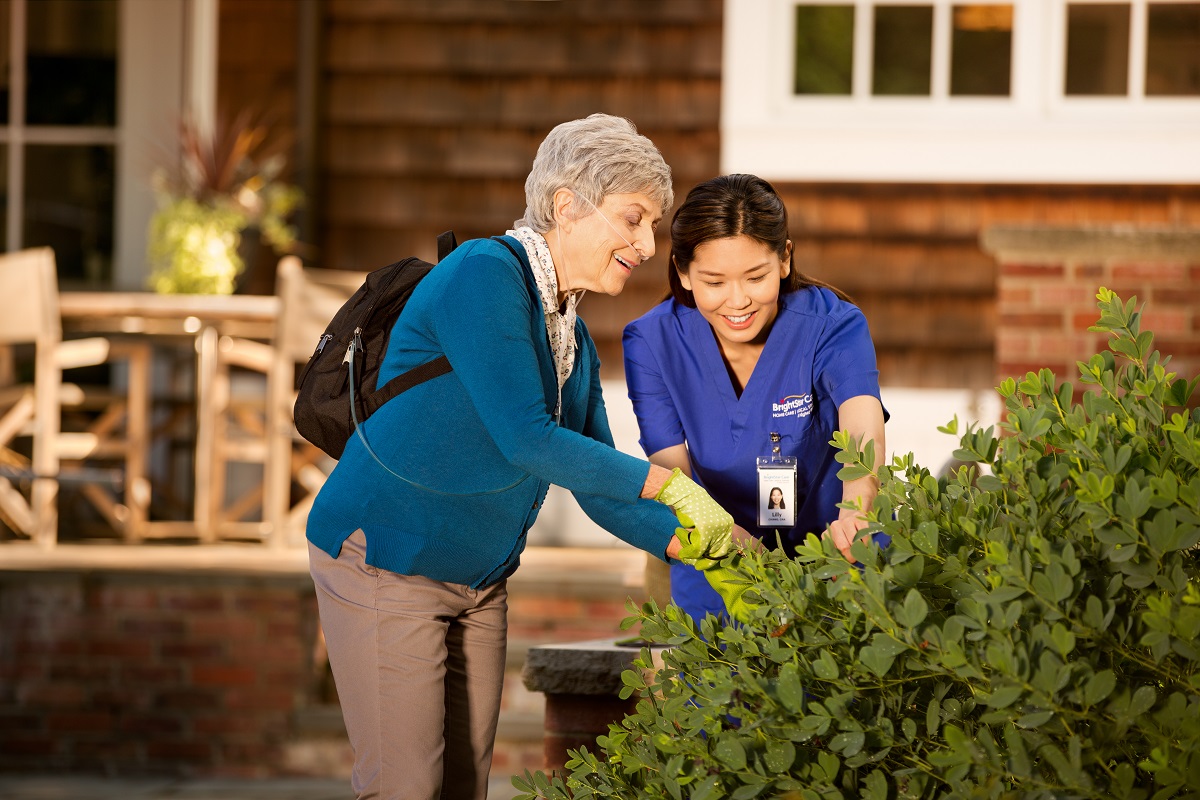 Skilled Care Becomes Essential to Home Health Care
It wasn't until the pandemic struck that Becky started to hone in on the skilled care aspect of her BrightStar Care franchise. Early on, her agency was involved with the clinical trials for the vaccine, and the experience made her aware of an emerging health care trend: "People who want to stay at home are more willing to pay for nursing at home," Becky explained.
In other words, skilled care became essential to her home health care business's success at this time. While it wasn't safe to go out (especially for people with compromised health) and hospitals were overwhelmed, options like our skilled care services made it possible for patients to receive care at a higher level. 
By Mother's Day 2020, she knew it'd be wise to focus on bolstering her skilled care services. Home health care would be imperative for many patients, especially when they need skilled care. Like everyone else at the time, she knew it would be easy to become paralyzed with anxiety, but it was a sink-or-swim moment for her to adapt to the current of change. "We got through it by rolling up our sleeves. We just needed to dig in and get it done." 
As time went on, more skilled care opportunities presented themselves. Because she'd got her foot in the door with the clinical trials, she was able to incorporate COVID testing and vaccine administering quickly. What could've turned into a business crisis was turned into a chance to provide health care, and she didn't let it pass her by. 
Skilled Care is What Sets Us Apart
BrightStar Care was the first home health care agency with a full-time registered nurse overseeing the care and coordination of every one of its patients. Although we couldn't have anticipated the tide of change we've seen since the start of 2020, our skilled care services are very much a part of our business because we knew there was a great demand for them. 
Franchisees like Becky exemplify why skilled care is an essential part of our business model—both as a discerning business owner and compassionate human. 
Interested in joining the home health care franchise that recast the mold of home health care? Contact us today to learn more about BrightStar Care franchise opportunities!