Home Care Assistance Franchise: Role of Nurses Sets Quality Standard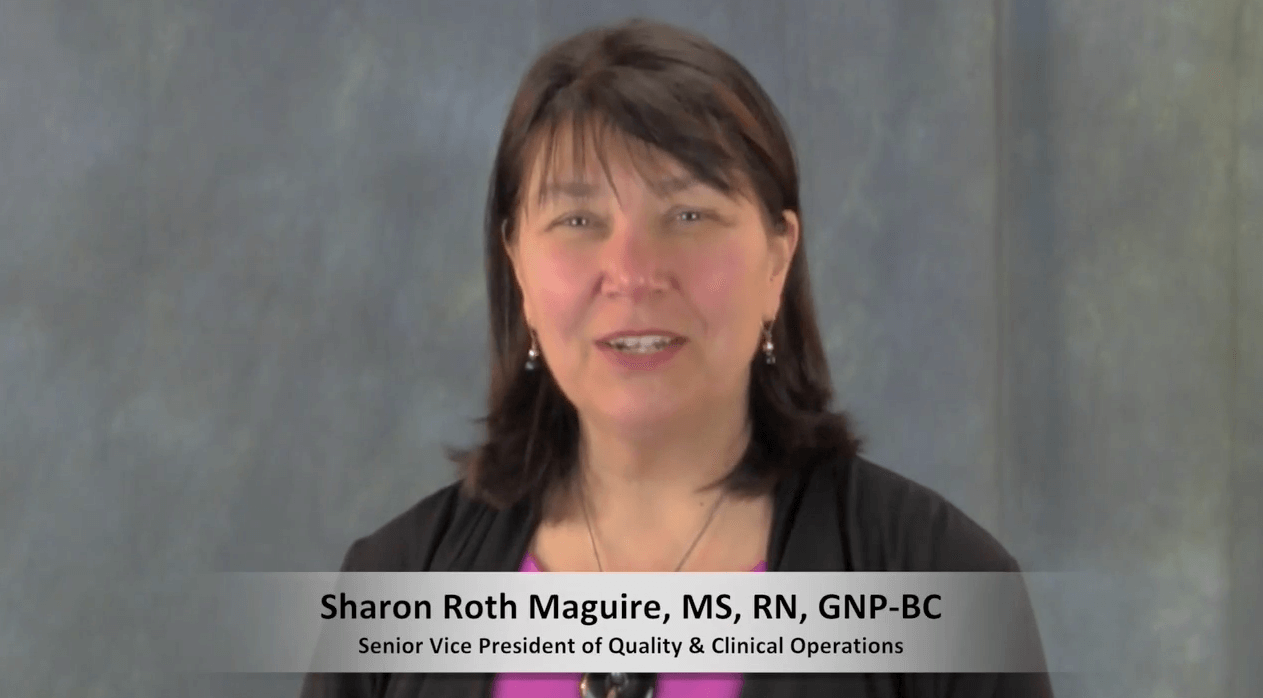 With National Nurse's Week starting May 6, BrightStar Care, a full-service healthcare staffing agency that provides both medical and non-medical care to patients, seeks to educate the public about the increasing role that in-home care nurses are playing in the nation's healthcare system. Today, BrightStar Care employs more than 4,000 nurses who provide high-level, compassionate care to people in their homes, and the home care assistance franchise expects to hire another 10,000 nurses over the next five years to meet demand for in-home medical care.
Watch BrightStar Care Senior Vice President of Quality and Clinical Operations Sharon Roth Maguire, MS, RN, GNP-BC, talk about what makes BrightStar such a special place to work for nurses:
Many factors are driving the demand for alternative medical care options, including in-home care. According to a recent study by AARP, by 2015, those over 50 years old will represent 45 percent of the U.S. population, meaning the first wave of Baby Boomers will join the growing list of seniors who want to "age in place." This creates unique opportunities for nurses to use their skill sets in alternative environments, i.e. patient's homes.
With flexible work hours and the ability to develop strong, personal relationships with patients, in-home care is quickly becoming a highly desired form of employment for nurses. BrightStar Care provides a unique and appealing opportunity for nurses looking to find alternative employment options. It is one of the only national homecare companies that requires each office to have a registered nurse as a director of nursing who creates a unique and personalized plan of care for each client. BrightStar Care nurses provide highly skilled services — like medication assistance, infusion therapy, and wound care — to a range of people from infants to seniors in the comfort of home.
"We truly appreciate and respect the nurses who care for our clients and their families in the comfort of their homes across the country on a daily basis," said Shelly Sun, Co-Founder and CEO of BrightStar Care. "Our Registered Nurse Director of Nursing designs an individualized plan of care for each client based on his or her unique needs and takes a holistic approach to make the situation less overwhelming for the entire family. This is what sets us apart from other agencies–these nurses play a critical role in improving the quality of life for patients and their families."
The more than 250 BrightStar Care locations across the country employ more than 16,000 nurses, certified nursing assistants (CNAs), and home health aides (HHAs), including 2,300 Licensed Practical Nurses (LPNs) and Licensed Vocational Nurses (LVNs). One in every eight of BrightStar Care's field staff employees is a licensed RN, and one in every four members of BrightStar Care field staff holds an advanced nursing degree (RN, LPN, or LVN).
Further differentiating themselves in the in-home care segment, BrightStar Care locations are encouraged to attain accreditation by The Joint Commission, a nationally recognized healthcare quality standards organization. After demonstrating compliance with the Commission's national standards for healthcare quality and safety, the business earns The Gold Seal of Approval™, a symbol of quality that reflects the home care assistance franchise commitment to meeting certain performance standards. This is not a requirement amongst most healthcare companies and it demonstrates BrightStar's continued commitment to being a clinical quality leader in home care.