Tampa-Based Franchisees Break the BrightStar Care Revenue Record for Year Two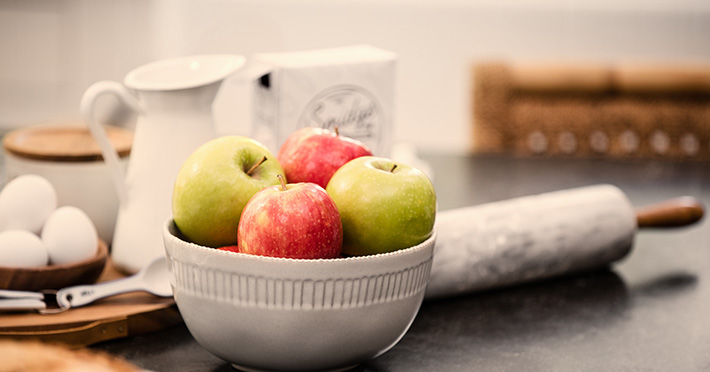 Local business owners and BrightStar Franchisees, Robin and Ellen Hazel, are no strangers to the phrase "hard work pays off." With an unmatched passion for success, the husband/wife team and franchise owners of BrightStar Care of South Pinellas County recently achieved the 'year two revenue record' for the national full-service home care franchise. Out of over 260 locations across the country, the Hazels' business broke the second year of operations revenue record after seeing a 214% increase in revenue over the previous year. The Hazels are also no strangers to setting revenue records in the BrightStar Care model. In the spring of 2013 they broke the 'year one revenue record' and now have their eyes on breaking the year-three record.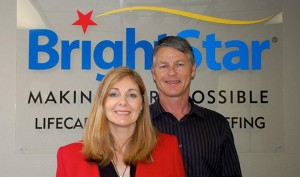 The Hazel's journey to business ownership began after Robin completed a successful career in corporate America. It was then that he and Ellen decided to chase their entrepreneurial dreams and started researching franchise opportunities. Looking for a more "human" connection, they made the choice to invest in the in-home care franchise and haven't looked back since.
"With all the choices available in the healthcare field, especially in the Tri-County area, the decision should have been more challenging than it was," said Robin Hazel, co-owner of BrightStar Care of South Pinellas County. "BrightStar Care was leaps and bounds above the competition and we chose the company for its intense focus on a higher standard of care and the brilliant leadership that CEO Shelly Sun provides."
Serving over 100 families in the Tampa area and employing nearly 140 people, Robin and Ellen credit their success simply to being truly passionate about helping people. The ability to make a difference in their community, coupled with the fact that they are providing valuable jobs to local residents is truly gratifying for Robin and Ellen. The pair prides themselves on being responsible and caring employers and they look forward to the years ahead, achieving the goals they have set forth—including keeping their title as "revenue record holders."
Further setting themselves apart from the competition, when first meeting with new clients, all of the BrightStar Care of South Pinellas County Registered Nurses perform comprehensive health and wellness evaluations and then match the client with a professional caregiver based on his or her preferences and unique plan of care. Caregivers make themselves available to their clients 24/7, always ready in time of need. Weekly Care Reports are reviewed by a Registered Nurse and there are frequent RN Supervisory Visits and Reassessments.
BrightStar Care of South Pinellas County proudly serves St. Petersburg, Lealman, Kenneth City, Gulfport, South Pasadena, Bay Pines, Pinellas Park, Redington Shores, North Redington Beach, Redington Beach, Treasure Island, St. Pete Beach, Tierra Verde and Shore Acres in FL.