Meet the 2014 BrightStar Care Franchisees of the Year
Every year at its National Franchisee Conference, BrightStar Care recognizes franchisee teams for their outstanding clinical, operations, or sales accomplishments. Over the next few days, we'll introduce you to some of this year's award winners, hear what the awards mean to them, and share a little bit of background on what they did before joining BrightStar Care.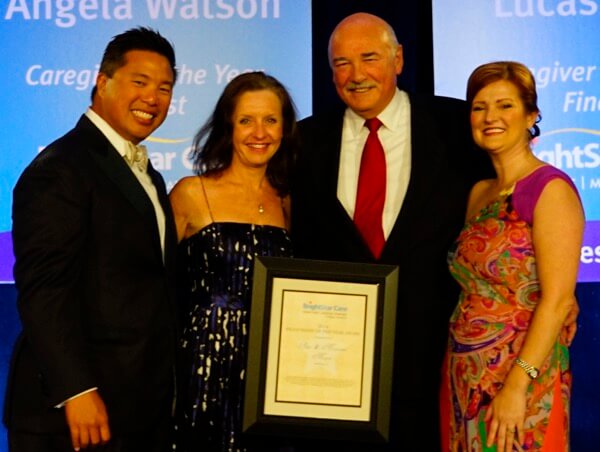 For the first part of the series, we feature Peter and Maureen Moore, winners of this year's Franchisees of the Year Award and one of the Clinical Excellence Awards. Peter and Maureen own BrightStar Care of Norwalk and BrightStar Care of Bridgeport in Connecticut. They have demonstrated impressive achievements in sales, are a shining example of how to run a successful BrightStar Care, and also serve as true brand advocates. In addition, the Moores make positive contribution to the franchise community by participating in emerging healthcare opportunities and consistently deliver BrightStar Care's higher standard of clinical operations including RN oversight and adherence to national patient safety goals.
"These two awards are a true representation of all the hard work and effort that ours team goes through in order to make BrightStar Care the private-duty agency of choice in our area," said Peter Moore.
"Being part of the BrightStar Care system has allowed us to make a difference in the lives of so many people, and the best part of our job is seeing the satisfaction from our clients and just hearing them say 'thank you' for our superior services" added Maureen.
With professional backgrounds in banking and after many years of living overseas, local owners Peter and Maureen Moore moved back to Connecticut in 2004. Shortly after Peter retired in 2007, Maureen's dad was diagnosed with a rare cancer of the gall bladder. It was then that both Maureen and Peter saw firsthand the need for quality in-home care. After Maureen's father passed away, the Moores made it their mission to find a way to help people who were facing the same challenges they had encountered. After an extensive search, they came across BrightStar Care. Fast forward five years and the Moores have nearly 160 employees and have cared for over 270 people throughout the community so far this year.