BrightStar Ranks #3 on the Franchise Gator Top 100 Franchises List
With more than 10,000 people turning 65 everyday, the Senior Care / Home Healthcare industry has grown into a $70 billion sector of the franchise industry. Many entrepreneurs are turning to BrightStar as their senior care franchise of choice, helping make it one of the fastest-growing women-led companies!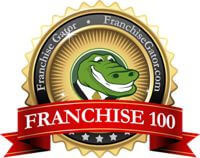 BrightStar was recently ranked in the Franchise Gator Franchise 100 for 2014. To celebrate the ranking, we interviewed Sean Fitzgerald, BrightStar's Executive VP of Franchise Development.
Many franchisors will say they want to "award" franchises and not sell them.  What does that mean to BrightStar, and what steps do you take to ensure that you are bringing on the right franchisee?
To BrightStar, it is not about selling a franchise; it's about recruiting the right people that have the attitude, potential and ability to become great franchisees and producers.   To ensure that we are recruiting the "right" candidates, not just selling franchises, starts with our awarding process & development team.
I have an experienced team that understands the difference and evaluates candidates throughout the awarding process.  We've created a culture of striving to recruit the best potential franchisees not just a number of deals and we have aligned their compensation based on new franchisee performance not just selling franchises.
As part of the final step, candidates are interviewed by our executive team to ensure cultural fit.
Talk to me about the level of support that franchisees receive from corporate during their opening, as well as once their business is off the ground.
Our franchisees get an extensive 2 to 3 week training program for new owners which includes Boot Camp training for owners and employees to learn the day to day operations of a BrightStar franchise.
Pre-Opening Training – (at BrightStar HQ) This session is designed for new franchisees that are entering the system and includes multiple topics on starting a BrightStar Franchise including setting up the business, pre-selling the market, financial preparation, recruiting employees, and much more.
Online training – (Home-Based) Online sessions prepare owners and employees for Boot Camp training which dives deeper into the specific roles of a BrightStar franchise office.
Boot Camp– (at BrightStar HQ)  This is where franchisees and employees learn the day to day operations of the BrightStar  home care franchise system and the different disciplines of each role.  (Sales & Marketing, Operations Management, Client care)
BrightStart Team – Our new franchisees get specialized support and extra attention after training and throughout the first 6 months from when they open – the most critical time of any new business.  The extra attention includes an assigned BrightStart Team member, site visits and weekly coaching calls.
Ongoing Support – Each franchisee also receives ongoing operational support, business consultations and ongoing training.  They receive an assigned field support person whose responsibility is to support them by providing business coaching & consulting including:
Quarterly town hall calls lead by CEO
Performance reviews
Office visits
Sharing of best practices
Regional updates & performance comparables
Technology updates
Regional webinars & conference calls
Branch Manager Conference
Annual National Conference
Marketing Support – BrightStar franchisees benefit from cutting edge designed marketing materials and access to our marketing team for creative projects to help them standout in the home care or senior care industries.
Local Marketing Initiatives include:
High quality TV commercial
Pre-produced print ads and professional brochures
Point & Click Ad builder Our robust web-based marketing engine which houses over 40 different ads that are quickly customizable to your local market
Access professional marketing materials 24/7
Powerful web-presences Personalized and search engine optimized to create local traffic and presence online.
PR & Social Media BrightStar has created a buzz nationally and locally.  We will help franchisees create a buzz in their market area.
What makes BrightStar stand out against competition, and why should someone choose your franchise over other similar franchises?
BrightStar is focused on providing the highest quality of care. Our robust business model provides greater opportunities for our franchisees.  Our training, support, and proprietary business software is unparalleled, leading to the strongest Average Unit Revenues in our sector.