FastCompany Interviews BrightStar Care Franchisee Couple About Navigating Work-Life Balance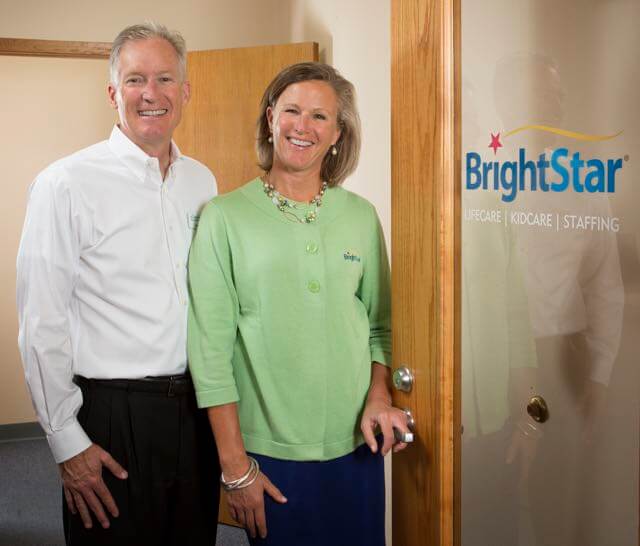 BrightStar Care husband-wife franchisee team, Jeff Tews and Susan Rather, share a passion for running a successful home care franchise while maintaining a great work-life balance. Their weeks-long domestic and international tandem bike rides are legendary throughout the BrightStar Care community. FastCompany recently interviewed Jeff and Susan in an article for FastCompany.com: "Surprising ways spouses who work together navigate both relationships."
Here is the excerpt that features Jeff and Susan:
Together, Jeff Tews and Susan Rather grew their single BrightStar Care franchise into a $9 million operation with 32 employees and 500 caregivers. To keep their business and marriage strong, these two leave the country—often for months at a time to go on adventure bike tours riding on a tandem bike. Their bike adventures not only allow Tews and Rather to achieve greater work-life balance, but help them solidify their plans for their business.
"We spend time thinking about business direction and improvements when not immersed in the day to day work and come back from these rides energized to move our business forward," says Rather. The tandem bike adventures also help to enrich the couple's personal relationship.
But beyond keeping their love for their business and each other alive, these extended bike adventures also allow the couple to empower their employees to take ownership and strengthen their individual leadership and management skills. "The tandem bike adventures we embark on have allowed us to prove to our team that they are empowered to act and that they are capable of performing effectively as a team [without us overseeing them]," says Tews. This has allowed Tews and Rather to focus more of their attention on the overall strategy for the company rather than getting mired in its day-to-day operations.
Jeff and Susan own multiple BrightStar Care locations throughout western and southwestern Wisconsin: