BrightStar Care Donates $10,000 to Support Patient-Focused Programs at Nashville Veteran's Affairs Hospital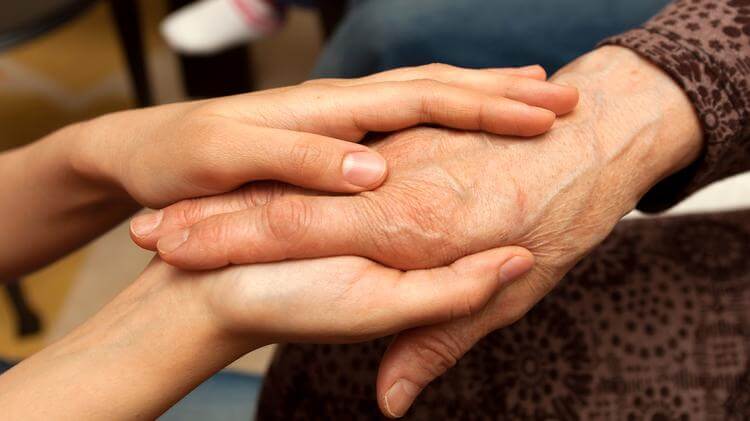 Many Veterans who return home from duty apply their military skills and passion to benefit local Veterans. For Austin Jackson, retired officer of the United States Air Force, he combined his leadership experience as a supervisor of special air operations, as well as his first-hand experience as a patient of the VA to open a BrightStar Care in Nashville. In honor of Jackson's service, during a private ceremony on Monday, May 11, the national home care franchise donated $10,000 to support patient-focused programs at the Tennessee Valley Veteran's Affairs. The contribution will be divided between VA support programs for post 9/11 Veterans, hospice, caregiver support, women's health, and transplants.
"The Tennessee Valley Healthcare System is committed to providing personalized, proactive, and patient-driven care for all Veterans we serve and it is the VA's donors and community partners, like BrightStar Care, who help us ensure Veterans and their families are well taken care of and comforted through times of significant need," said Jessica Schiefer, Public Affairs Officer of the VA Tennessee Valley Healthcare System. "The impact BrightStar Care will make with this donation is one we cannot thank them enough for."
BrightStar Care nurses and caregivers across the country provide in-home companion, personal, and skilled nursing care for people of all ages, including military Veterans. Jackson joins a growing number of BrightStar Care franchisees who have served in the military, and last year the franchise held a comprehensive program to help military Veterans open BrightStar Care franchises. This program includes significant discounts, donations to Veteran-focused charities, and an internal mentoring program for military Veterans wanting to become BrightStar Care franchisees.
"As a Veteran and former patient of the VA, it's an honor for me to show that the BrightStar Care brand and franchisees across the country are committed to providing the highest-quality assistance to our nation's Vets, seniors, and their families" said Austin Jackson. "We understand the challenges the VA faces in order to take care of the absolute tidal wave of Veteran's needs, and BrightStar Care is dedicated to serving as a trusted partner in their support system."
The donation event received local media coverage from the Nashville CBS-Affiliate WTVF:
Before opening the BrightStar Care of Sumner and Wilson Counties, Jackson served as an officer and Combat Systems Officer in the United States Air Force from 2004 to September 2014. Deployed to Iraq, Afghanistan, South America, East Africa and several smaller theaters, Jackson supervised more than 100 junior and senior officers, directed a $600,000 operations budget, scheduled 300 aviators over a five-continent area of responsibility, served as a demonstration officer for the Office of Foreign Military Sales, and most recently supervised special air operations in East Africa.
"As part of the BrightStar Care franchise system, Veterans are in a unique and profound position to give back to their brothers and sisters in a way they wouldn't otherwise be able to," said Anthony Padulo, Executive Vice President of Domestic and International Development. "We are passionate about granting American heroes like Austin Jackson the opportunity to serve in another very special way."