New Locations, Global Expansion Plans, and Capital Access Program for New Franchisees Highlight Successful First Quarter for Brightstar Care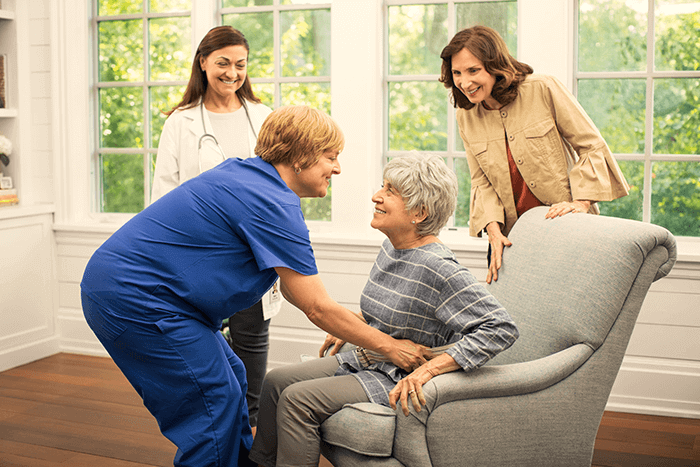 BrightStar Care experienced a groundbreaking first quarter, highlighted by 10 new franchise agreements and three location transfers within the U.S. — fulfilling increasing consumer demand for a higher standard of in-home care.
"We are absolutely committed to carrying this momentum overseas and to grow our presence not only within our borders but globally as well," said Anthony Padulo, Executive Vice President of Domestic and International Franchise Development for BrightStar Care.
"Seniors make up the fastest-growing age group on Earth, and we are committed to providing a higher standard of home care for families all over the globe. We have a proven infrastructure in place to support rapid growth for all of our domestic and international franchisees."
BrightStar care also is focusing its attention on International growth opportunities in 2015, with discussions well under way in China, Australia, Mexico, and the Middle East. For continued expansion, BrightStar Care is now planning their entrance into Canada with the initial goal of achieving 80 – 100 units, as well as the United Kingdom via Area Developers who can own and operate 75 locations at a time, or Master Franchisees, who can sub-franchise after opening two to five locations of their own.
In an effort to make financing more readily available for franchisees, BrightStar Care recently partnered with Benetrends Financial, a full-service small business and franchise loan firm, which will make $10 million available to qualified franchise candidates who do not have the capital to open a location. Benetrends work with qualified BrightStar Care franchise candidates to offer a comprehensive solution for financing through a lending program created specifically for the in-home care company.
"The partnership with Benetrends Financial will help qualified candidates make the most out of our franchising opportunities by utilizing innovative funding strategies that will ensure franchisees are provided with the most successful foundation," added Padulo.