Wall Street Journal Focus on Home Care Franchise Growth Features BrightStar Care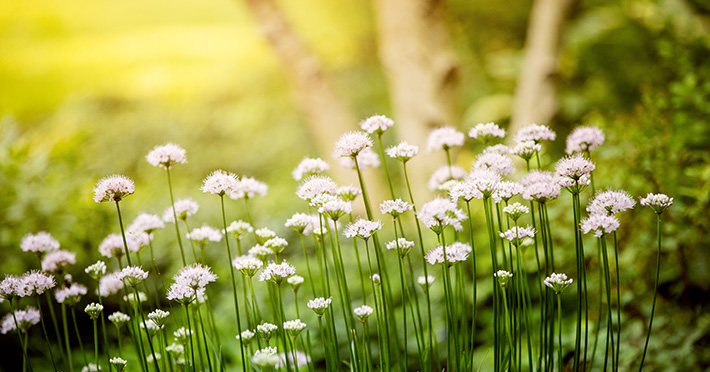 The Wall Street Journal recently featured a story about the growth of home care franchising. In the article, "Senior Care Business Booms for Franchisers," writer Ruth Simon highlights BrightStar Care's growth from 199 locations in 2010 to 315 locations in 2016 and cites a FRANdata study that shows the senior home care sector has grown by 6.6% annually — two-and-a-half times the annual growth of rate of the franchise industry in general.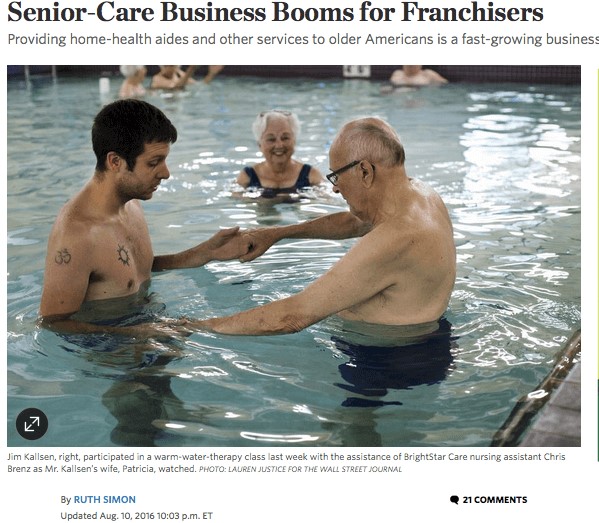 Simon interviewed BrightStar Care of Madison franchisee Jeff Tews for the piece, and the publication sent a photographer to capture pictures of a BrightStar Care of Madison certified nursing assistant providing care to a client by exercising in a pool.
The article also talked about the staffing challenges local agencies face as a result of the high demand for in-home care services. Jeff Tews shared his innovative solutions for overcoming these challenges and ensuring that his four offices attract and keep the best talent in the area.
Jeffrey Tews, owner of four BrightStar Care franchises in Wisconsin, offers perks, such as flexible hours, a 401(k) plan with matching contributions, and paid time off. But for the first time in his 10 years of operation, Mr. Tews has turned away some prospective clients because of staff shortages.
"We didn't have the resources to take on the job," said Mr. Tews, who this month launched a program that will pay the $625 cost of certified nursing assistant training for employees without the required credential.
This is the second time in a week that the Wall Street Journal has turned to BrightStar Care as a source for an article. Last week, the publication did a story on the impact certain workforce regulations could have on small businesses' bottom lines. BrightStar Care CEO and co-founder Shelly Sun and franchisee Jeff Tews actively collaborate with legislators to ensure they understand the impact such legislation has on independently owned and operated businesses.