BrightStar Care® Franchisee Q&A: James Merchant of White Plains, NY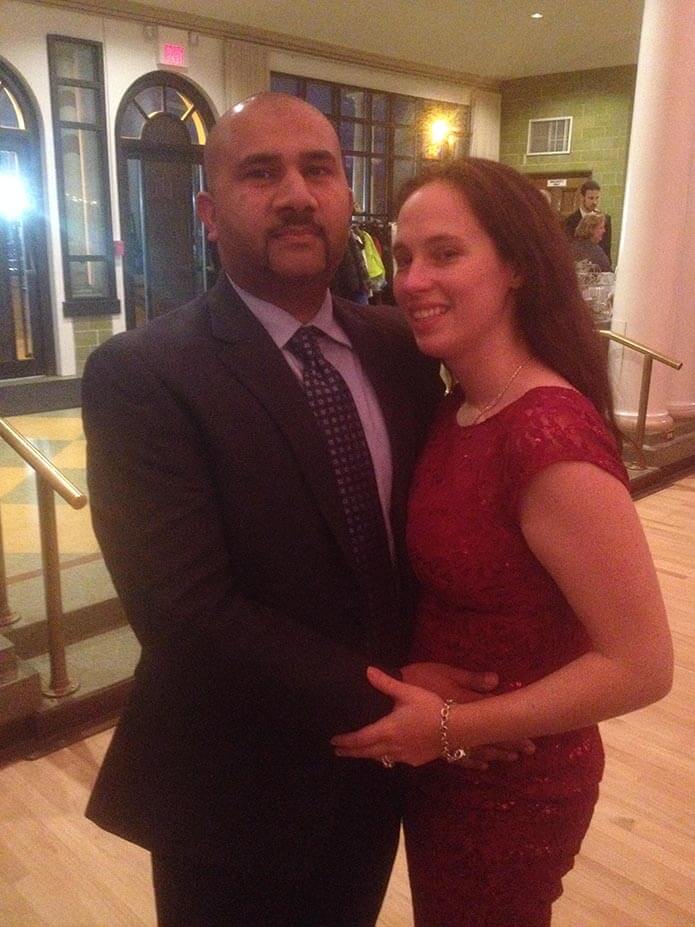 Home care franchise provides 24/7 service to New York City suburbs
James Merchant wanted something more meaningful out of his career after years of working in banking and finance. He found both meaning and a great business opportunity by opening a BrightStar Care® home care franchise in White Plains, NY. James now has two territories serving Westchester County, just outside of New York City.
How long have you been a BrightStar Carefranchisee?
Nearly six years. I was in banking and finance before I joined BrightStar Care.
What made you decide to leave that industry and become a BrightStar Carefranchisee?
I had just finished my master's in marketing, and I wanted to do something that was a little more meaningful than just numbers. This wasn't something I thought I wanted to do, but the more I thought about it, the more appealing it became to be part of an industry that's growing and can only grow more and more.
When you were researching various business opportunities, what was it that really stood out about BrightStar Care?
There were three things I liked about BrightStar Care in comparison to other home care agencies or home care franchise opportunities. I liked the direction they were going in terms of their efforts to market on TV. We had even spoken about that briefly when I was exploring the opportunity with BrightStar Care. I also liked that fact that they have a very robust software system that can handle so many different things, and they've kept making improvements to it over time.
I enjoyed meeting with the corporate staff in Gurnee, IL. Although I didn't get a chance to meet Shelly Sun (Brightstar Care® CEO and Co-Founder) the first time, they talked about her vision, what she wanted to do with BrightStar Care and where she wanted to take it.
What do you enjoy about owning and running the business?
Once there's a good team in place, which we have, it eventually gets to a point where the business almost runs itself. For the first couple of years, I had to do most of it myself in terms of marketing, sales, managing the operation and hiring caregivers. I enjoy it more now, because the roles are compartmentalized. We have good people handling things, so work is not as strenuous. You're making decisions, but there's a difference between working on the business versus working in the business.
I'm in a more strategic position now. If you're fairly successful and you have good people, they're doing a lot of the work for you. What I'm working on now is expanding and improving on the business versus running the day-to-day operation.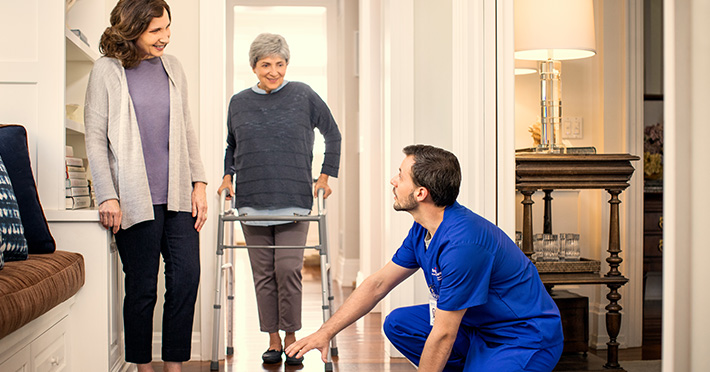 From the client perspective, what do you think is the genius and appeal of BrightStar Care?
We're available 24/7. Whether it's on weekends or after hours, they can always talk to us if they need to. We screen our employees and caregivers and only accept quality people to become part of BrightStar Care. The patients and the families really appreciate those things.
What are some of the ways the corporate team has worked with you?
Our situation here is really unique among BrightStar Care franchises in that we weren't initially able to acquire our license for the entire model of skilled and unskilled care. There was a moratorium in the state of New York that prohibits agencies from acquiring a skilled care license or even applying for a license initially. Then once it got started, the application process took a couple of years to fully complete. That was a state-specific issue.
Once we were able to get the application process going, we were communicating a lot as they helped us get our license. We would have field support that would come out once or twice a year and help us out in terms of sales and day-to-day operations.
This kind of business makes a big impact on people's lives. Do any memorable clients or stories stand out to you?
I can think of one where we were not initially the agency of choice, because they had a certain relationship with a religiously affiliated home care agency. They gave us a chance, because there was a nun who was in hospice care. She was expected to pass on within a few weeks, maybe a few months. We provided the best caregivers on our roster, and she was able to hold on for years longer than she was expected to until she passed away last year. They expected us to just run hospice care, but we were able to do so much more for her.
I was going there once every two weeks to check up on her and see how she was doing. Each time I saw her she was better and better. The first time I had seen her, she was bed-bound. The last time I saw her she was watching a movie in a wheelchair in one of the theater rooms. That just goes to show the quality of caregivers that we have. I'm very happy and proud about that.
How do you feel about the direction of BrightStar Caregoing forward?
We are at a point where things can really increase rapidly in terms of revenue and growth. Some of the things BrightStar Care has done with TV ads and better web marketing, those things were nonexistent when I first started. We're at a point where if we just work a little smarter and put some more effort in certain areas, we can really begin to double or triple our business in a year or two. We're just getting started.
I'm also excited about the company expanding with BrightStar Care Senior Living. If we have more of those, that will definitely help us grow in the long term.
Was there much of a learning curve when starting a home care franchise?
There was definitely a learning curve, but it wasn't difficult to overcome. There are so many moving parts involved in this industry, such as referral sources, caregivers and patients. The office manager I hired had about 15 years of experience in the industry itself as a manager. That helped quite a bit in the beginning because I was able to learn from her and follow her lead as she helped me start this business.
What advice would you give to any new or potential franchisees?
If somebody is looking to get into this sort of business, they would do well to learn about it and pre-sell the market before they start it. Learn from other people who are in the industry; go to assisted living, independent living and nursing homes and really learn how the business works. Visit some established franchisees and sit with them for a day or two. That can help shrink that learning curve.
People who are successful with a home care franchise understand that the sales component is probably one of the most important components in this business. You can have an excellent operations manager, you can have an excellent director of nursing, excellent staff and excellent caregivers, but if the owner isn't focused on sales, especially in the first couple of years, the business will not succeed.
Learn more about the BrightStar Care® home care franchise
For information about becoming part of the best senior care franchise, fill out a form to download our free executive report. To skip to the front of the line, click here to fill out our non-binding franchise application.