Former Navy Corpsman and clinical lab technician finds fulfillment in home healthcare
Author: BrightStar
Q&A with BrightStar Care franchisee Matt Hayes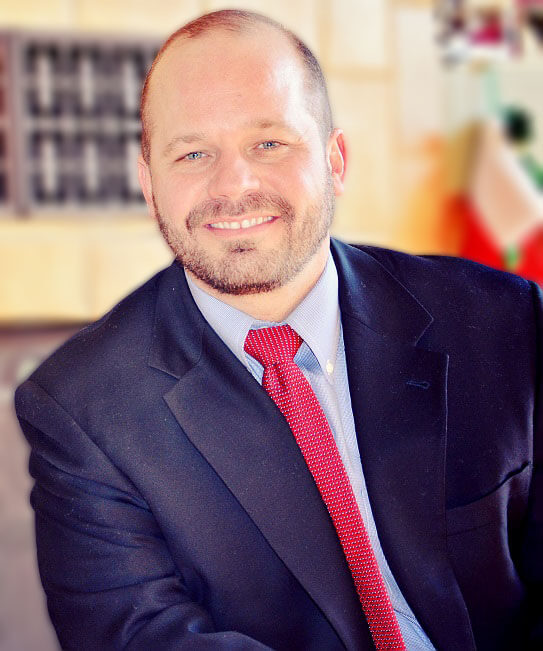 Sometimes military veterans have a difficult time transitioning into civilian life, finding it difficult to apply the skills they've learned in the service in the private sector. Not so with BrightStar Care franchise owner Matt Hayes, who drew on his Navy experience when he entered the fast-growing home healthcare industry.
Hayes has been so successful, in fact, that consumer driven research from Home Care Pulse saw him become the recipient of BrightStar Care's 2015 Rookie of the Year and Customer Satisfaction Awards in his very first year. His clinical, sales and marketing, and military background equipped him to excel in the franchise business model. This is his story.
How long have you been a BrightStar Care franchisee?
It was November of 2013 when we signed, and we opened in March of 2014.
What were you doing before that?
Originally I started my career in the Navy. I was there for about six years, and then I was in a clinical lab. So, whenever you get your blood drawn or throat swabbed or anything like that, I was doing all that kind of testing and I managed laboratories. I eventually moved into sales and marketing on the industry side. I called it going to the dark side. I did capital equipment sales into hospitals and reference labs for a couple of different companies.
So, you were in the medical field pretty much all along then. What was your work in the Navy?
I was a Corpsman in the Navy. Corpsmen are the medics for the Marines. I realized I was not going to make a living being a combat medic, so I actually got into some advanced training and got my associate's degree and then went on to get my bachelor's and master's. I worked as a clinical lab tech for about 10 years, and then I did capital sales for about 12.
What brought you to BrightStar Care?
I was wanting to do my own business and I had been checking into franchises off and on for about two or three years, and nothing had really clicked.
Were you primarily looking at medical stuff or were you looking at everything?
I was casually looking at just about anything. I looked at Sport Clips and briefly looked at some restaurants, but I bowed out very quickly because I was a waiter and a busboy in high school and I said, "I will never do that again!" Not that there is anything wrong with that, it just wasn't my speed. But nothing really in the medical field until I was at a conference centered around educating policy-makers, big and small health centers, executives from the health centers about the recent changes in healthcare law and its impact on the industry. What it boiled down to was, "This is the new sandbox and you all still have to play in the same sandbox, but the rules are changing." There was actually a slide presentation on the opening day overviewing everything and it showed the winners and the losers, and the very top winners were home care and home health.
I remember coming home from that conference and telling my wife I wanted to start a business and that we had to look into home care franchises. She said, "That is kind of funny because I just saw an 'Undercover Boss' episode for BrightStar Care!" So, we looked them up. I might be the only franchisee to admit that we signed up because of that "Undercover Boss" episode! That wasn't the driving reason, of course, but it was neat to come home and have my wife say that she had heard of them. I looked at about five or six home care franchises and, honestly, it wasn't even a close call as far as the standards that BrightStar Care has.
The depth and breadth of the business line they've got — they have five or six things you can do versus the very limited number the competitors have. BrightStar Care has everything from traditional home care to skilled services to temporary staffing. Once I understood all that BrightStar Care had to offer, including their standards for Joint Commission Accreditation, I was sold. Coming out of the medical field, Joint Accreditation was a big deal to me. It has become a huge marketing tool for us.
Can you describe what you mean by that?
Joint Commission Accreditation is the same accreditation that hospitals, doctors' offices and various other medical organizations aspire to. When I was in the laboratory in the hospital, I went through Joint Commission inspections. To give you some context around that, in the state of Missouri where I lived, you don't even have to have a license to do home care. None of my competitors are accredited at all. But Joint Commission holds us to an inspectible regime of standards that we have to keep, and it is a really powerful selling tool.
It is instant credibility.
Yes, exactly.
How does the support you get from BrightStar Care help you?
They have quality, thoroughly thought-out and developed tools for their franchisees.
It is like a really good cookbook. If you can follow the recipe, you will be fine. Their marketing tools are excellent and back-end support is really excellent.
Does anybody stand out in your memory where you feel you made a real difference?
We had a really difficult case where the daughter was a physician, but she lived in Nova Scotia, Canada. Her mom lived here in Columbia, MO and was a classically trained pianist and retired piano teacher. She had advanced Alzheimer's. They had been using an agency, but the mom was absolutely adamant that she did not want anybody in her home taking care of her. Her daughter was beside herself not knowing what to do, as her mom had already kicked out two or three agencies. Most of the agencies in town are not going to go the extra mile to figure out a solution, but we did. She needed 24-hour care, so we sent two caregivers and they pretended to be piano students who came over for a lesson, and then just stayed afterwards to help with the dishes or help her get ready for bed. That broke the ice, and it worked. We really made a difference for her and her family, so that was kind of neat.
Since you had previous medical industry experience, how important do you think that is for someone interested in launching a BrightStar Care franchise?
I think it is helpful, but I don't think it is absolutely necessary. I think having more of an entrepreneurial background and just being able to understand how to ride the wave is more important. In fact, two of my mentors, both probably in the top 10 of the system, are a former IT guy and the other is a former real-estate professional.
In terms of your long-term business goals and plans?
I think this is going to be our breakout year. We were the top new agency in the nation our first year in. The second year has been one of steady growth, and I am hoping that by the end of this next year, we are going to be at a point where we can start looking at expanding to another territory.
Do you have any other family members involved in the business with you?
My dad was an investor. My wife kept her job, but she helps out with the business and helps plan events and decorates for holidays and stuff like that. She also does our CPR training for our entire staff and helps out in many other little ways.
Knowing what you know now would you be a BrightStar Care franchisee again?
Yes, absolutely. Probably one of the biggest surprises for me personally has been just how much I really enjoy getting to know some of the families we work with and interacting with them every day.
Want to become a BrightStar Care franchisee?
For information about becoming a franchisee, fill out the form on this page to download our free executive report. BrightStar Care gets hundreds of inquiries a week.