BrightStar Care® Franchisee Q&A: John Botsko, Naples and Ft. Myers, FL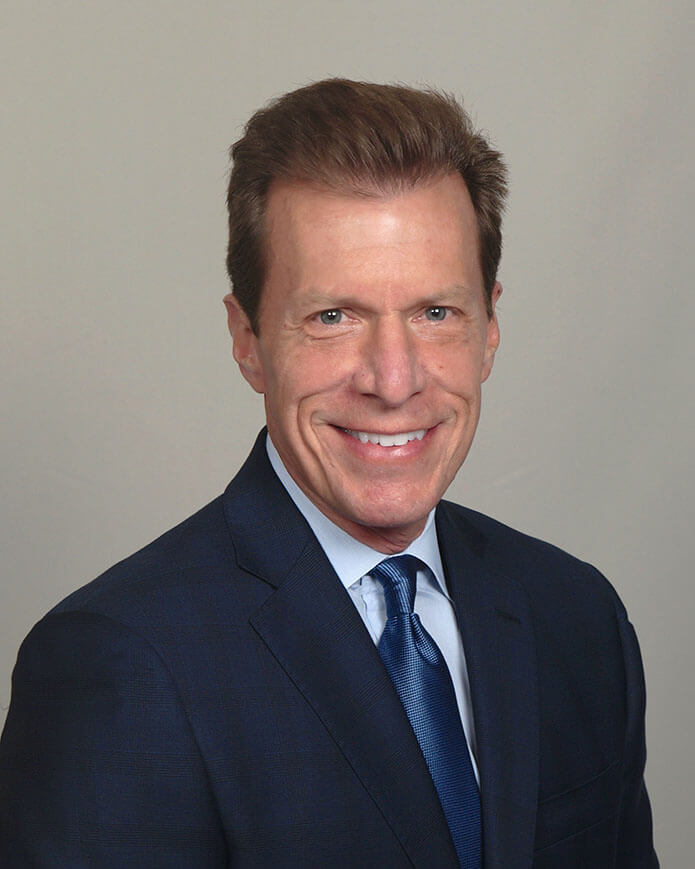 Successful BrightStar Care® franchisee used synergy with home care franchise to make inroads in two Florida markets
John Botsko was in hospital administration for more than ten years as well as serving as CEO of a hospital another ten years. Looking to get out of the corporate grind, he eventually hired a franchise broker, who found BrightStar Care® as a match.
Because Botsko's talents had so much synergy with a home care franchise, he signed on in short order. Through his two operations in Ft. Myers and Naples, FL, Botsko is making a difference in Ft. Myers and Naples, FL. He shared his thoughts about why he enjoys being a vital part of the home care franchise industry.
What do you like about owning your own franchise?
I like the independence. I like the ability to control my own destiny. I really like the interaction with the patients that I get. The opportunities to have relationships with patients and their families is much greater in this environment than you have, say, running a hospital. I enjoy the camaraderie with the other owners. And I enjoy making a difference for the patients in our community.
How does Brightstar Care work for you? What do you feel are the strengths that your patients are attracted to?
There are key differentiators that we have that other competitors do not. One of which is that we're joint commission accredited. We also garnered the enterprise champion for quality award from the joint commission for the last four years in a row. We are the only home care agency that has earned this award.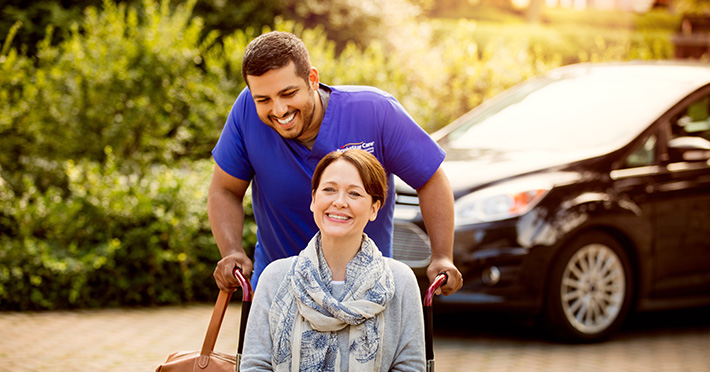 The other big difference is that we have a full continuum of care, our services that we provide. Most of our competitors only do what's called personal care. But we provide, nurses and physical therapy and occupational therapy and speech therapy, in addition to personal care.
What does Bright Star do to support franchisees like you. How does your relationship work with each other?
From day one, they've been very supportive. They provided great training, great support and assistance in various areas like financial aspects of the business, computer IT standpoint, clinical support. There's just a lot of support that we have training our office staff.
Given your background, I can imagine that was a big asset to become a Bright Star franchisee. Who would be a successful franchisee in your mind?
I think the most successful Bright Star owners, frankly, are those who are comfortable with the sales process. The other quality I think that people need to possess to be successful in a Bright Star franchise is that they have to have a level of aggressiveness. Not over-the-top aggressive, but you have to be assertive because the more people know about you and the more that people see you and the more face-to-face contact you can have with individuals, you're going to do much better. Salespeople that are pounding the pavement and are visible, those are the people that get referrals, not the ones that visit once every two months.
Why would you say you're necessary over there in Florida as a brand?
That's a very good question. If a patient, say, has a need for physical therapy and they are being seen by a Medicare agency and then their physical therapy coverage from Medicare stops, if they feel that they want additional physical therapy, they cannot get that from the Medicare Agency. They have to go to an agency like BrightStar that can still provide physical therapy and they would be able to pay out of pocket.
If there wasn't an agency like BrightStar available, I'm not sure what they would do because I don't know if many of the Medicare agencies have a private-pay type of option.
Years down the line, what difference would you say you made in your community?
I would say that we are an agency that is actively involved in the community, that we help, not only patients, but we serve on various other local programs and not-for-profit entities like the Parkinson's Association, like the Alzheimer's Association, the Rotary Club. Second, we help patients receive quality care in their homes and/or in the facility where they need care and we have a favorable, good reputation. Third, we have a good working relationship with our referral sources, physicians, referral sources, facilities, long-term care facilities.
You mentioned the association with local non-profits, why is that important for you to do?
Because it's part of giving back. I mean, you can't just operate in a vacuum and you have to share your time and social work with these other agencies. Without involvement, we're really not impacting the lives of those people who have unique needs and diagnoses that a lot of people don't. Sharing your time and talents with these other local community-based entities is vitally important to the operation of those companies but also, to the operation of BrightStar, because it's really benefiting our reputation and building the brand in a way that separates us from some of the competitive agencies.
What does the future look like for the business?
I think for the next fifteen to twenty years the need for our services is going to grow exponentially and significantly and so for the really good quality providers, it's going to be a lot more business than some can even handle, just because of the increasing population of the age groups that will require this service.
John Botsko and many others are discovering that the demographic trends are creating the right opportunities for synergy with a home care franchise. The future, Botsko says, continues to be rosy for businesses like his.
Learn more about the BrightStar Care® home healthcare franchise opportunity
If you would like to explore how your talents can yield synergy with home care franchise, or for information about becoming part of the best home healthcare franchise, fill out a form to download our free executive report.