How BrightStar Care Supports Women Entrepreneurs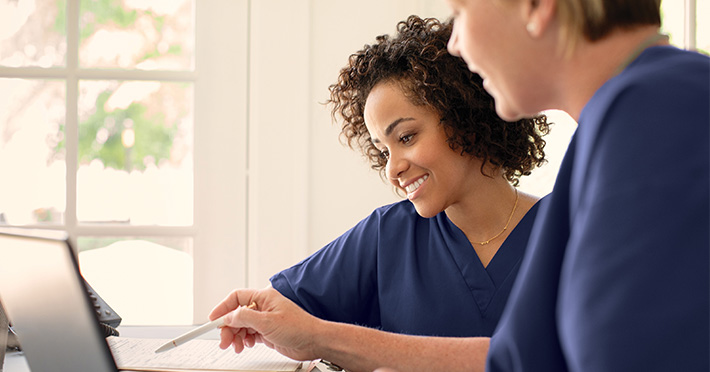 Nationally, about 29 percent of businesses are owned by women. That's a 30 percent increase in the past decade. Roughly 40 percent of BrightStar Care franchises are owned by women, surpassing the national average.
As more women are taking these positions of power, franchising is becoming more popular among female entrepreneurs. According to Franchise Business Review, 9 in 10 female franchisees highly enjoy operating their business.
BrightStar Care encourages growth, supports franchisees and creates opportunities within the home healthcare industry. Here are few benefits for women entrepreneurs looking to start a home care agency with BrightStar Care:
Flexibility
Franchising has become increasingly popular due to the desirable schedule. As the owner, you have control to create your own schedule and allocate time to different activities – business and/or personal – as needed. This flexibility allows female franchisees to explore hobbies, spend more time with family and give back to the community.
Access to Corporate Support
Franchising provides many advantages to new business owners. Becoming a franchisee requires capital and dedication, but you certainly don't have to empty your savings to own a business. Helpful loans for women can be found through term loan lenders, business lines of credit lenders and short-term lenders.
BrightStar Care corporate offers support through suggested models for a variety of business areas like hiring and operational models. Choosing a tried and true franchise model sets franchisees up for success and is supplemented by corporate guidance among female entrepreneurs across the BrightStar Care network.
Mentorships
Almost half, 48 percent, of female founders cite a lack of available mentors or advisers as holding them back in their entrepreneurial projects. BrightStar Care CEO and co-founder Shelly Sun recently shared some of her best leadership tips, and one of the most important pieces of advice is to have and be a mentor.
"I take every possible opportunity to mentor franchisees. I align myself with people who are eager to implement change as needed – who won't resist advice that's in their best interest," said Sun. "I work with franchisees to help them understand how each investment in improving their business can come back to benefit them ten-fold."
More Equitable Pay
On average, women working full-time average a 20 percent lower salary than their male counterparts. This staggering number affects women of all races, geographical regions and ages. BrightStar Care franchisees are able to assume greater control over their financial destiny, as franchisees can create their own pay. This opportunity gives women a chance to grow and rise above many of the persistent glass ceilings in their current industries.
Franchising with BrightStar Care presents a wonderful opportunity for female entrepreneurs. The desirable schedule, mentorships and room for growth coupled with a successful franchise model set franchisees up for success.
To learn more about this franchising opportunity, download our free franchise overview.