Mid-Career Is A Great Time To Become An Entrepreneur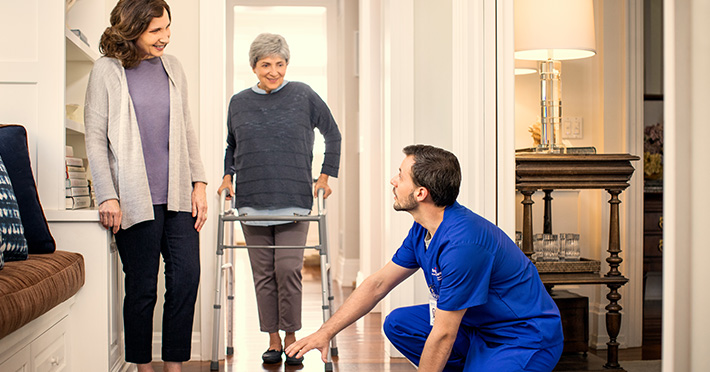 A growing number of seasoned professionals are choosing to carve their own path to success by pursing their dream of business ownership through a franchise opportunity. And Baby Boomers, those born 1946-1964, are leading the way, helping redefine what an entrepreneur looks like. They're using their decades of experience and passion to go into business for themselves.
According to the Kauffman report, "The Future of Entrepreneurship: Millennials and Boomers Chart the Course for 2020," the United States doesn't just need economic growth; it needs an economic renewal, which can be obtained through entrepreneurship. The percentage of firms created by Americans ages 55 to 64 grew more than any other age demographic, up 11 percent to 25.8 percent in 2014 versus 14.8 percent in 1996.
Here are some reasons it may make sense for you to consider starting your own franchise business – perhaps even a senior care franchise like BrightStar Care.
Researching Your Options Is Easier Than Ever
Put the Internet to good use and do your homework. Conduct thorough research to see what the fastest growing business markets are and who the franchise leaders are. Using social media such as websites, blogs, and crowdsourcing helps you connect with opportunity leaders and other entrepreneurs to share advice. See what the opportunities are that interest you, and then do a deeper dive before narrowing your decision down to your top three choices.
Put Your Experience To Work For You From The Start
Franchising enables you to hit the ground running when you open your new business. That means you can put your years of business experience (and your network) to work from the start, without wasting time on all of the typical start-up headaches.
Franchising Makes Starting A Business More Affordable
A big advantage to franchising is that you're in business for yourself but not by yourself. As a franchisee you gain access to the franchisor's proven business model as well as expert advice and corporate support. This reduces stress and costly mistakes.
There Are Many Ways To Finance Your New Business
Today there are many paths to fund your dream of business ownership. Typically, the franchisor will offer new franchisees assistance with this crucial step, which is another great advantage to franchise ownership.
Learn How You Can be Part of a Growing Successful Business
To learn more about how to become a BrightStar Care franchisee, download our FREE franchisee information.