How BrightStar is Meeting the Growing Interest in Mid-Career Transitions Into Franchising Over Retiring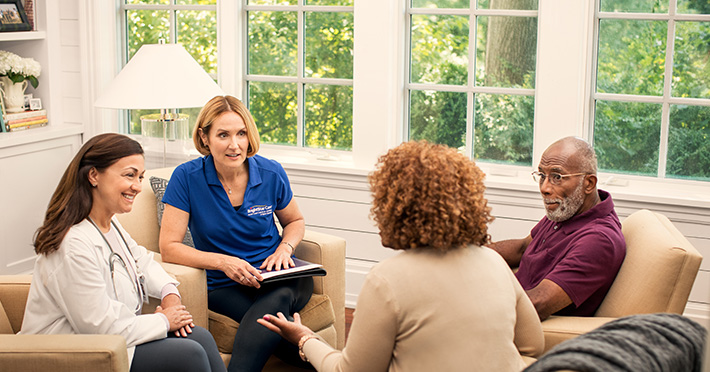 As more Baby Boomers find themselves mid-career, approaching retirement age, or unemployed, a growing number are taking a hard look at what they want out of life and their career. The recession and its lingering aftermath hit older workers particularly hard. People 55 to 64 are having a harder time finding new jobs or are becoming increasingly discontent in their current career trajectory. For them, it's time to reinvent, reimagine, and investigate alternative career paths.
According to Forbes, a University of Michigan study says "about 40% of Americans who were still working when they turned 62 had moved to a new occupation sometime after age 55." For some this move has been to franchise business ownership – and rightfully so. The 2017 Franchise Times Top 200+ report again listed home health care as one of the top franchise opportunities in the U.S. And Financial Times reported, "Over-50s are the new business startup generation." The article goes on to list buying a franchise as one way to finance a second career in retirement.
For those who've dreamed of owning their own business, a home care franchise opportunity might be the perfect fit. It's a smart career move that provides independence along with support from those who are already experts in the home health care business. It's an entrepreneurial journey that enables franchisees to improve the lives of others while recognizing their dream of starting a home health care business.
BrightStar Care Outperforms the Industry
A 2014 article in Forbes entitled Best Franchises To Own: Why Home Healthcare Is Hot, the author wrote, "Out of all the different franchise types, one franchise sector is growing at an amazing rate right now: the senior care or home-healthcare niche." She went on to list BrightStar Care as the top home-health brand – in the "cream of the growing crop."
There are many reasons why BrightStar Care is the leader in the fast-growing home care industry. Here are a few:
> The only home care agency awarded The Enterprise Champion of Quality designation by The Joint Commission for five straight years
> Five revenue streams (companion care, personal care, skilled care, staffing, and national accounts)
> Our franchisees on average generate $1.63 million – the highest in the industry*
> Our top quartile of franchisees averaged $3.2 million*
> National relationships with more than 100 companies for referrals
> Proprietary technology platform to streamline business management
Our business model positions our franchisees for success by giving them the client services, technology, and support they need to maximize revenue potential.
Learn How You Can be Part of a Growing Successful Business
To learn more about how to become a BrightStar Care franchisee, download our FREE franchisee information.
*Source – 2017 BrightStar Care FDD