Now's the Time for Your Second Act Career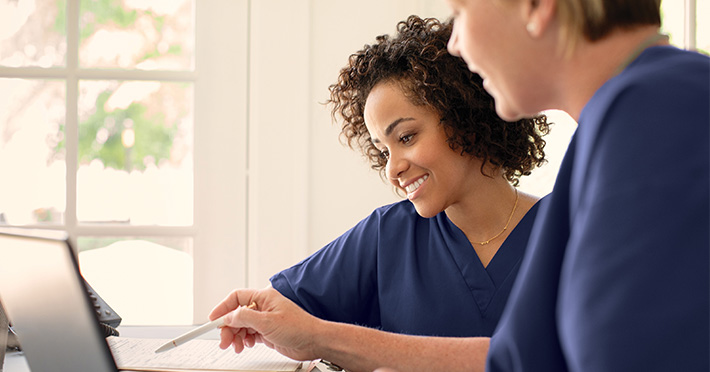 More than a decade ago, pharmaceutical sales representative jobs were extremely desirable. Direct-to-consumer advertising meant medications were either pre-sold or would be a quick and easy sell once the rep made it to the doctor's office.
By 2011, however, following drug safety scandals and new marketing methods, pharma reps' jobs became much more difficult. With more regulation and increased skepticism from buyers, selling pharmaceuticals was no longer an easy feat. The number of prescribers willing to see reps fell almost 20 percent. In the same year, roughly 8 million sales calls could not be completed at all.
If you're a pharmaceutical representative, none of this is news to you. Chances are, you've noticed business has not been as favorable in recent years, either.
Fortunately, with years of experience with medical community under your belt, now is the perfect time to pursue business ownership in the home healthcare field. Here are a few reasons why owning a home healthcare agency is the right move:
Make a Meaningful Impact Every Day
Anyone who pursues a career in the healthcare field has a natural desire to help others. Of course, you want to be able to make a reasonable living, too, which is probably why you looked into pharmaceuticals. The pharmaceutical industry plays an integral role in healthcare, but after years of negative PR, many people have a less favorable view of these companies and their representatives.
Since home healthcare agencies' main goal is to help others – not to simply maximize sales at any cost – you can truly make a meaningful impact in peoples' lives every day. Instead of merely trying to make a sale, you'll be helping people find suitable, quality care they need in order to maintain A Higher Standard® of living. You can interact with your clients every day, and see firsthand the rewarding work you and your employees are doing.
Break Into a Growing Industry
While the future for pharmaceuticals is increasingly uncertain, home healthcare is a growing industry with lots of potential for success, both personally and financially. Most families need long-term care at some point for older family members. With a growing percentage of the U.S. population entering old age, there's now a higher demand for home healthcare than ever. In fact, the 65-and-older demographic is projected to double during the next 30 years, so this high demand has some staying power.
Enjoy More Stability and Productivity
For young college graduates, the prospect of frequent travel is an exciting one – which is, for many people, one of a pharma rep positions' biggest appeals. After years on the road, however, it's understandable that constant travel begins to wear on you. This becomes an especially glaring pain point if you have a family you're constantly leaving behind because of the travel requirements for your job.
As a home healthcare agency owner, you can have a more reasonable work/life balance. You won't be spending hours on the road doing sales calls – most of your clients will come from local referral sources with whom you develop relationships. This offers you the stability of staying in one place, along with the added bonus of additional hours of productivity. You won't be grappling with hours of wasted time spent traveling, and you'll find you're able to get a lot more work done – and go home earlier, too.
If you've carved out a niche for yourself in a reasonable field, taking the plunge to become a business owner can be disconcerting. However, mid-career is a great time to become an entrepreneur – especially if you're noticing an increasing number of pain points with your current job.
For pharmaceutical representatives, home healthcare agency ownership is the next natural professional step. Not only will you enjoy more autonomy and a better work/life balance, you can make a great living – while also helping others live their best lives.
To learn more about franchise opportunities with the premier home healthcare brand with A Higher Standard in homecare and medical staffing, download a free BrightStar Care franchise overview.