This article originally appeared on Home Health Care News on April 26, 2021.
BrightStar Care has joined Moving Health Home (MHH) — a home-based care advancement coalition that counts Amazon Care and Intermountain Healthcare as members, among nine other organizations.
BrightStar Care is one of the largest home care franchises in the nation. The Chicago-based company's overall network spans 340 personal care locations in 38 states, reaching about 75% of the U.S. population.
MHH announced the formation of its organization last month. Broadly, the coalition is focused on making the home a sustainable clinical site of care and changing the way policymakers think about the treatment of patients.
Overall, more than 4.7 million people in the U.S. rely on home care services.
"The future of healthcare is in the home, and BrightStar Care is honored to be a part of a coalition that is set to change how our country approaches access to clinical care," Shelly Sun, the CEO and founder of BrightStar Care, said in a press statement. "The pandemic showed us how important it is to keep the most vulnerable safe at home, and we are proud to be joining Moving Health Home's mission to explore opportunities to further advance a national conversation around increasing access to home-based care services."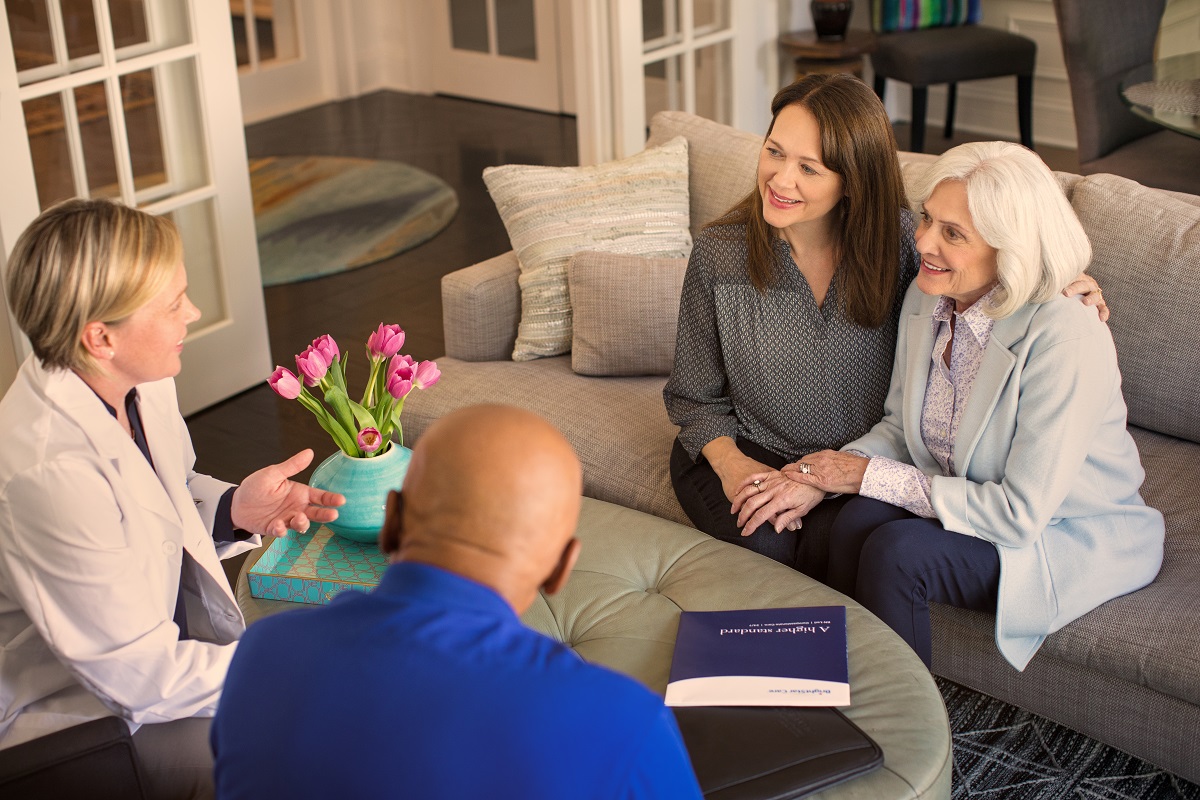 As an organization, BrightStar Care brings a vast amount of home-based care experience to the table. The company has partnered with a number of health systems, post-acute care networks and other health care organizations over the years.
In 2020, the company joined Dina's digital home care coordination network to improve its ability to work with hospital and health plan partners.
Plus, BrightStar Care partnered with Amedisys Inc. (Nasdaq: AMED) — one of the largest home health providers in the country — in a care coordination agreement last year.
While many factors likely contributed to the formation of the coalition, the COVID-19 emergency emphasized the need for greater access to home-based care, according to Krista Drobac, founder of MHH.
"Based on evidence, we know that it is possible for Americans to receive health care in their homes, and we want to ensure that we work with leaders in the health care industry that can support our mission to change the culture around institutional care," Drobac said in a statement. "We are excited to welcome BrightStar Care to the coalition as we believe their reputation and experience with home care will move our mission forward."
In addition to Amazon Care and Intermountain Healthcare, the coalition includes: Landmark Health, Signify Health (NYSE: SGFY), DispatchHealth, Elara Caring, Intermountain Healthcare, Home Instead Senior Care, Ascension and Amwell (NYSE: AMWL).