Since she was a little girl, all Colleen Ryan ever wanted to do was take care of others. When her mom began battling lung cancer 10 years ago, that passion came full-circle when she realized that all she wanted to do in her mom's final days was keep her as comfortable as possible.
Colleen's mother needed IV hydration, something she could not receive at home. Her family found themselves having to bring her mother back and forth between the hospital and home.
"It was just too much to go back-and-forth all the time, and no one should have to go through that. It's an issue that's stuck with me ever since," Colleen explained.
Today, she owns the Main Line BrightStar Care location in Wayne, PA. We recently sat down with Colleen to learn more about her inspiration for owning a home health care business:
Getting Started With the BrightStar Care Franchise
The healthcare field is no stranger to Colleen, who has been a nurse for 13 years. On the side, Colleen gained some management experience and her entrepreneurial spirit by owning real estate with her husband.
She learned about BrightStar Care through her uncle, John Kraynak, who had bought his own franchise location in Maryland in September of 2020. She knew she wanted to stay in the healthcare field and she appreciated the fact that BrightStar Care truly cares about its patients.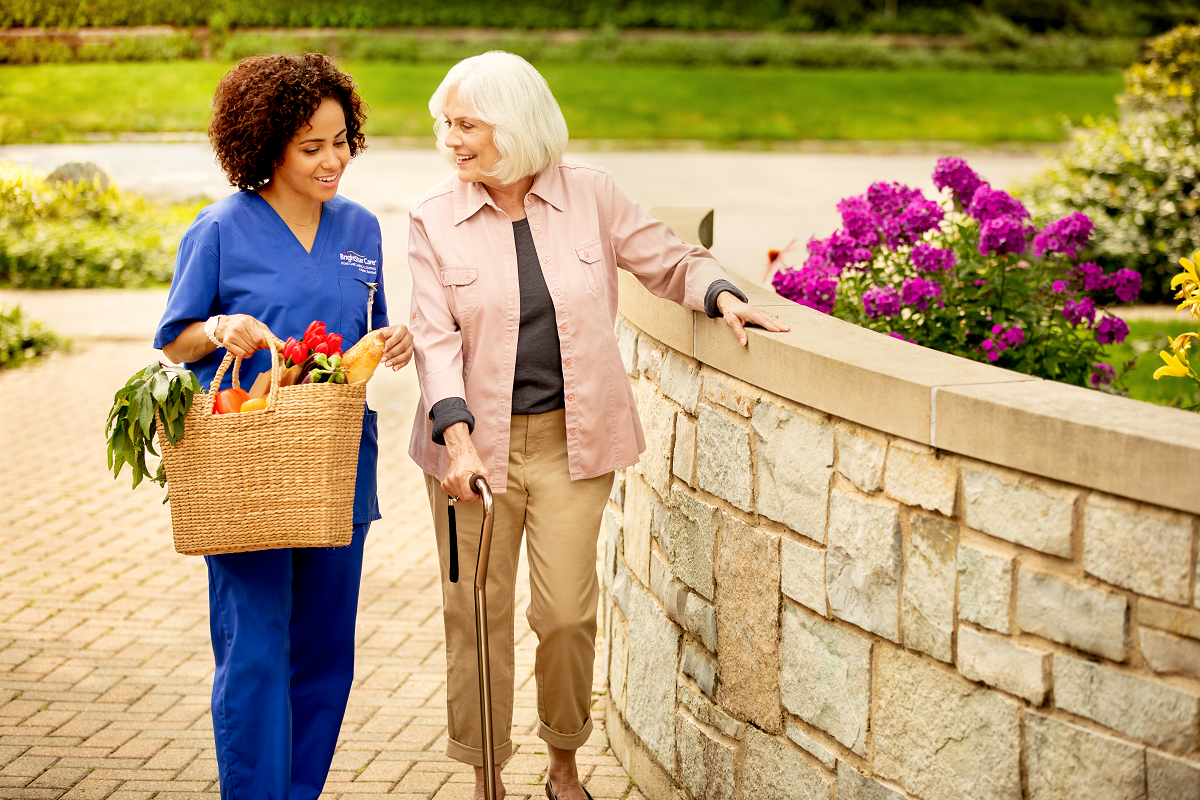 "They have extremely high standards when it comes to providing care and so do I, so it was a great match," Colleen explained.
"Given my history with my own mother, I've made it my mission to provide services like in-home IV hydration to my community, especially since I know firsthand how hard it can be to find."
A Strong Support System
When Colleen became a franchisee, she was tasked with taking over the Main Line location. One of the previous owners, Dr. Eric Schwartz, took her under his wing and served as her mentor throughout the transition. The BrightStar Care corporate team provided three weeks of training, which took place via Zoom due to COVID-19.
She praises the corporate team for being there for their franchisees, especially during the pandemic.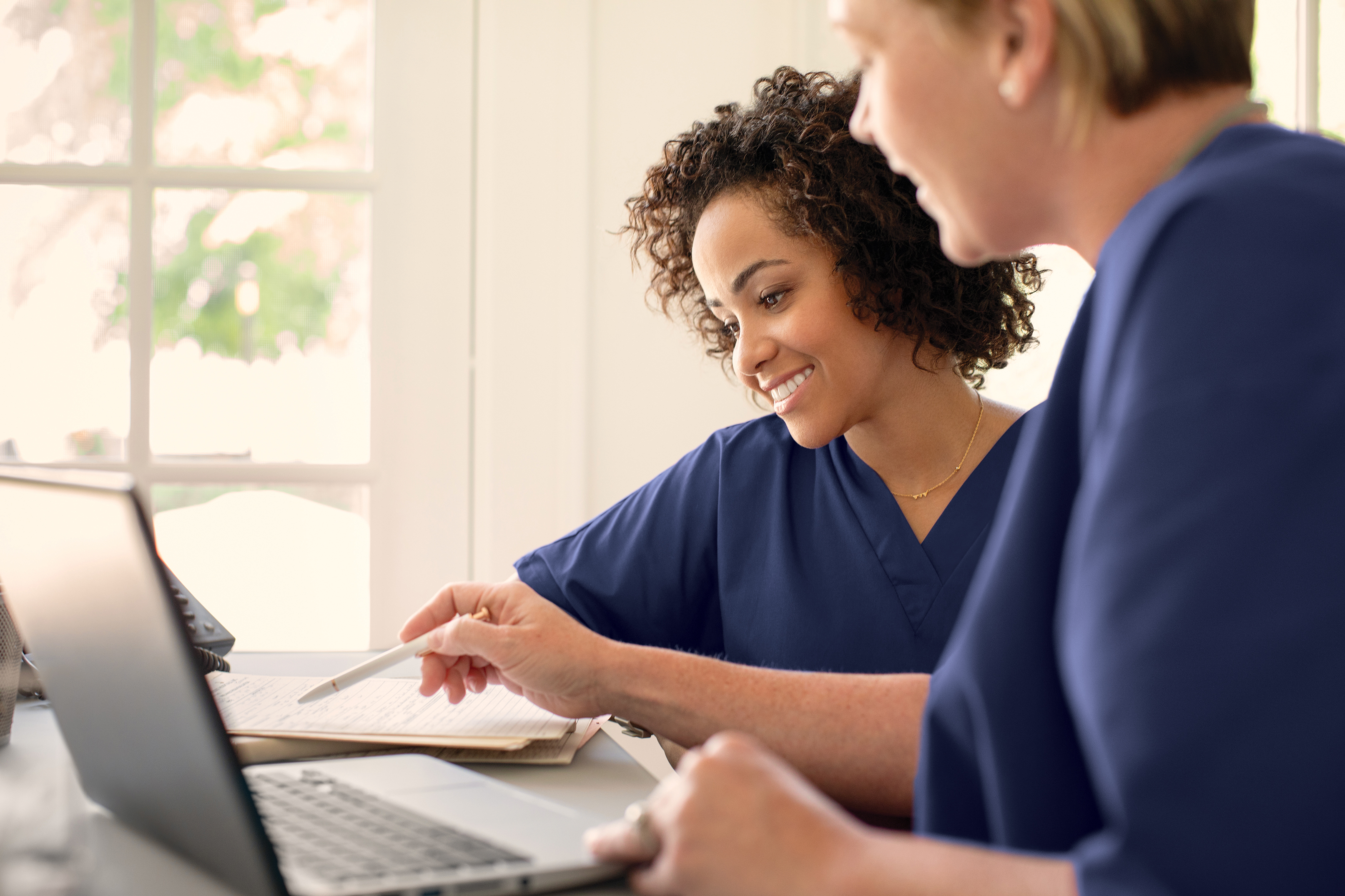 "They have been wonderful," she said. "Whether it's through a phone call, Zoom, or email, they're always a click away. Reaching them is so easy and helpful as a franchisee."
Colleen credits her amazing family, friends, and her current BrightStar Care family, including her incredible office staff members who helped her with the transition into ownership.
Starting A Business During the Pandemic
As the world around us was experiencing rapid change, Colleen credits her mom with inspiring her to open her business during an untraditional time.
"My mom raised me to take chances in life, jump in feet first, and to put myself out there and try new things," Colleen explained. "My husband, Dan, has been so helpful. He is also a nurse and serves as the Business Developer for our location."
In fact, Dan is the one who spoke to Colleen's uncle about BrightStar Care in the first place, leading them down this path of providing quality care to their community.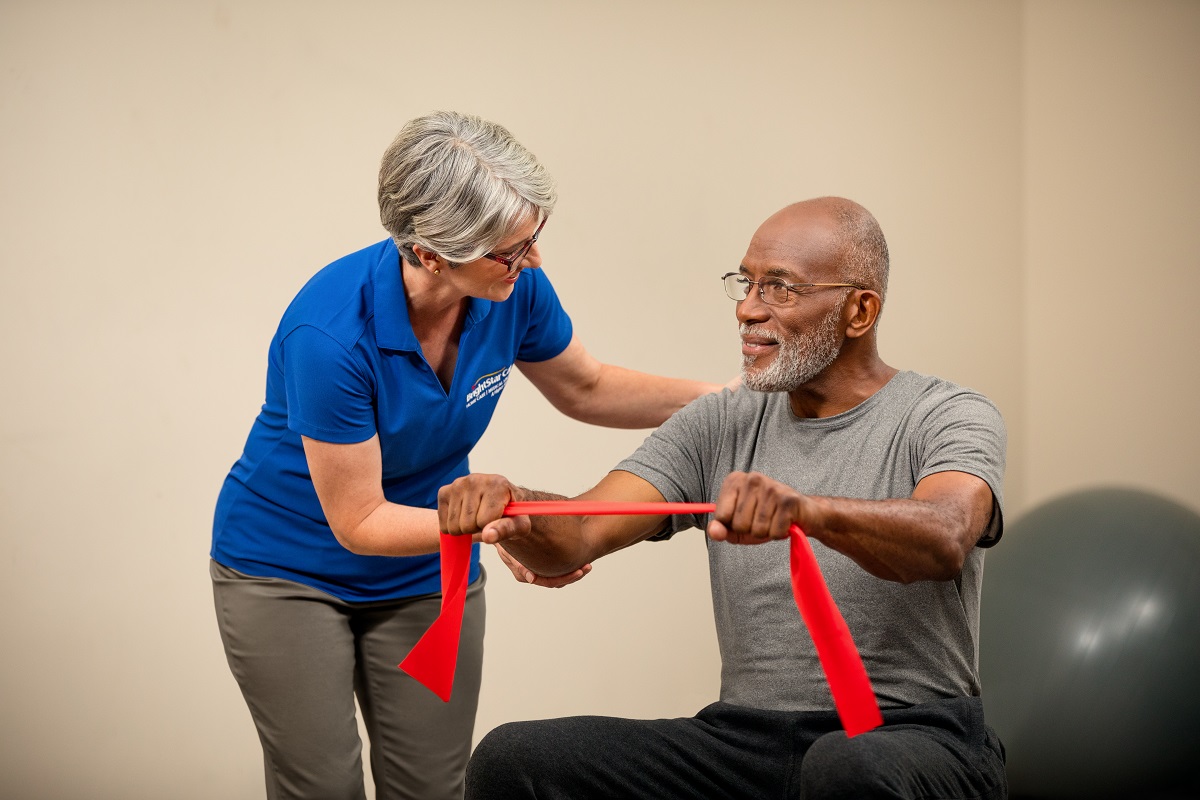 "Then, after meeting Dr. Eric (the former owner of the BrightStar Main Line location), this opportunity felt so right and the stars aligned," Colleen expressed.
Looking Forward
Colleen and her husband Dan are eager to continue pursuing their passion of caring for others through their BrightStar location.
"Healthcare is my passion, and my main goal in life is to take care of other people. We plan to grow our current location over the next year and can't wait to see what the future holds," Colleen stated.
With Mother's Day coming up, BrightStar Care's mission resonates now more than ever with Colleen.
"My mission circles back to my mother. She always told me to jump in 'feet first' and I did," she said. "Home care was exactly what was missing in my life."
Interested in owning your own BrightStar Care location? Learn more about our franchising opportunities by downloading our franchise brochure!