It is no secret that throughout the past year, the health care industry has experienced rapid change like never before. Even as the COVID-19 pandemic continues to challenge individuals and business owners alike, BrightStar Care is continuing to grow, standing by our mission to provide A Higher Standard of care to people of all ages.
From brand expansion to a new wave of hope with the rollout of the COVID-19 vaccine, here's what the first quarter of 2021 has brought so far:
Big plans for expanding our home care franchise
We began our new expansion plans by bringing on Russ Nykaza, the former vice president of human resources at ATI Physical Therapy, as our vice president of talent management. With Nykaza's 25+ years of experience in human resources and brand growth, he will help establish new programs and processes for franchisees to recruit and retain staff members. BrightStar Care also boasts a transparent environment, where franchisees are free to share their stories and feedback within the organization.
"As a brand, we always set our sights on leaders who hold a strategic vision for our company's recruitment needs. I'm confident Russ' background in talent retention will be beneficial for our franchisees as we continue to grow and focus on our commitment to recruitment.", said Shelly Sun, CEO of BrightStar Care.
Click here to learn more about BrightStar Care's expansion plans.
Regional brand growth
In addition to investing in strategic growth initiatives at our home office, we have continued to grow throughout various regions in the U.S.. Former minister and teacher Tim Deyton recently brought our variety of home health care services to Easley and Piedmont, South Carolina. His location will serve families through the Easley, Pickens, Pendleton, Lake Keowee, Powdersville, Clemson, Piedmont and Lake Jocassee areas.
Tim chose BrightStar Care after his mother and in-laws needed care and he saw how difficult it was to find the right in-home care he could truly trust.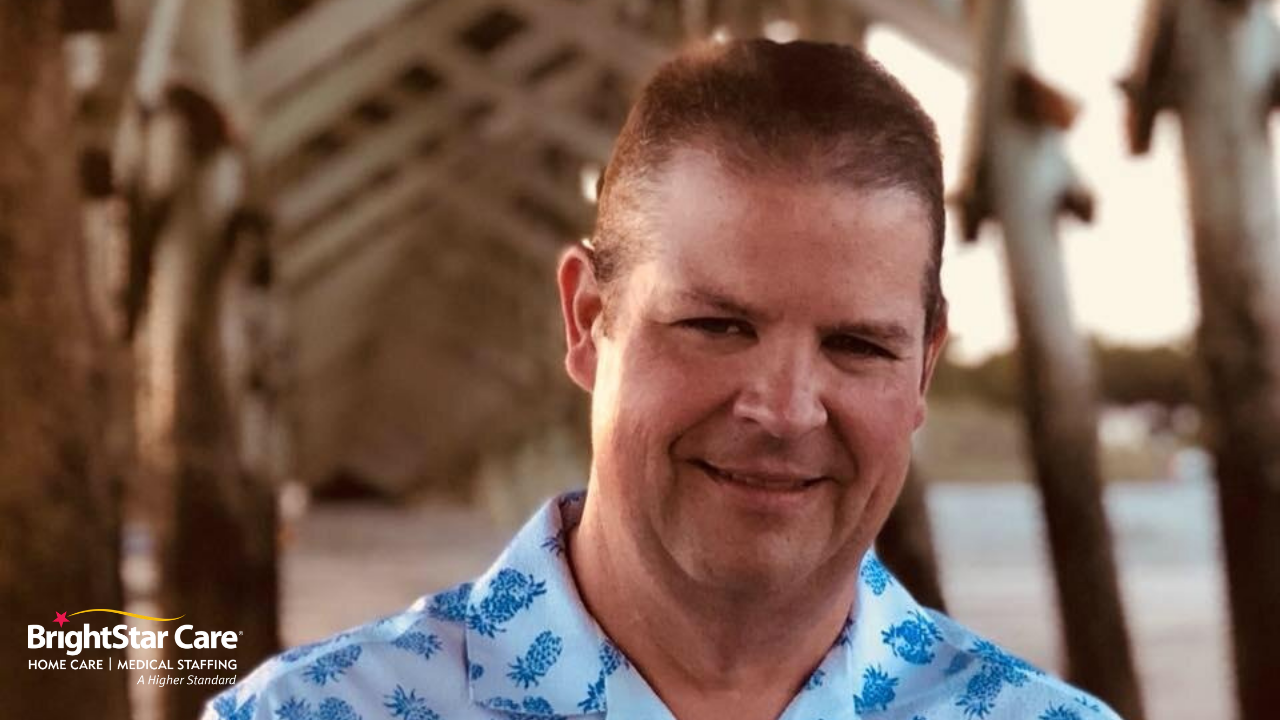 "I was in ministry for more than 20 years, so finding a way to help others was a top priority," said Tim. "I'm looking forward to providing a trustworthy and quality in-home care option for those in need in my local community."
For more on Tim Deyton and his new BrightStar Care location, click here.
A Change in Ownership
Our Jupiter and Martin County location has recently seen a change of its own, with Palm Beach local Anique Brown taking over the ownership of this Florida BrightStar Care location. This office, which serves families across Tequesta, Stuart, Hobe Sound, Palm Beach Gardens, Jupiter, North Palm Beach County, Palm City and Martin County, allows Anique to continue her lifelong passion for helping others.
After moving from Jamaica to Florida as a child, she began pursuing her passion by providing aid to struggling parents, and later, by assisting disenfranchised people to get back on their feet. Anique chose BrightStar Care as her new business venture because of our shared values of helping others, along with our Joint Commission Accreditation.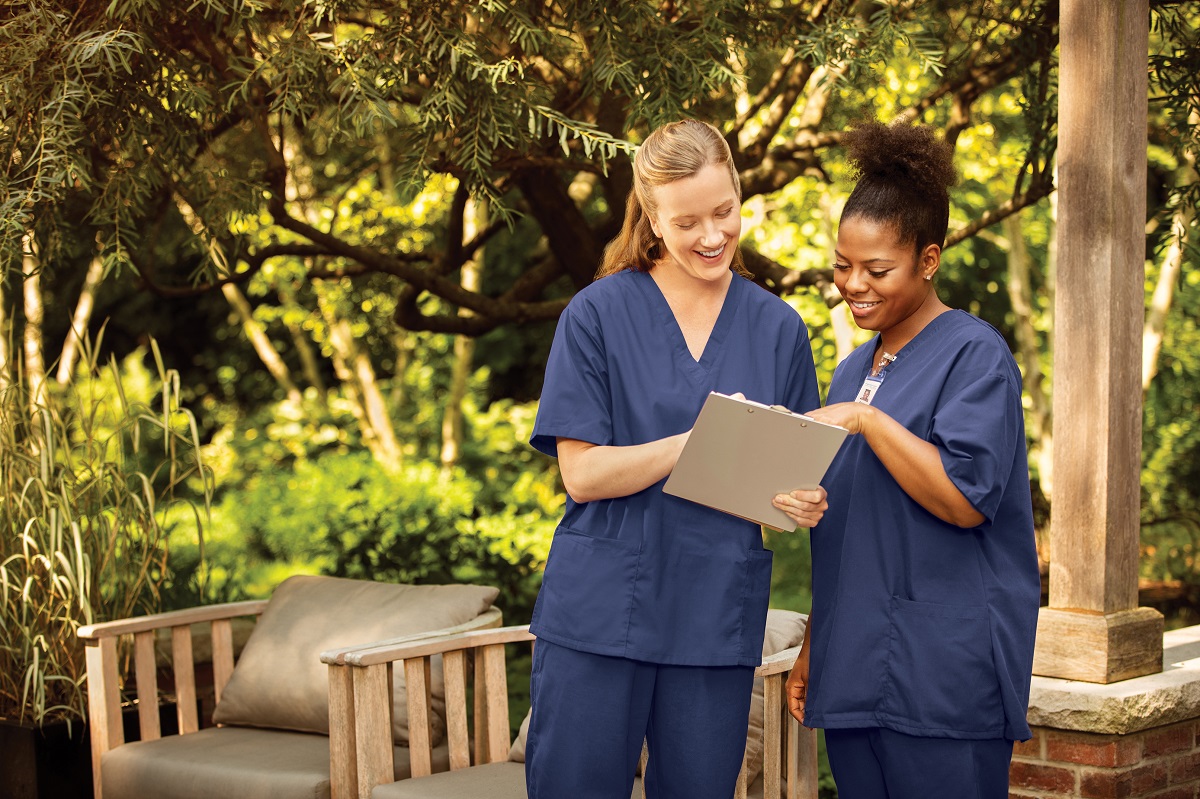 "Anique's passion for lending a helping hand makes her an incredible addition to the BrightStar Care family," said Shelly Sun, CEO and founder of BrightStar Care.
Learn more about Anique and her new Florida BrightStar Care location here.
Vaccine Distribution
As the rollout of the long-awaited COVID-19 vaccine began, Vice President of Brightstar Care of Naples and Fort Myers Susan Nimnuan was eager to begin getting in-home and homebound patients vaccinated. Her hopes started to come to life last month, when patients Edwin and Isabel Olivieri received their first dose, along with their daughter and caregiver Linda and her uncle. Edwin and Isabel's other daughter has cancer, making the vaccine an exciting leap forward to getting to see her again after months of separation.
Photo source: ABC-7.com
"It was a very pleasant surprise to know that we were able to get this service right in our own home," Edwin said.
"Now we can get together with her, we can see her, we can hug her," Isabel said. "We need that hug that we always had every day you know?"
"It's just about giving back to our seniors. I wish I would've had more time with my grandparents so maybe this can help someone else have that opportunity," said Susan Nimnuan.
Learn more about the vaccine rollout at BrightStar Care here.
A Race like No Other
One important aspect to note about COVID vaccines is that they expire. Between its substantial demand and limited appointment slots, there have been stories all over the news about what happens when doses expire. On February 26th, we received word that we now had access to 500 doses of the Moderna vaccine- all of which expired in two and a half days.
Leesburg, Virginia-based BrightStar Care franchisee Dan Price, Managing Director Justin Conrad, Client Relations Manager Kerry Stagman, and a group of our BrightStar care nurses, teamed up with Lansdowne Woods condo community's staff and volunteers to distribute these hundreds of vaccines prior to their expiration date.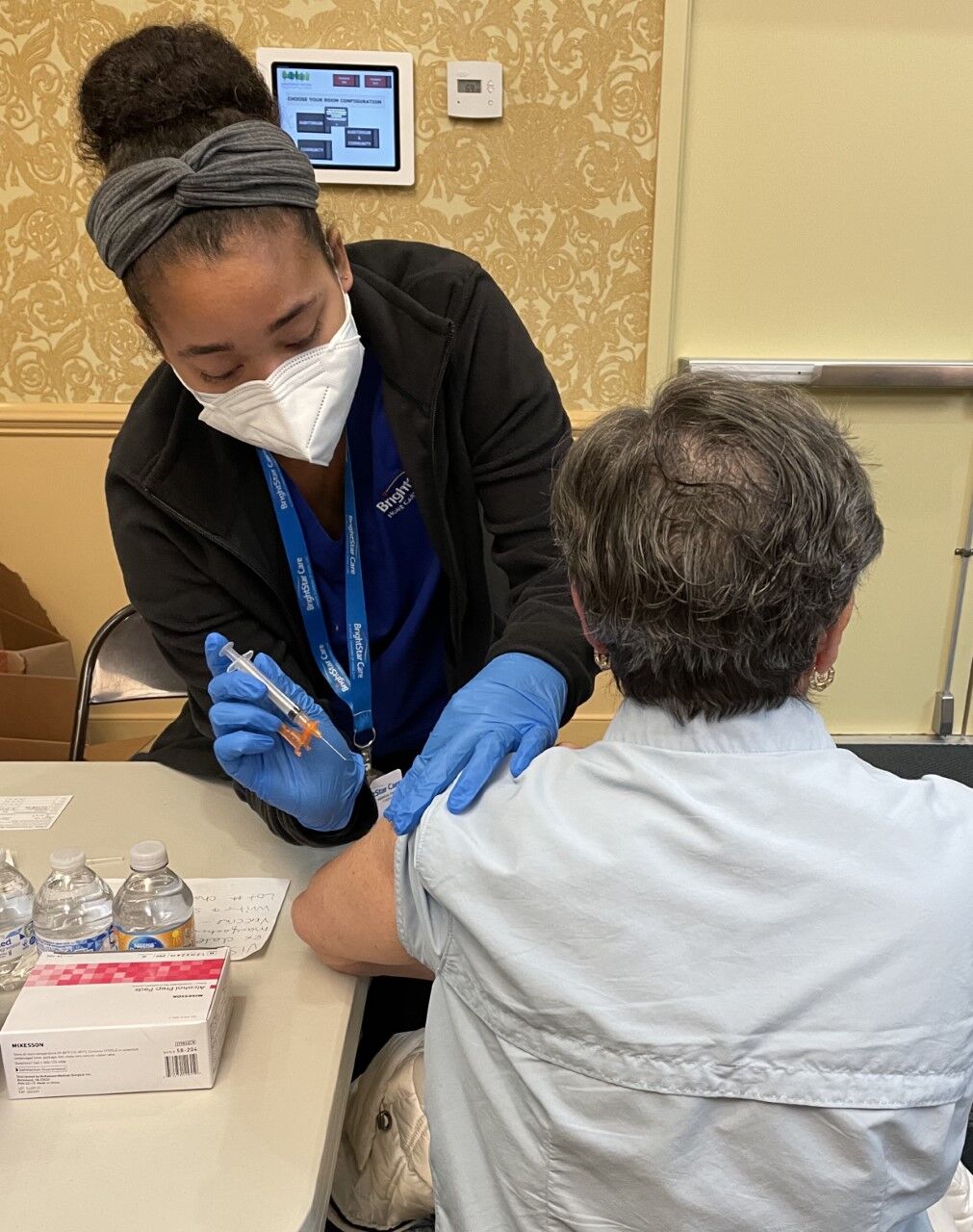 Photo source: Loudoun Times-Mirror
Together, we were able to provide much-needed aid to hundreds of seniors in need, like Betty Raffel, who had been trying to secure a vaccine appointment for months.
"I really feel like the hand of God was there, and no one can tell me anything different," she said.
Click here to read more about this story and the race to vaccinate!
Full Speed Ahead
So far, 2021 has been a year of growth, milestones, and most of all, hope. We can't wait to see what the rest of the year brings for our home health care franchise, our dedicated franchisees, and their families!
Looking for a meaningful organization to grow with? Click here to learn more about becoming a BrightStar Care franchisee.