BrightStar Care® franchisees are able to face uncertain times with confidence. We've been at the forefront of the healthcare industry for the last 20 years, throughout some truly unprecedentedly turbulent times. Our franchisees have served as a salve to many communities throughout the United States.
These are just three of the many reasons BrightStar Care franchisees have proven time and time again to be resilient in the face of recession.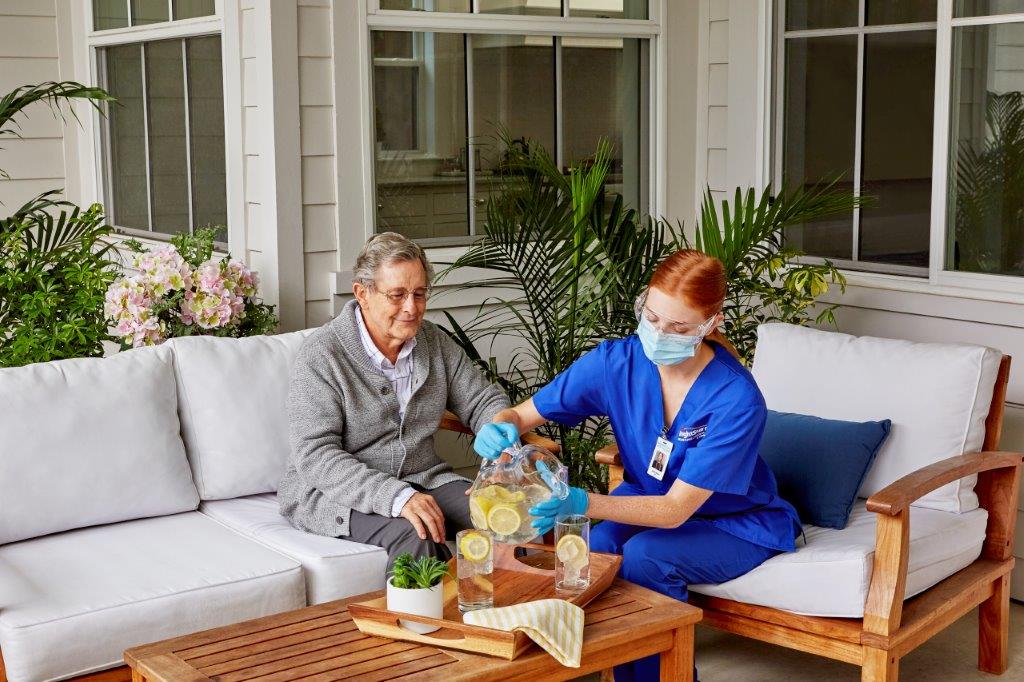 1. There will always be a necessity for home health care.
Home healthcare is one of the few industries that remain strong regardless of the state of the economy. No matter what else is happening in the world, people will always need access to medical attention from the comfort of home — maybe now more than ever, as the pandemic continues to evolve and affect our most vulnerable. Our franchisees are leading the way on providing the highest quality care right from the comfort of where our clients are safest.
In fact, the demand for home health care is growing. The youngest baby boomers will soon be seniors, and the US Census Bureau has projected that 28.6 million people will be 75 years or older by 2025. This generation of seniors is uniquely positioned to require the kind of service only BrightStar Care franchisees can deliver: they will live longer lives and are less likely to live with their children as they age. No other franchise offers the same quality of care or combination of services that allow seniors to receive care where they're most comfortable.
2. Our five revenue streams have contributed to BrightStar Care franchisees' success throughout the pandemic.
BrightStar Care franchisees have five revenue streams to help their business grow, which are as follows:
Companion Care
Personal Care
Home Health Care
National Accounts
Medical Staffing
Each of these forms of revenue is essential to what makes our home health care franchise distinct. Any client, whether a family in need of professional assistance or one of our National Accounts, comes to us because of the fully integrated nature of our high-quality services.
While our five revenue streams perpetually attract new business to franchisees, these diverse forms of income create a safety net of financial possibility. In short, no matter what turns the pandemic takes, franchisees can always address their clients' needs.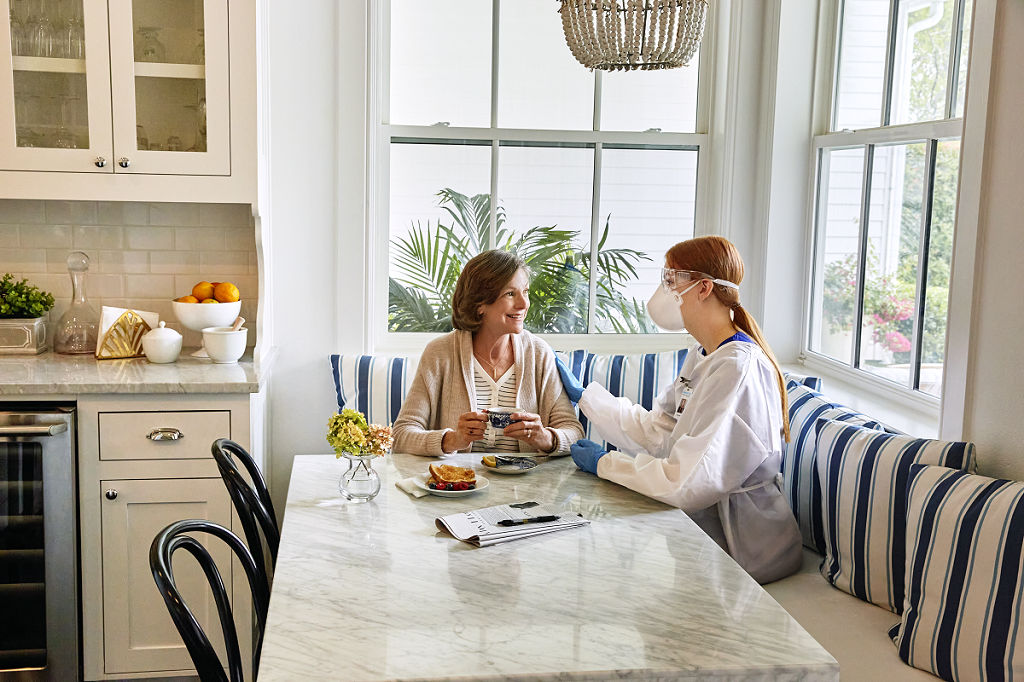 3. The numbers don't lie: we save our clients money.
It's important to us that when we say we give our clients the better deal out of any other home health care agency, we're backing that up with real numbers. This past winter, we published the results of a study conducted by a leading health care analytics firm, Avalere Health, to determine client outcomes and cost benefits.
Their study found that BrightStar Care saves clients $29,902 on average, which indicates that our services fundamentally save our clients from having to resort to much more expensive and extreme medical intervention. The intervention BrightStar Care franchisees offer comes in the form of medication management, physical therapy, education on wound care and more. Our expert health care assistance makes it possible for clients to continue living and healing in a comfortable environment.
As Shelly Sun, the founder and CEO of BrightStar Care has said, "The results suggest that personal care can make a difference in outcomes and help reduce the costs of care for numerous health conditions."
Our Home Health Care Franchise is the Obvious Choice
2022 is the year to invest in a BrightStar Care franchise. Every year, more and more people need high-quality health care to address chronic health conditions, aging seniors and long-term recovery. Our franchisees are best equipped with the support of a company that has decades of experience and the accolades and awards to back it up.
Want to own a business that will stand the test of time? Contact us today to learn more about investing in your own BrightStar Care franchise.