As the labor shortage continues to affect businesses nationwide, companies are focused on recruiting, training and retaining employees like never before. Luckily, BrightStar Care® owners have the benefit of being part of a franchise with 360-degree support in these areas and more.
From the moment a new franchisee signs their agreement, the BrightStar Care Start Team gets to work on helping them with everything they'll need to own and operate a home health franchise successfully. Because of this, franchisees become experts on staffing their businesses, and they have plenty of insightful tips to share.
Find Creative Recruiting Tactics
First and foremost, think about all the different ways there are to recruit these days. You have online platforms like Indeed, in-person and virtual job fairs, employee referrals and more. Get creative with how you reach new talent and don't just rely on one tactic.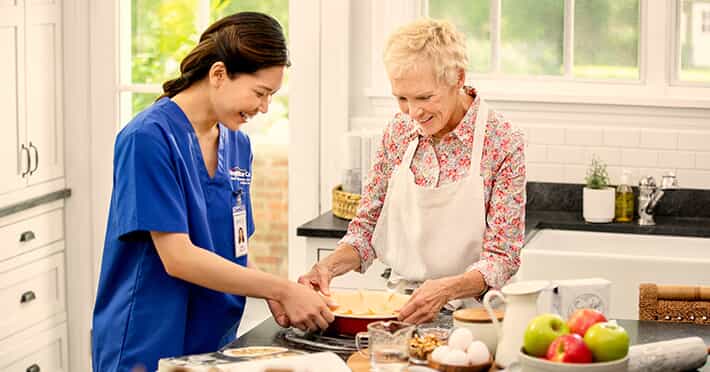 For instance, print some flyers and hang them on public bulletin boards like those in libraries or on college campuses. The BrightStar Care team even helped Georgia-based franchisees Beth and David Rudder recruit by offering referral bonuses to their current employees and scholarships to certified nursing assistant (CNA) schools.
Seek Out Passionate People for Your Home Health Care Franchise
During the pandemic, nurses have been in higher demand than ever, but that doesn't mean you want to hire just anyone for your team. As Ohio-based franchisee Pat Luers explained, "If they have the right heart and want to take care of other people, that is what we're interested in."
You can tell a lot about a candidate from the first interview alone. They should be reliable, dependable, and most importantly, just as passionate as each of our franchisees.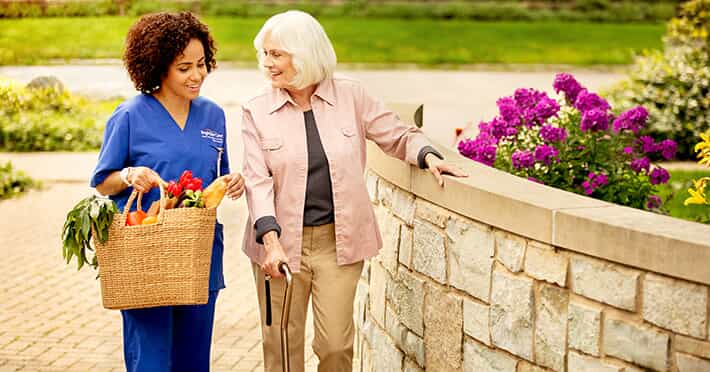 One thing that sets BrightStar Care apart from other home health franchises is our Joint Commission Accreditation. Providing quality care is what BrightStar Care is all about, and everyone you hire should display a true passion for helping clients and their families, which we refer to as BrightStar Care® - A Higher Standard™.
High-quality nurses not only have the right skill set, but also the right attitude. Someone who is sociable will make clients and their families feel at ease. As anyone who's had to be cared for or has had a family member in need of care can attest, there is something so comforting about seeing a kind-hearted, friendly face during difficult times.
Keep Your Nurses Happy and Motivated
Of course, it's not just about finding nurses; it's also about retaining them. There is so much more that goes into a job than the pay and benefits. While these things are important, the labor shortage has shed light on something equally as important: your company's culture.
Put simply, employees want to feel valued. As nurses, getting to make a positive impact on others each day is rewarding in itself, but it's up to you to keep them satisfied with things like work-life balance and recognition.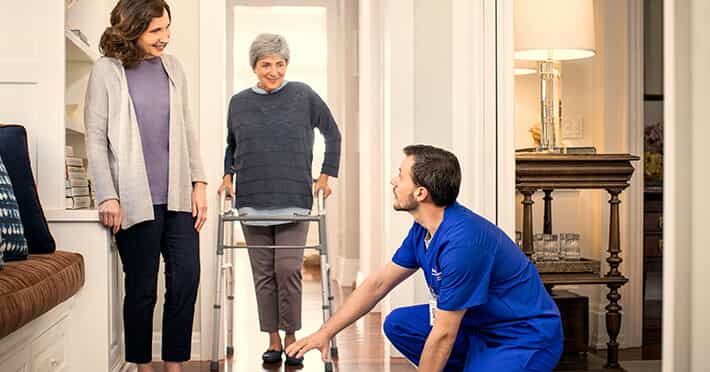 Preventing burnout is a must. BrightStar Care encourages all our franchisees to offer flexible work schedules. Home health nursing staff are dedicated and highly skilled workers that benefit greatly from having more autonomy with their work schedule where possible.
Everyone wants to be acknowledged for their hard work. The BrightStar Care team has helped franchisees implement employee recognition programs, asking clients and other staff members to nominate employees for "Caregiver of the Month," in which winners receive recognition in their newsletter and a gift card.
Get the Support You Need for Your Home Health Business
With our proven business model and multiple revenue streams, BrightStar Care now has over 360 locations nationwide. With ongoing support in areas like operations, marketing and technology, you will have a whole team of passionate experts at your fingertips.
It's no wonder BrightStar Care has been named one of the Top 100 Fastest-Growing Franchises by Franchise Gator, along with receiving recognition from publications like Inc. Magazine and Forbes.
Are you looking to join a resilient franchise with a dedicated Start Team and coach that will provide guidance and support during these uncertain times, as you begin your journey in business ownership? Contact us today to learn more about opening a BrightStar Care in your area.