BrightStar Care Recognized for Upholding High Standards of Home Health Care for Third Consecutive Year
For the third year in a row, The Joint Commission has honored BrightStar Care, a national in-home care and medical staffing franchise, with the prestigious Enterprise Champion for Quality Award. BrightStar Care is the only national home care franchise to receive this distinction every year since the award's inception. BrightStar Care recently conducted a third-party research study that shows that women aged 45-64 identify trust and high standards as two of the most important attributes they look for when selecting a professional in-home care service provider for a loved one.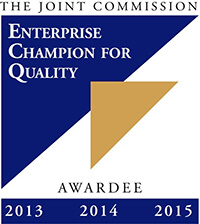 Some healthcare organizations — including hospitals, doctor's offices, nursing homes, and in-home care providers — seek accreditation by The Joint Commission to validate their commitment to and delivery of the highest patient care and safety standards as well as other important elements such as staff credentialing and competency testing. When an organization earns Joint Commission Accreditation, it receives the Gold Seal of Approval that is a public symbol of the organization's commitment to the highest standards in healthcare. Each BrightStar Care franchise is required to attain Joint Commission Accreditation.
"This award is a testament of the BrightStar Care commitment to ensuring that the franchise brand is consistently associated with the highest quality of client care services available," said Margherita Labson, Executive Director of the Joint Commission's Home Care Accreditation program. "BrightStar Care alone holds this unique recognition in the growing market of health care franchisors. It's a tremendous accomplishment to be awarded the Enterprise Champion for Quality Award by The Joint Commission for the third consecutive year."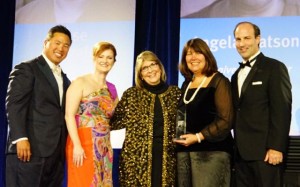 The Enterprise Champion for Quality Award carries unique eligibility requirements that validate an organization's ability to operationalize its commitment to the highest standards of quality care, client safety and organizational excellence by following Joint Commission requirements. In order to receive the award, a franchisor must require every franchise location to attain Joint Commission Accreditation and at the time of application for the award, 95 percent or greater of eligible franchise locations must be fully accredited by the Joint Commission and in good standing.
"To receive an award such as the Enterprise Champion for Quality three consecutive years in a row is not only unprecedented since no other in-home health care system has ever done it, but it also speaks to our growing franchise network that continues to follow the highest standards of care possible," said Sharon Roth Maguire, MS, RN, GNP-BC, Chief Clinical Quality Officer of BrightStar Care. "This recognition sets us apart from other in-home care providers and positions BrightStar Care as a provider of choice for individuals and health systems who seek care partners whose priority is providing a higher standard of care." Family caregivers and health system partners who are looking into BrightStar Care can trust that they will be receiving care from the absolute best in the industry.
To meet the strict requirements of The Joint Commission and to ensure continuity of care across its 300 franchise locations, BrightStar Care agencies follow standards designed around Joint Commission requirements such as ensuring adherence to National Patient Safety Goals. The BrightStar Care Franchise Support Center also provides seminars, mock evaluations, conference calls and additional resources to franchise owners throughout the year to help them remain compliant with the standards.
Watch the video of Margherita Labson presenting the 2014 Enterprise Champion for Quality Award to BrightStar Care during the home care franchise's annual owner's conference:
BrightStar Care began franchising in 2005 and since then has grown to a $300 million company, recently experiencing a groundbreaking first quarter, highlighted by 10 new franchise agreements and three location transfers within the U.S., fulfilling the increasing consumer demand for a higher standard of in-home care. In addition to continued domestic expansion, the company is looking to build a worldwide brand presence with a focus to expand into new and emerging international markets such as Australia, New Zealand, Canada, Japan, and Western Europe.