Healthcare Franchise Owners: Meet Matt and Kristine Hayes
Author: BrightStar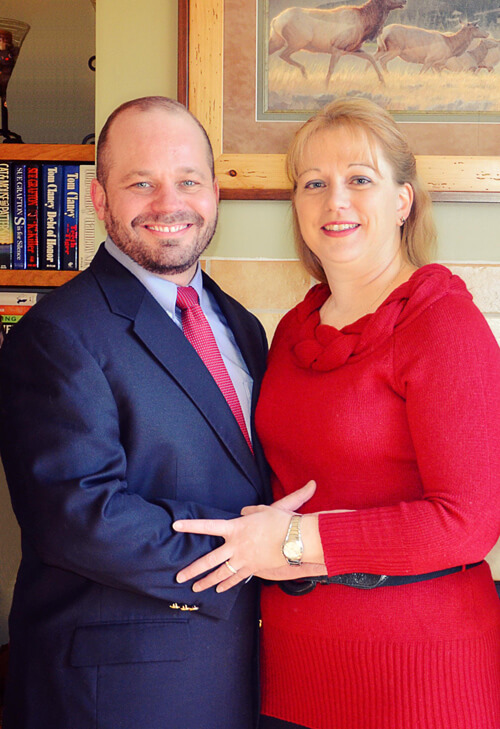 Matt and Kristine Hayes, owners of BrightStar Care of Mid-Missouri served in the U.S. Navy for six years from 1993-1999 together as Hospital Corpsman. Among the couple's many interests in the BrightStar Care model explained below is the fact that they have the opportunity to serve local veterans through a partnership with the Veteran Affairs Health System.
"As veterans and business owners, we feel extremely honored to be able to give back to those who sacrificed so much," said Matt Hayes. "We chose BrightStar Care because of the brand's absolute commitment to providing the highest standard of care for veterans who faithfully served our country and the stability of a proven franchise model."
Recent recipients of the company's 2015 Rookie of the Year and Customer Satisfaction Awards, the Hayeses point to two main reasons why they have become successful BrightStar Care franchisees. The first being their clinical, sales, and marketing backgrounds, which enable the couple to work with clients in a client-focused, high standard home care business. They credit their military backgrounds, too, with equipping them with the tools and bearing to be successful in a healthcare franchise business model.
"As long as you're putting out quality work, paying attention to detail, and focusing on the mission at hand, you are going to succeed," said Matt.
Prior to joining the BrightStar Care system, Matthew Hayes was at a professional conference learning about the Affordable Care Act and its impact on the healthcare Industry. He realized that one of the "winners" with all the law's changes was home care and home health. When Hayes returned home, he asked his wife Kristine about looking into home care franchises. Interestingly enough Kristine had just watched the Undercover Boss episode for BrightStar Care, so the couple started looking into it. The Hayeses evaluated about six other home care franchises, and, in Matt's opinion, "none had the breadth of business or standards and did not hold the same opportunity," so they pursued BrightStar Care.
"It means a lot to be a part of something that is this meaningful," Kristine says. "Working with local families and hearing the stories of their loved ones shows how many amazing life histories are out there that we would not otherwise know if it were not for this experience."
Furthermore, the BrightStar Care business model provides the foundation for franchisees to succeed.
"I can be creative, but I have my limitations," said Matt. "BrightStar Care helps with expertly developed and innovative programs that are ahead of even hospitals in our area. We also even get referrals from competitors in the area when their client cases become too complex, which I believe speaks a lot about BrightStar Care's model."
The Hayeses believe they have more opportunity to grow their business and they recognize that to do so will require continued persistence. For example, "We went out of our way to partner with a senior living company that contains over sixteen communities in our area," says Matt. "Our location handles all of their needs for their skilled nursing facility and ALF residents that covers everything from transition care, to memory care to staffing and one-on-one care. While it was our responsibility to create the business plan for the partnership, BrightStar Care healthcare franchise support team was a huge supporter in the process."