Why This BrightStar Care Owner Will Renew His Home Healthcare Franchise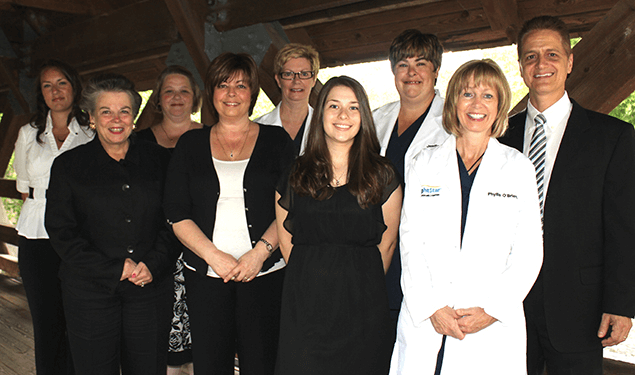 Q&A with Chicago-area BrightStar Care home healthcare franchise owner Jim Guzdziol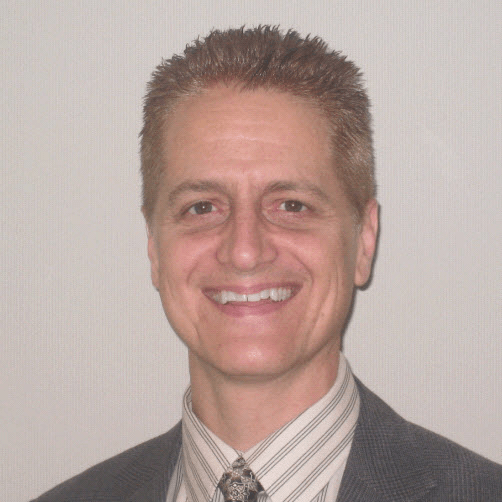 Tired of the corporate world, Jim Guzdziol of Chicago left his job as a VP of Merchandising at one of the nation's largest retailers and, in a giant leap of faith, used half of his 401(k) to buy a BrightStar Care home healthcare franchise. His business's rapid growth so exceeded his expectations that Guzdziol used the rest of his 401(k) to purchase a second franchise.
Below, Guzdziol shares his personal experiences caring for his aging in-laws and how BrightStar Care's core value system aligns perfectly with his own.
How long have you have been a BrightStar Care franchisee?
It's been seven and a half years. I've got two territories, Naperville and Oak Brook in DuPage County, in the western suburbs of Chicago.
What were you doing before BrightStar Care?
My career has been mostly in retail. I was VP of Merchandising for a few different companies that specialized in retailing luxury home goods, usually around redecorating and remodeling, that type of product. The last large one was The Great Indoors, which was a division of Sears Roebuck and Company.
What made you decide that you wanted to leave that behind and become a BrightStar Care franchisee?
Well, it was really the crash of the marketplace of 2008 that changed everything. The luxury home goods market was going to be severely affected for quite a long time. I was looking for a change anyway, just based on what had happened at Sears in the change of investors and ownership of the company.
I was looking for a new start and my wife was going through the journey of home care with her parents, so that kind of led me in this direction. I started to research the industry further and saw there was going to be a great need with the Baby Boomers maturing into the next phase of life. I started to get really serious about it and saw a lot of good write-ups and things about BrightStar Care. Then I talked to some of the franchisees in the Chicago area and liked what I was hearing. I saw that even in a crowded industry BrightStar Care had a differentiated model, so I jumped on board.
What was it that made BrightStar Care different from the others?
The nursing aspect of the business. Most of the competitors, at least as far as the home healthcare franchise competitors were concerned, they mostly focused on what we refer to here in Illinois as home services, which are mostly unskilled types of services in the home. Unskilled means more of a homemaker type of thing, where somebody comes in and assists with just keeping the house going. BrightStar Care's model includes skilled home services, the nursing aspect of it. We are focused more on personal care services and hiring certified nurse assistants all the way through nursing, which would basically be skilled service in the home.
So having actual Registered Nurses is an important aspect of the BrightStar Care model?
Yes. Taking it further, we use a nurse to manage every case, even though it isn't required from a state licensing standpoint. When you look at it relative to the competition, using a registered nurse to actually manage every case is also a differentiator. Then, there's the staffing part of the business, which all the franchise model competitors don't include. Where that comes into play is building relationships in the area healthcare facilities, the assisted living facilities, the independent living and skilled-nursing facilities. Building relationships with them to do staffing also leads to referrals for our home care side and vice-versa. It's another way to grow the business.
What about this kind of work do you find fulfilling?
For me, being in retail my whole life, you're basically enticing people to spend more money on their home or spend more money with their credit cards. Here we're helping families, usually at a very difficult time in their lives. When people are stressed and don't know where to turn or need additional help for a variety of different reasons, whether they're geographically unable to do it or just unable due to other commitments, we're able to jump in and help them.
You make a real impact on people's lives that way, that's serious stuff.
Our nurses are really compassionate. That's what it really comes down to. We build a team of people who are compassionate and love what they do. Whether it's our field employees or our nurse case managers who are managing those people, that's where you really see the difference you're making in people's lives.
Do you have any fond memories of particular clients where you feel you made a real impact?
Well, there have been many, but there is one in particular. One of the things I did was personally go out and open the cases, especially early on, to get to know the families. There was a gentleman who needed some help in making follow-up doctor appointments. This poor guy didn't seem to know which way was up. He was in a very vulnerable position and could easily have been taken advantage of. He had hardly any food in his refrigerator and the place was just a mess.
I could just tell that he really needed a lot more help than he was getting from his previous home care agency. As it turned out when my nurse got in there to really dig deeper, he was being taken advantage of by his son, who was addicted to drugs. The son was taking all of his money and leaving him in a real mess, just un-cared for and without food. We rallied around this guy, got in touch with the county senior services department and helped him get placed in a facility. In the meantime, we took care of him until we finally tracked down his daughter, who lived in California. My nurses went out and got the local food pantry to bring him some food, because it didn't seem like he had a whole lot of money. All in all, it was a good story. I don't know where he would have been otherwise.
When you strip everything right down to the basics, what would you say is the genius of the BrightStar Care brand?
First of all, what they bring to the table is the positioning of the brand as a premium healthcare provider and accomplishing that through the nurse case management. They give you the tools to be able to recruit great people. Here in Chicago, when I started my franchise in 2009, we already had some market awareness because of other BrightStar Care franchises around me. We didn't have to start from scratch. If I had tried to do this on my own without the ability, positioning and marketing of the brand, it would have been a huge undertaking. Then there are the systems and everything that goes along with it, like being able to operate the business remotely from anywhere 24/7. Being web-based, at that time eight or nine years ago, was unique relative to the competitors that I had looked at. BrightStar Care was ahead of the game with respect to those systems.
Have they checked up with keeping the systems updated and improved as the years went on?
Oh yeah, constantly. We've been parts of pilot programs here and recently have been part of one for mobile systems. They're really forging ahead as a leader, trying to take us to a paperless environment where everything can be done electronically. Clocking in, clocking out, etc. The next phase is mobile or electronic care notes that are all done remotely. So again, as it relates to the home care industry, we're a leader.
What other day-to-day support do you get from corporate?
We have a regional support person who is very responsive and handles whatever things come up where we just need some resources. There's Bright Connect, which is a franchisee intranet with a tremendous amount of information. There's tons of information out there, probably more than you could digest.
There are all kinds of tools for us, whether it's marketing, clinical, how to get Joint Commission accreditation, how to maintain our accreditation or anything else. There's a 24/7 help desk as well for little things that come up, like IT support, systems support or things like that. Then there's a dialogue between the franchisor and the franchisee, kind of a quarterly town hall meeting. There's the Franchise Advisory Council. They help make sure that they're listening to the concerns of the franchisees and staying abreast of what we need when they set their strategic priorities for the year. They're looking for our input to make sure that they're in line with what we need to be successful, because if we're not successful, they're not successful.
How important do you think medical industry experience is for somebody looking to start a BrightStar Care franchise?
I don't think it's necessary at all. I mean I had none, but I had a lot of good business experience, which of course is important. I think probably the biggest skillsets needed are overall management skills and the ability to manage people, to build a team of people and a culture that can make your business successful.
How do you feel about the direction of the brand and future prospects?
I'm excited about it. I'll be up for a renewal here in another year and a half or so, and I'm certainly planning to renew. I've built a good business here, one that continues to grow and should continue to grow over the foreseeable future. I'm excited about what's to come.
Want to become a BrightStar Care franchisee?
For information about becoming a home healthcare franchise owner, fill out the form on this page to download a free executive report and start a conversation. BrightStar Care gets hundreds of inquiries a week. To skip to the front of the line, click here to fill out our non-binding franchise application.