BrightStar Care Gives Caregiver Hours to Man with ALS, Job for Son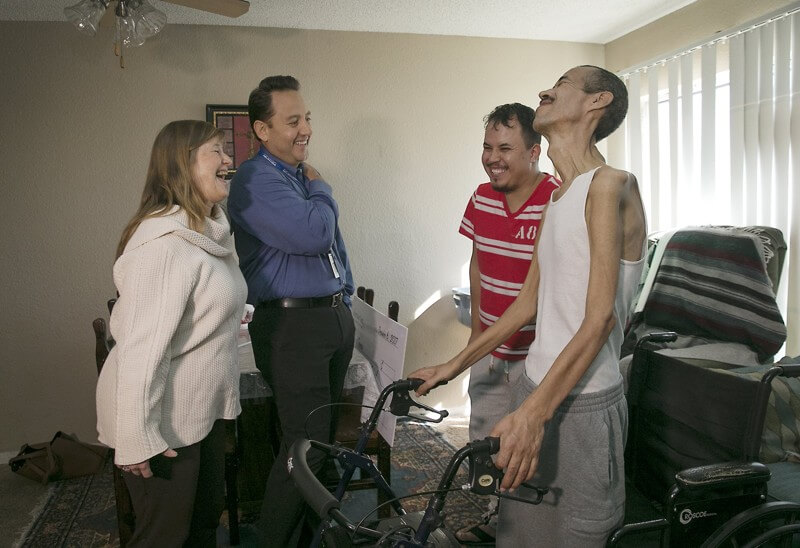 Gael Guadalupe Gracia Garcia had to grow up fast. When he was a teenager, his father, Marcelo Gracia, was diagnosed with amyotrophic lateral sclerosis, also known as ALS or Lou Gehrig's disease.
At 24 years old, Gael Gracia Garcia has been caring for his father on and off for six years. The disease has slowly progressed. Now Marcelo Gracia, 45, is unable to feed or bathe himself, or even stand without a walker. His son has taken on the role of a primary caregiver while working at a local laundromat to keep a roof over their heads.
The father and son are part of the Statesman Season for Caring program, which highlights the needs of 12 local families and helps hundreds of other families served by local nonprofit agencies. They were nominated by Hospice Austin.
Marcelo Gracia's daughter Carmen also helps care for him in the evenings when Gael Gracia Garcia goes to work.
Read original post at: www.statesman.com