BrightStar Care Franchisee Q&A: Suzanne Miller of Wayne, NJ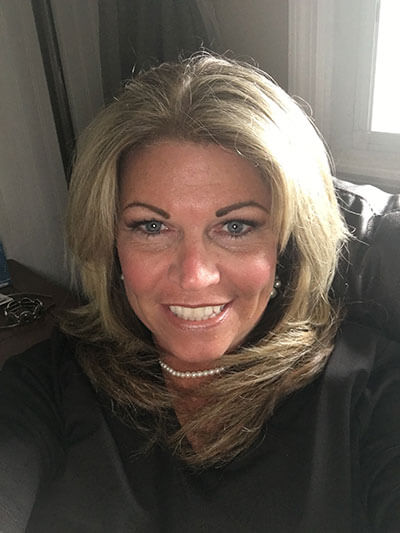 Employee-turned-owner manages two territories of home health franchise in New York City metro area
Before she became an owner, Suzanne Miller learned all about the quality of BrightStar Care's patient-centered care as a branch manager and director of operations with multiple BrightStar Care locations. A little more than a year ago, she decided she wanted to own her own business, and the decision to choose a BrightStar Care home health franchise was easy one. Now, she owns two locations in Wayne, NJ, just outside of New York City, while managing a third territory for the corporate team.
How long have you been with BrightStar Care and how many territories do you cover?
I have two territories and manage a third for BrightStar Care corporate. The territories cover four counties, so they're a pretty substantial size. I have been an owner for just a year, but I was a branch manager and a director of operations with three different offices over the last six years, with a small gap in the middle.
What did you do before BrightStar Care?
I was a regional manager for a retail company. Joining BrightStar Care was kind of a fluke originally. My friend had put me in touch with someone in our town who had just bought a BrightStar Care territory, and my friend thought I would be perfect for the branch manager role. Through my work with BrightStar Care over the years, I eventually decided I had worked for other people for a long time, so maybe it was time to do this for myself.
What do you like about being an owner compared to your other roles with BrightStar Care?
I like the flexibility and the good feeling it gives me that I am providing not only great care for people in need, but jobs for really good people who need them. I'm passionate about care for the clients and providing good jobs in the community.
Has your typical day changed much since you became an owner?
I was a pretty hands-on branch manager and director of operations so I did a lot of the same things I do now. It is a little bit different when you own the franchise, because the stress and pressure is all on you. It is a 24/7 business, so we never fully sit back.
What is it about BrightStar Care that stands out to clients over other home health companies?
Our approach involves client-centered care and 24/7 RN oversight. All of our employees are truly our employees; we don't use registries like a lot of other agencies do. They are all our employees and are licensed, bonded and insured.
We also take a very personal approach in working with our clients. I think people like knowing that they can reach me or any one of the staff here at any time.
What are some of the ways that the corporate team supports you?
I have to say that they are fabulous. Over the last year, I have come to understand just how much support is out there for us. I always leaned on the support team when I was in my other roles, and BrightStar Care offers a lot of training and support for owners. There's ongoing, weekly support for the first six months and then regular support after that. We have sales support, operations support and nursing support.
They have plans all laid out to help you succeed. I think I am one of the people who really followed their plan and my business is showing that. I think that BrightStar Care is pretty unique in how much support they give us. It has been crucial to my business.
This is the type of business that makes a huge impact on the clients' lives. Are there any clients who really stand out or particular stories that you can think of?
The very first client that I had as an owner passed away three weeks ago. Not only did we get a lot of feedback from her family about how wonderful the aides were and how much the family loved everything that we did, but at her funeral, her son asked the three aides to please stand up. In front of everyone in the room, he talked about how they made such a difference in the last year of his mother's life and how the family would not have been able to handle it without us. He thanked them right in the middle of the funeral. That says a lot about what we do. It makes me cry.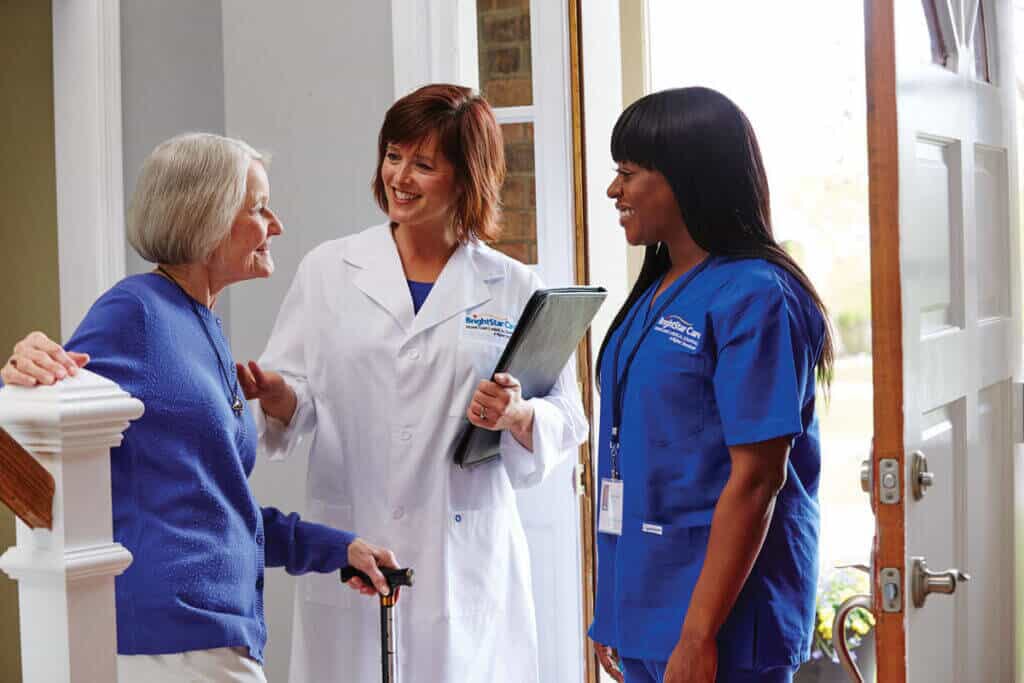 How did you manage the learning curve coming from retail into the home health industry?
It was not difficult at all. I think part of the passion that I have for this business comes from my own personal experience.
I'm one of six children, and my father died of pancreatic cancer at 62 and my mom had bladder cancer the year after that. Prior to that, my two sisters had breast cancer at 30 and 32 years old and one had it again at 40. In my immediate family, we had five major cancers. Through that I became very familiar with the medical world.
I think I realized pretty early on that my place in all of this was to learn how important good care is and how bad poor care can be. Jumping into this world with my own personal experience made me better at what I do because I know what the quality of care means to a family. I wanted to provide good care.
What does your typical day look like?
It changes every single day. There is no such thing as typical in this business. I spend a good amount of my time in the office with billing, payroll and the management side, but I also spend time in the living room with families deciding on care for a loved one. I have my hands in the hiring, training and onboarding. I have a great staff, and I make myself available to them at all times.
Have you been able to meet your business goals over this first year?
I exceeded my own business goals and BrightStar Care's goals for me over this first year. I plan to continue that. It has been pretty awesome. I started out pretty strongly and I finished my first year exponentially higher than anticipated.
I think year two tends to be the toughest, and one of the things that BrightStar Care does really well is warn you of that ahead of time. BrightStar Care made sure that we prepared financially and have enough money to manage our cash flow for the first couple of years. I am really excited about where we are headed. I feel really confident and comfortable that my business will continue to grow. BrightStar Care is always looking to see what is coming up so we can be ahead of the curve.
Want to become a BrightStar Care franchisee?
For information about becoming a franchisee, fill out a form to download our free executive report. BrightStar Care gets hundreds of inquiries a week. To skip to the front of the line, click here to fill out our non-binding franchise application.