Home Health Care Eases Pressure on the Sandwich Generation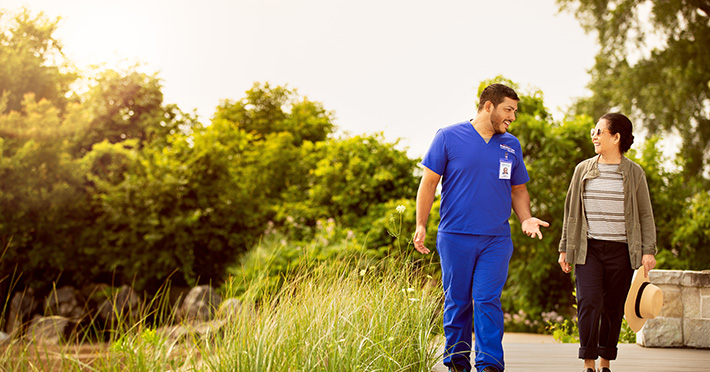 The "Sandwich Generation" is a term coined by social worker Dorothy Miller in 1981 to describe people who care for both their children and their aging parents – "sandwiched" between the two generations and taking care of everyone's needs at once.
Today, people are living longer. Women, on average, wait longer to have children, and the Baby Boomers are hitting retirement. These factors mean that the Sandwich Generation is growing, and it will probably continue to grow.
According to a 2013 study by Pew Research Center, 47 percent of middle-aged adults have a parent older than 65 and are raising a child or supporting an adult child. Furthermore, the percentage of middle-aged people supporting an adult child has increased six percent since 2005. As a result, more adults are feeling the financial, emotional, and scheduling pressures of supporting children and aging family members at the same time.
These pressures are driving the demand for quality home healthcare services. A 2017 study by Lincoln Financial Group indicates that only 35 percent of people would quit their jobs or work fewer hours into order to provide care for a loved one, and just 35 percent would pay for a care facility. Home healthcare provides an affordable alternative for caretakers who can't quit their jobs, want to continue working or can't meet the cost of a live-in facility.
The Importance of Planning and Communication
When journalist Carol Abaya found herself suddenly caring for her aging parents, she was overwhelmed. She wrote and spoke extensively about her experience and, in the process, became a de facto spokesperson for the Sandwich Generation.
Abaya noticed that much of the stress her fellow caretakers experienced seemed to be caused by insufficient communication and planning. In a 1999 New York Times interview, she outlined her most important pieces of advice for the Sandwich Generation:
Empower: Abaya encouraged children to empower their aging parents to retain the independence they desire, instead of "moving into a parent's life like a bull in a China shop."
Control: Abaya urged caretakers to make decisions with the parent and not for the parent.
Work: Abaya warned that women especially threaten their financial stability when they quit work to care for an aging parent.
Get help: Abaya advised caretakers to seek help from outside sources, reminding them, "You don't have to do everything yourself."
Too often, members of the Sandwich Generation don't get the support they need, and their emotional health suffers. They put self care and personal priorities on the back burner when a parent needs care. Abaya stresses the importance of seeking help and maintaining what she calls your "I self" when caring for family members. Thoughtful planning and open communication about the needs of both parents and children will help reduce stress down the line.
How Home Healthcare Can Help
A qualified home healthcare provider can ease the pressure on caretakers who are spread thin by career, parenting and caretaking obligations.
Half of adults older than 60 say their parents need help with day-to-day tasks, and one-third of this group says they provide most of this help, according to the Pew Research Center. Furthermore, more than one-third of adults with a parent older than 65 say they frequently provide emotional support to their aging parents, as well. A home healthcare plan can enable caretakers to shift their focus back to their relationship with their parents, instead of their parents' daily healthcare needs.
A home healthcare plan also might be more in line with an aging parent's desires. It's important to give parents a voice in decisions about their care when possible. And while many might want to avoid nursing homes and assisted living facilities, they also do not want feel like their care places a burden on their children.
Of the people Lincoln Financial Group surveyed, 30 percent of people older than 65 do not want their children to be their primary caregivers, but they have not made other plans for their care. For these respondents, home healthcare could be the perfect fit.
Simplifying Care Decisions
As the Sandwich Generation expands and evolves, families across the country are planning, doing research and making decisions about elder care.
Elder care doesn't have to be stressful or fraught. Options like home healthcare offer an affordable alternative that lets aging parents receive excellent care, and busy children manage their many responsibilities. The demand for home healthcare services will continue to rise as more families need to make decisions about elder care.
Home healthcare providers like BrightStar Care offer services from companion care to home safety evaluations to skilled medical care. BrightStar Care franchisees help improve the lives of families by finding the care arrangement that's best for them.
To learn more about this unique home healthcare franchise opportunity download our free franchise overview to learn more.