Best Practices for Operating a BrightStar Care Franchise Pt. I: Hiring Best-in-Class Caregivers and Nurses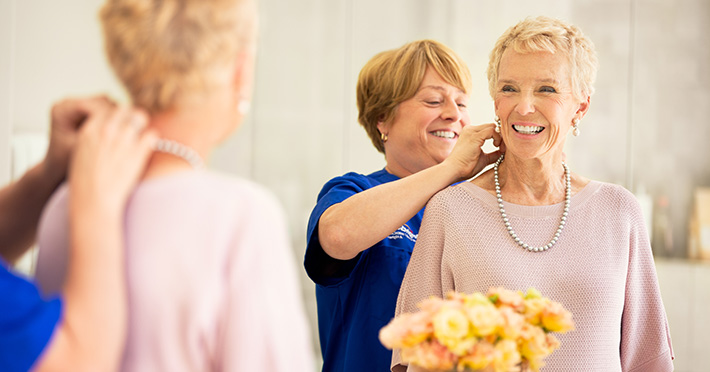 Your business is only as good as your employees – especially in the home health care industry.
A solid team of caregivers and nurses is the foundation of an exceptional agency. Through our partnership with Hireology, a leader in the human capital management industry, BrightStar Care has been able to develop best practices that franchisees can put into action. This article, the first in a series outlining best practices for operating a BrightStar Care franchise, details some tips to effectively recruit top caregiver and nurse talent:
Make Sure You're Looking in the Right Places
The BrightStar Care career site has proven to be a great place to advertise your job openings. In addition, since candidates turn to a variety of resources when researching their next best career move, make sure you're targeting candidates across additional channels. Post your opening on online job boards, industry-specific job boards like MyCNAjobs.com or Nursingjobs.com and social media platforms, including Facebook.
Although there are plenty of different areas online to post, you also shouldn't limit your candidate search to the Internet. Home health care agencies have long turned to four-year nursing schools, certified nursing assistant and home health aide schools, community colleges and employee referrals to source candidates.
Take Final Candidates' Abstract Skills into Account
During the hiring process, some home health care agencies focus only on a candidate's concrete qualifications – education, previous caregiving experience, medical care skills and availability. While these are all important factors to consider, you won't necessarily find the best candidate by vetting them solely on their tangible skills and experience.
Instead, you should focus on these qualifications in addition to a caregiver/nurse's abstract skills – compassion, loyalty, dependability and bedside manner, among others. These intangible attributes are much more difficult to gauge, especially before an in-person interview. Even then, your judgment will rely largely on your gut feeling, as well as the candidate's demeanor.
So, basic concrete qualifications are a good focus during the first round of eliminating candidates, but they shouldn't be the sole factor in your decision to hire a final round candidate. A candidate with phenomenal interpersonal skills and limited experience is often a better caregiver or nurse than a more experienced applicant who lacks compassion.
Be Thorough with Reference and Background Checks
Just as seniors' families put the care of their loved one in the hands of your staff, you're also putting your reputation and business in your employees' hands every day. Although reference and background checks may seem tedious and cumbersome, they're the BrightStar brand standard and one of the most important steps in hiring a strong team of caregivers and nurses. Additionally, reference and background checks are key in ensuring your clients' welfare and safety.
Since caregivers and nurses frequently deal with sensitive information – from medical records to financial information – they need to be trustworthy. They're also entrusted with your clients' personal and important responsibilities, including medication management and property handling. Background checks verify a job seeker's identity, while uncovering any red flags. Although qualified and experienced caregivers and nurses rarely have negative signs come up during a background check, it's always better to be absolutely sure.
Use the BrightStar Care Name to Your Advantage
At BrightStar Care, we provide you with a proven business model, training and framework for success. But, it's up to you to hire the right team to implement these efficient operations, provide high-quality care to patients and ultimately, drive referrals and increase your bottom line.
Fortunately, attracting top candidates to your BrightStar Care franchise shouldn't be too difficult. With more than 330 locations and system-wide sales of more than $400 million, we are one of the most recognized and trusted home health care providers – a brand that top caregivers and nurses will want to align themselves with.
And, with our continuing education initiatives and clinical differentiation, BrightStar Care franchisees remain an employer of choice for the highest-quality candidates.
The caregivers and nurses you hire to staff your home health care agency are a direct reflection on your brand, and they're often the divider that separates average agencies from exceptional ones. Finding top talent for your home care agency is critical to its success, but we'll help you every step of the way.
To learn more about home health care franchise opportunities with BrightStar Care, download our free franchise overview.