BrightStar Care Heads into Second Quarter with Added Momentum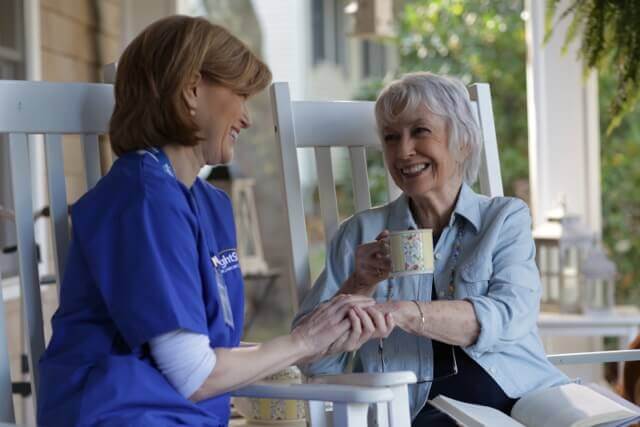 BrightStar Care has enjoyed tremendous growth domestically and abroad during the past several years, becoming the United States' leading in-home care franchise. With a total of 331 locations, our 2018 goal will be to find 36 quality candidates to join our family of franchisees.
Home Healthcare Industry Expansion
The home care industry's overall health means we can only expect further growth in the future. By 2030, the number of Americans over the age of 65 will be roughly 79 million, with an average of 10,000 people reaching this milestone every day, according to AARP. In addition to a rising number of seniors in the United States, aging citizens' preferences to receive in-home care instead of going to nursing homes or other facilities also shows a promising prospect for the industry.
Annually, more than 8 million people receive support from long-term care service, with over half of these people opting for services from home health agencies. The aging population, coupled with seniors' desire to live at home instead of moving to a care facility, indicates a significant potential for growth in the future of the industry.
BrightStar Care's Competitive Advantages
Aside from the market's overall health and expansion potential, BrightStar Care has a number of advantages over our competitors, making us the go-to choice for franchisees and clients alike. Part of our marked success can be attributed to our Joint Commission accreditation. We are the only national home care franchise to receive their Enterprise Champion for Quality award every year since its inception. Not only does this higher standard of care benefit our clients, but it also means our franchise partners can rest assured they're partnering with a reputable and trusted brand.
Other highlights from 2017 included our ranking on some of franchising's most prestigious lists – from our seventh consecutive listing on Entrepreneur's Franchise 500 to our recognition as a Top 100 Fastest Growing Franchise. Strong growth, unit-level economics and technical innovation have all helped us solidify our placement as a top home healthcare franchise in these rankings.
In 2017, we launched a new mobile web platform, piloted paperless client service and increased our marketing support. We also doubled the number of clinical staff due to our growing system so we could ensure continued recognition from the Joint Commission.
Home healthcare franchises are growing at an annual rate of 6.6 percent – more than twice the overall growth of the franchising industry as a whole. Now is the perfect time to enter this booming industry, and ensure your place as not only a successful business owner, but also as someone who makes a meaningful difference in the community every day.
If you're interested in a fulfilling and profitable business opportunity, download BrightStar Care's free franchise overview.