How Starting a Home Health Care Business Impacts Communities Across the U.S.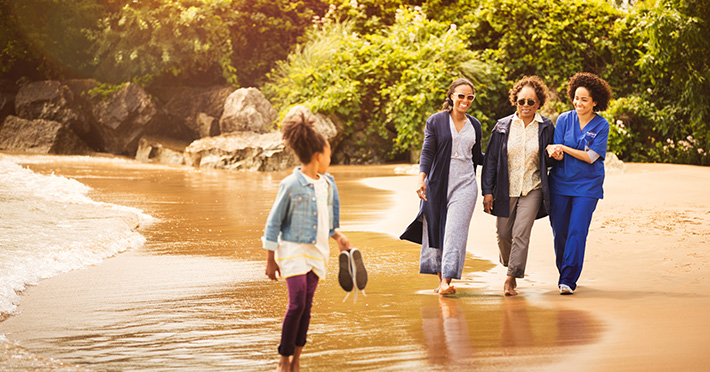 With one of the largest senior populations in history and a record number of older Americans opting to age in place, it's no surprise the home health care industry is growing at a rapid pace. Even with such impressive industry expansion, however, there are still many markets within the United States that remain underserved when it comes to medical care – particularly home health care services.
Among suburban communities, home health care agencies continue to be in comparatively short supply. Metropolitan markets often have a higher volume of home health agencies and services, but seniors in smaller suburban communities have less access to these services.
As a result, there's a strong need for health services in suburban and surrounding communities, and only a few providers currently available in those markets.
These areas signal a great deal of untapped demand for home health care agencies like BrightStar Care. But, more importantly, BrightStar Care franchisees have the opportunity to make a significant positive impact in these communities and their residents by breaking into these markets.
Here are a few ways home health care agencies like BrightStar Care provide communities across the United States with countless benefits – bolstering individuals' health, as well as the broader health of the community:
Bringing Renewed Vitality to Local Economies
The community's overall vitality is inextricably linked with access to quality health care.
The health care industry grew by nearly 4 percent to reach $3.5 trillion in 2017.[1] Beyond offering much-needed services to aging seniors, home health agencies also bring with them dozens of high-quality job opportunities for residents in these communities.
The health care sector is also a major economic contributor and highly sought-out amenity for businesses and individuals looking to move into a community. By starting a home health care agency in suburban areas, entrepreneurs can greatly strengthen local development efforts.
With a wider selection of health services, along with greater access to quality health care, growing communities are in a strong position to attract new groups of people looking to relocate.
Offering a Strong Selection of Services for Smaller Communities
Even more important than the positive economic implications that come with bringing home health care agencies to suburban areas are the positive effects these services can have on community members' individual well-being.
Of more than 1.5 million elder patients released from both urban and rural hospitals, only 12 percent of patients released from hospitals outside of urban areas were discharged to post-acute care, according to a recent study.[2]
[1] https://www.cms.gov/research-statistics-data-and-systems/statistics-trends-and-reports/nationalhealthexpenddata/nhe-fact-sheet.html