BrightStar Care Franchisee Q&A: Jason Lieb of Happy Valley, PA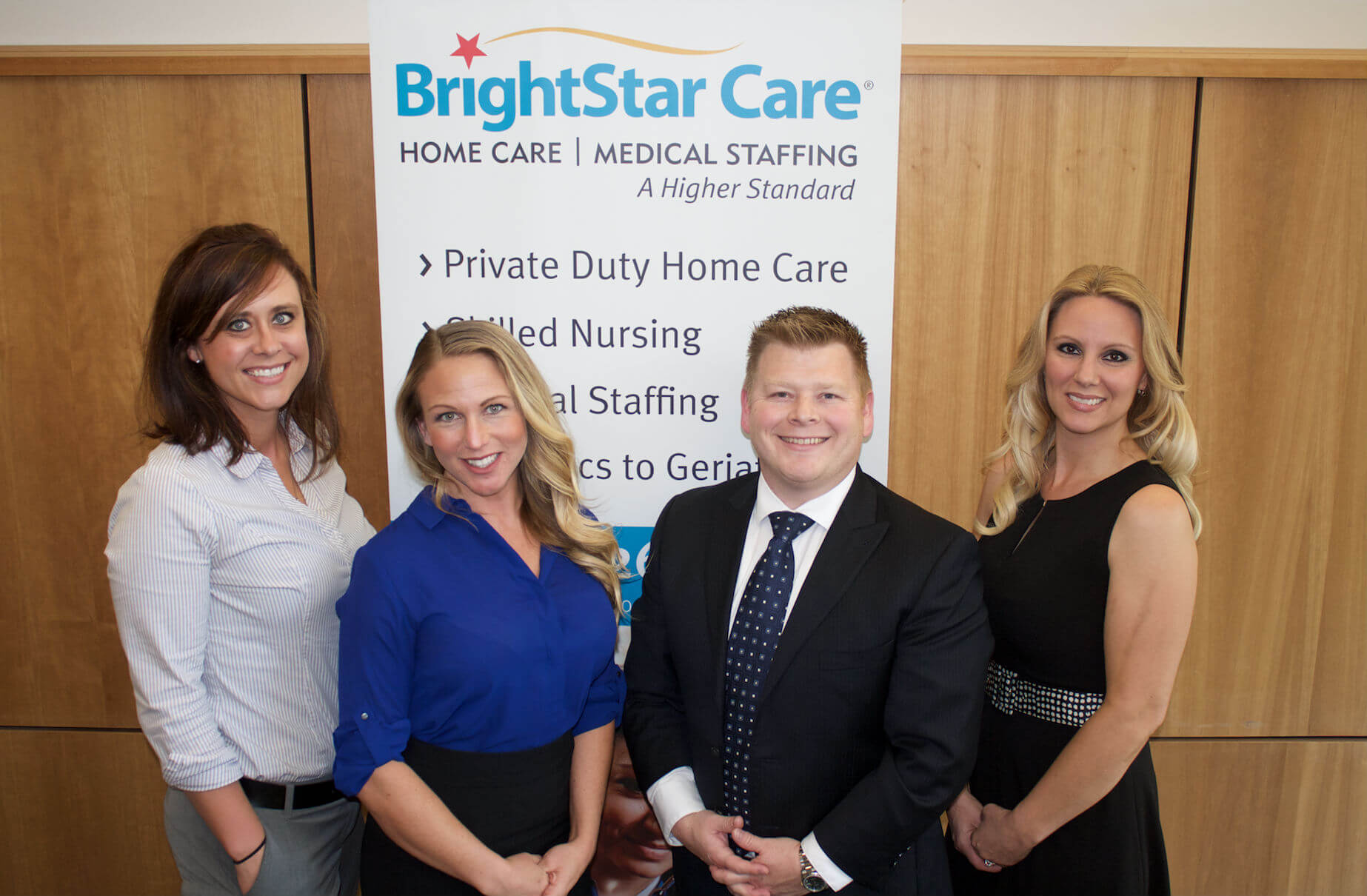 Former hospital administrator opens BrightStar Care franchise to bring quality care to central Pennsylvania homes
As a hospital administrator, Happy Valley, PA, franchisee Jason Lieb saw a need for people in his community to receive hospital-quality care in the comfort of their homes. He looked around at home health care companies and was inspired by BrightStar Care's focus on quality services that encompass the full range of skilled and unskilled care. Jason's BrightStar Care franchise is less than a year old, and it's already made a big impact in the area.
How long have you been a BrightStar Care franchisee?
I bought the franchise in September. Before that, I was a hospital administrator.
What inspired you to purchase your own BrightStar Care franchise?
In central Pennsylvania, I started seeing more and more of a need for hospital-quality care provided in people's homes. There was an emphasis on stabilizing individuals in the hospital quicker and making sure they didn't have to come back once they were discharged. I wanted to be part of the transitional care component of medicine and be that supportive healthcare provider, allowing them to receive services with dignity and allowing them to stay in their home longer. That really appealed to me.
As I looked around trying to find companies that I liked, BrightStar Care really stood out because of their emphasis on Joint Commission accreditation. Coming from the hospital system, the Joint Commission is the gold standard of accreditation. It's a voluntary organization that you sign up for, and they are very strict about quality control measures, quality oversight, patient files and patient safety. I knew that bringing BrightStar Care here would be a great thing for clients, but it's also a great company that caregivers want to work for and are proud to work for.
How have you handled the transition to being a business owner?
The amount of hours I work are about the same, since I was on call 24 hours a day at the hospital, but there is a lot more responsibility when people rely on you for their jobs and their paychecks. You have to make sure you are getting clients in the door and pairing the right employees and the right clients together. They need a good therapeutic relationship so clients are happy with their treatment and are reaching their treatment goals.
From the client's perspective, what stands out about BrightStar Care compared to other home health companies?
We can provide non-medical, non-skilled services and provide skilled care under the same umbrella. Clients would normally have to go through two different companies to get both types of service. Our Director of Nursing, Rebecca Dale, oversees all of our cases, no matter if it is a skilled case or a non-skilled, non-medical companion care case. We add value when our registered nurse goes out there and does a full assessment and plan of care. We have the resources and services available to continue meeting a client's needs as their conditions and needs change.
How has the corporate team at BrightStar Care helped and supported you?
They have been great. This is the first time I have ever owned my own business, so there have been many different things that I had to navigate. They helped guide me along that path and provided me with good template of what to expect so nothing surprised me too much along the way. BrightStar Care encourages new franchisees to talk to other franchise owners about their experiences and the things they have gone through to make sure this is the right fit before you even start up.
Obviously this type of business makes a huge impact on clients' lives. How has your franchise been able to help your clients so far?
For a lot of our clients, their families are spread out throughout the state or even the country. We try to be the central piece that gets the information out to everybody in the family. They have a central point of contact that sees the patient every day and can keep track of how they're responding to various treatments.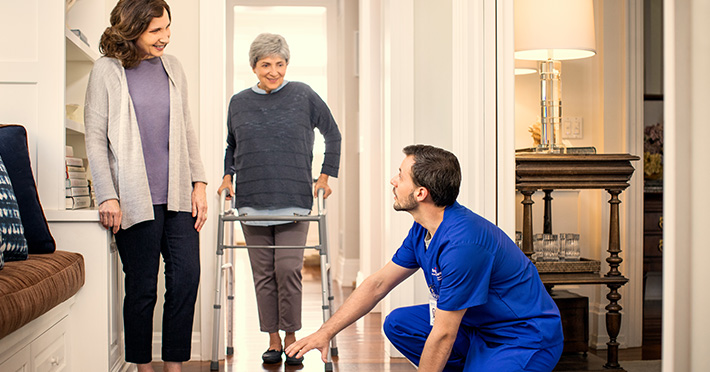 How do you feel about the direction and the growth of BrightStar Care going into the future?
I feel good. They are focused on quality control and quality caregivers. I don't ever get the sense that they are growing for the sake of growing or just trying to expand into every territory that they can. There is a long vetting process for any potential new owners. They are growing in a very purposeful, mindful way.
What does a typical day or a typical week look like for you?
I hired a branch manager right away to be the point of contact for all new inquiries, I have a Director of Nursing and I also have a full-time salesperson. I wear a lot of hats and help support all of them throughout the week.
Typically, Mondays and Tuesdays are based in the office, working on billing, payroll, HR, personnel files and making sure those things and any issues that come up are all taken care of. I also go out and try to work some of the old contacts that I have in the healthcare field to do some sales. We're trying to hire about four to five people per week right now, so I work on that a lot.
We're always trying to sell and market our services. I get sales calls on the weekends from people that are surprised we are even open. Throughout the week, we set up living room visits to meet with new clients.
Knowing what you know now, would you still become a BrightStar Care franchisee?
Yes, I would. Obviously we are right in the thick of things now, but I know that what we are doing every day and every week is really going to pay off. The dominos are going to fall where they need to fall. When I take a step back and look at all the great things that we have accomplished already, it is certainly a rewarding experience.
Want to become a BrightStar Care franchisee?
For information about becoming a franchisee, fill out a form to download our free executive report. BrightStar Care gets hundreds of inquiries a week. To skip to the front of the line, click here to fill out our non-binding franchise application.