Interest in starting a home health care franchise is increasing along with the demand for in-home care as baby boomers reach age 65 and beyond. Every day, 10,000 boomers reach that milestone number. Worldwide they have begun to outnumber younger generations, due in part to the size of their demographic and increased lifespan.
There are several home health care franchises competing to meet growing demand from the generation that prefers to age in place, but they're not all created equal. Here's what to look for in a home health care franchise for your community:
A Concept with Heart and Earning Potential
While your interest in starting a home health care business is primarily to help people in your community transition through the later stages of life, you also need to be profitable. Look for a home health care franchise that allows you to do both.
Demand for companion care, personal care and skilled nursing care is expected to grow for decades as the older American demographic increases every day. But, you don't have to limit yourself to owning a franchise that covers only one of those care types.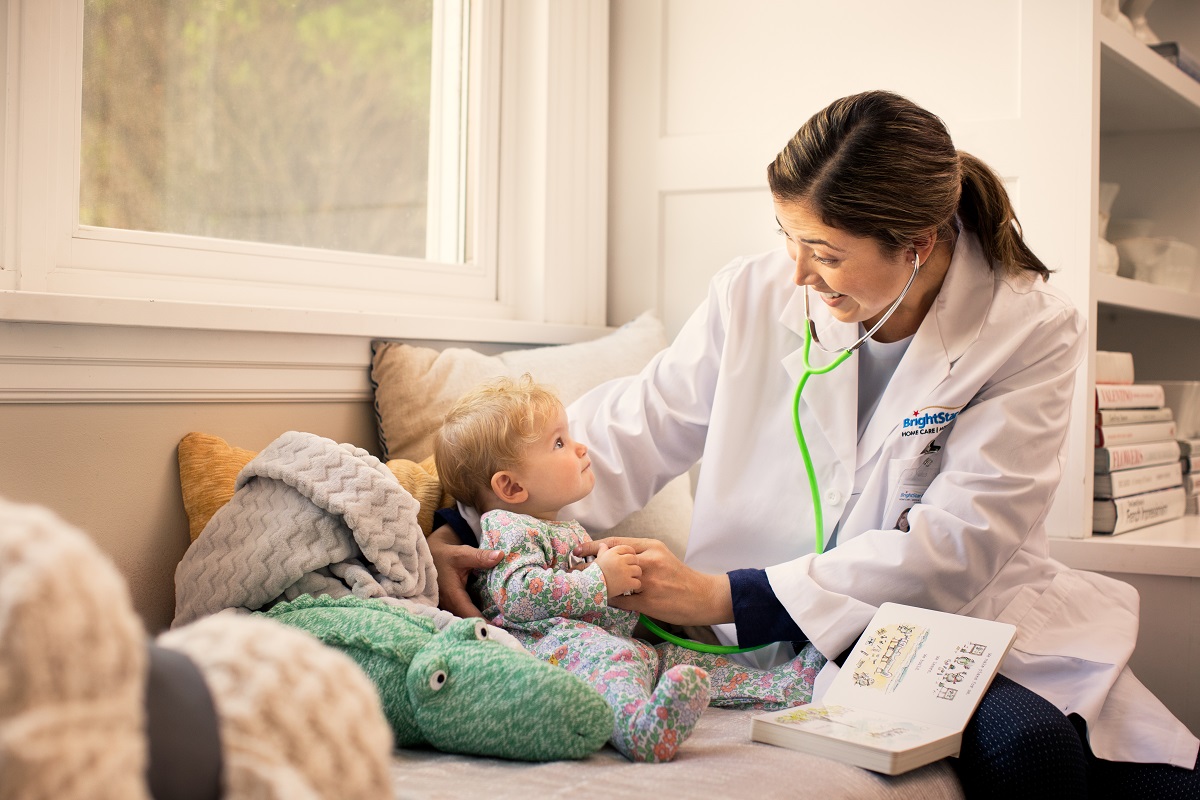 BrightStar Care franchisees provide their clients with a full continuum of care – companion care, personal care and skilled nursing care. BrightStar Care eliminates the burden on clients and families searching for a care provider when the client enters a new stage of life where they require a new kind of care. The transition for BrightStar Care franchisees' clients and their families is seamless because of the full continuum of care model.
This means you can retain your clients longer than you would if you owned a home health care business that provided only one type of care – which most other providers do.
BrightStar Care also has other revenue streams franchisees can tap into, such as our National Accounts. These include health care organizations and insurance companies. For example, it's not uncommon for BrightStar Care franchisees to be contracted for caregivers with retirement communities, assisted living facilities, and hospitals.
Support to Help You Deliver A Higher Standard of Care
Look for support that helps you build your business.
Besides providing you with a model that includes multiple streams of revenue, BrightStar Care provides initial and ongoing support to its franchisees.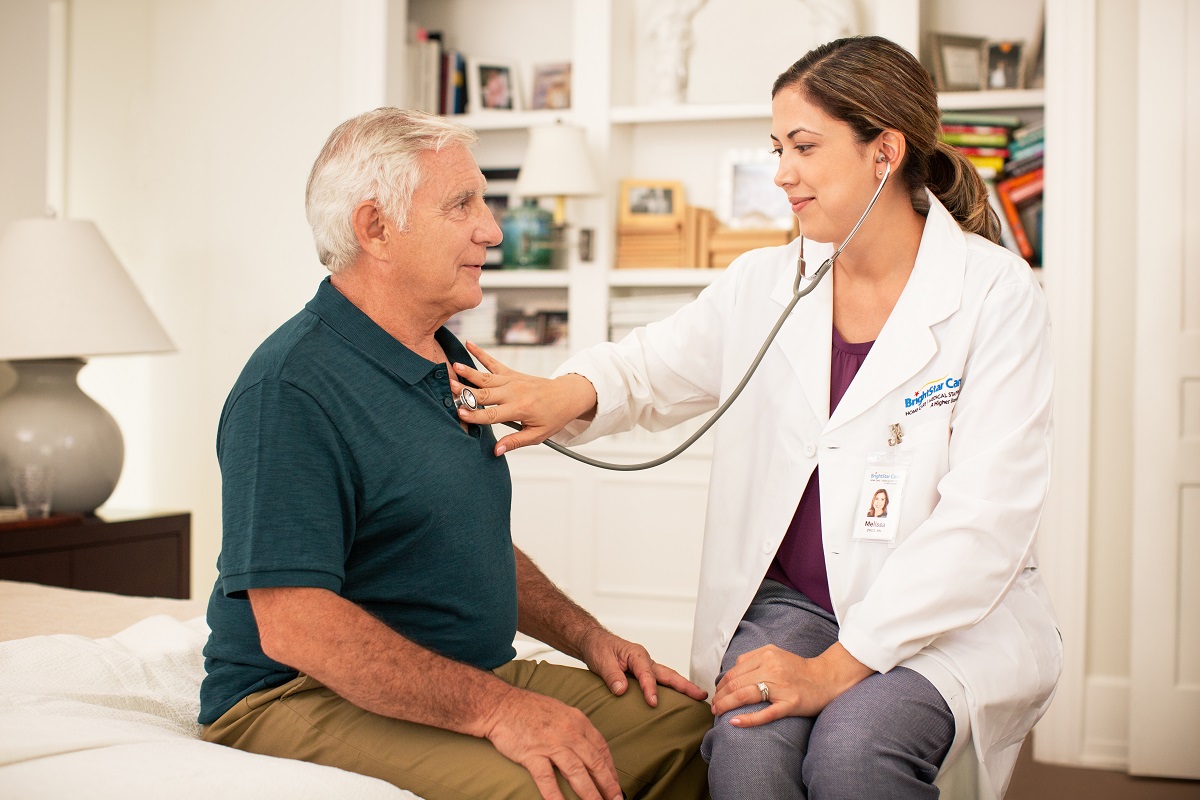 Comprehensive initial support begins as soon as you sign the franchise agreement. You will be assigned a member of our BrightStart® team, who will help you schedule your training and walk you through the pre-opening process. The BrightStart® team member will have weekly calls with you and provide you with checklists and timelines for site selection for your home health care agency, setting up insurance, payroll vendor and credit card vendors, applying for a business license, hiring and other start-up tasks.
BrightStar Care training consists of three weeks spread out over a three month period. It is comprehensive and covers a wide area of topics, including recruiting, marketing and selling, BrightStar Care proprietary software system, living room visits and the significance of the brand's accreditation through The Joint Commission.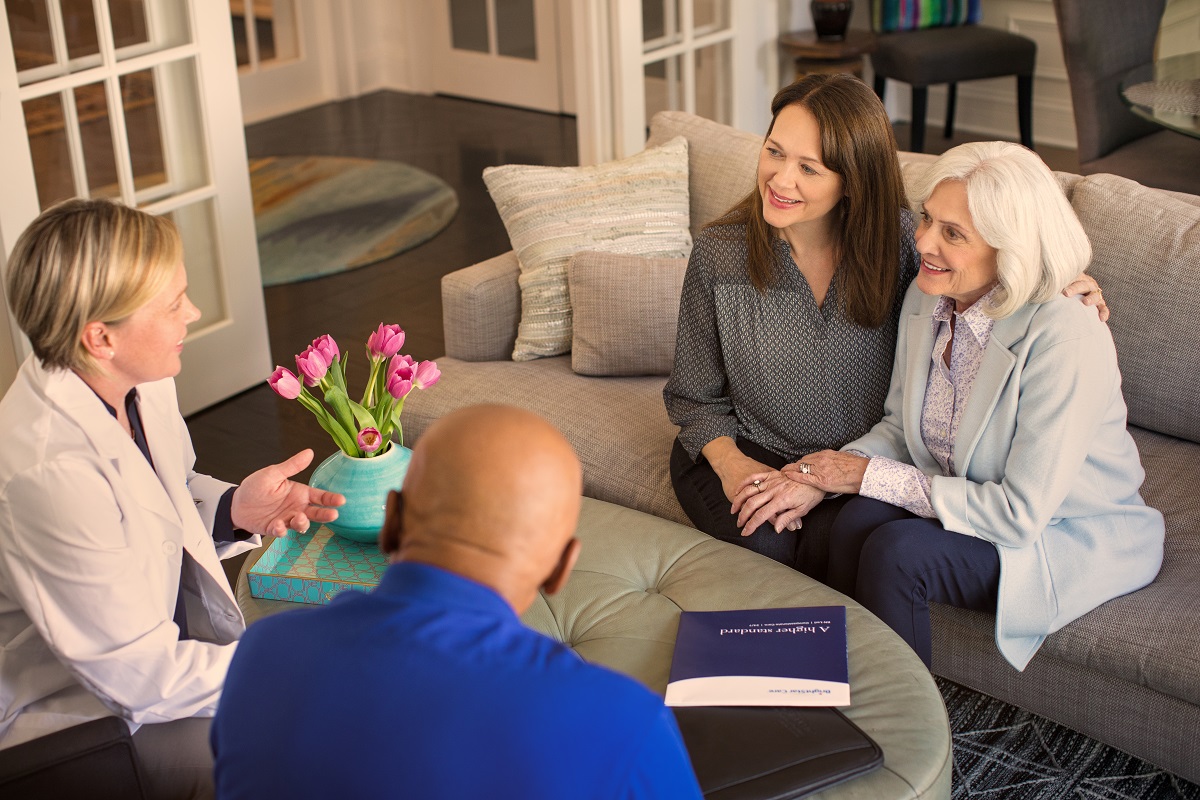 Ongoing support consists of online modules and in-class training, as well as annual conferences with breakout sessions and round tables to share and learn best practices from your peers. We also provide each franchise owner with a field support coach to help answer your questions right away. Franchisees are also encouraged to attend our monthly calls and webinars – both cover best practices.
Accreditations that Establish the Brand as Legitimate
Endorsements of prestigious trade organizations are also another aspect of owning a home health care business you should consider. They not only help inform you about the quality of the brand, but they can serve as selling points for potential employees.
BrightStar Care franchisees obtain and maintain accreditation by The Joint Commission, an organization that evaluates different health care businesses with the aim of improving health care for the public. For a record 6 consecutive years, BrightStar Care has earned the Joint Commission's Enterprise Champion for Quality Award, making us the only home care franchise system to do so. The significant recognition sets us apart from other home care franchises and ensures our franchisees uphold our brand values and culture for providing A Higher Standard of care.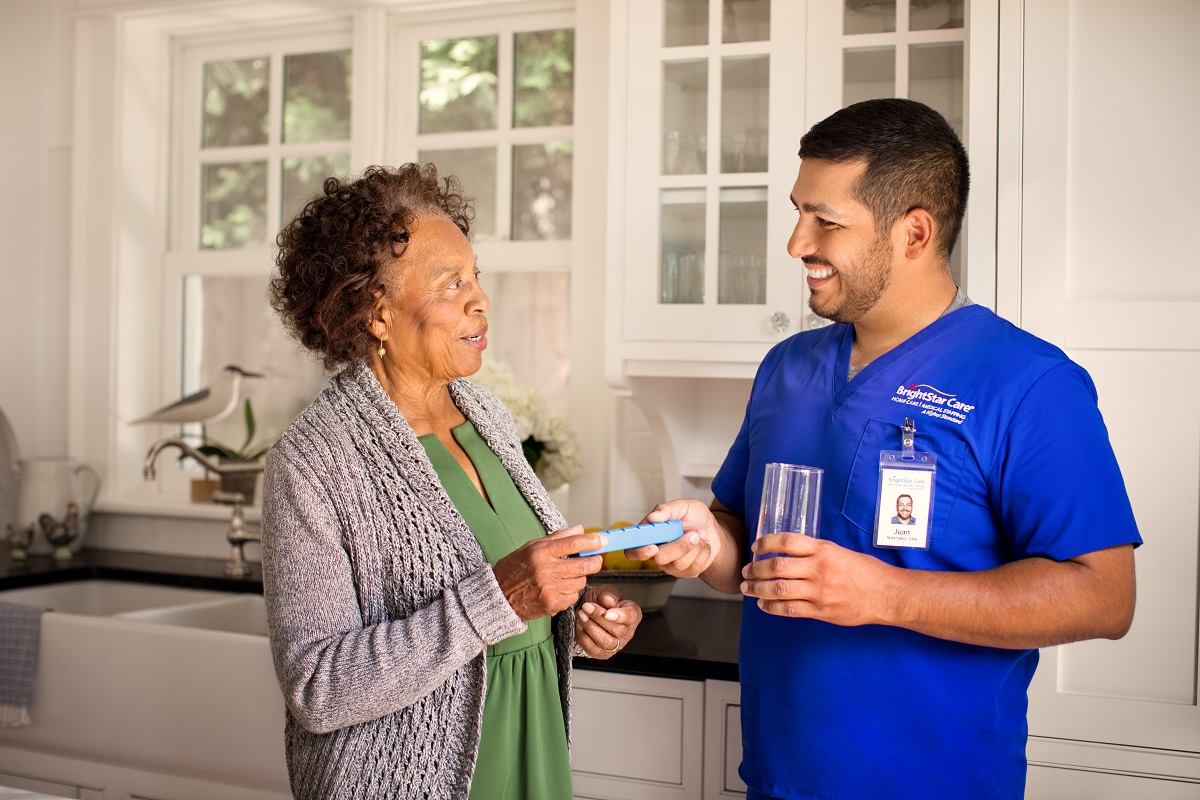 The Joint Commission standards are developed with input from:
Health care professionals
Consumers
Government agencies (including Centers for Medicare & Medicaid)[i]
Additionally, BrightStar Care franchisees have earned more "Best of Home Care" awards than any other brand. In 2018, the company ranked No. 75 on Entrepreneur magazine's Franchise 500 list and was included for the fourth consecutive year on Forbes magazine's list of top franchise opportunities. BrightStar Care also ranked No. 1 in the low-investment category for 2019 Forbes America's Best Franchises.
Brand Recognition and Reputation that Spurs Growth
In order to provide A Higher Standard of care to the most people in your community, you will want to associate yourself with a home health care business that has strong brand recognition and a stellar reputation.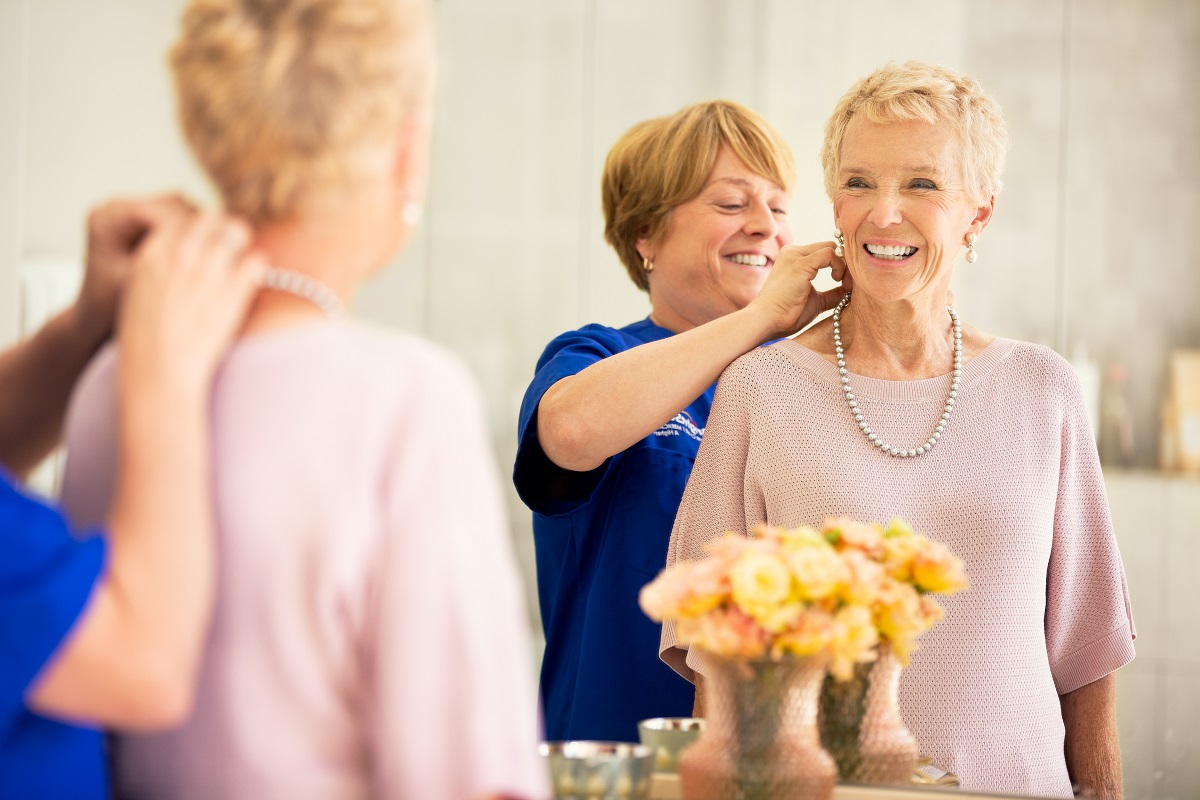 Because BrightStar Care is an expanding home health care franchise, with more than 340 locations throughout the United States, we have strong brand recognition. Thanks to The Joint Commission accreditation, industry recognition and hundreds of franchisees providing A Higher Standard of care, we enjoy a reputation as a brand that has our clients' best interests at heart.
When it comes to franchising, you could even say our reputation precedes us as interest in our franchise development target markets is plentiful. Our multiple revenue streams, comprehensive training and support, and the satisfaction of providing quality home care that is second to none makes starting a BrightStar Care franchise a sound decision.
To learn more about home health care franchise opportunities with BrightStar Care, download our free franchise overview.