Instead of struggling to climb the corporate ladder, more and more people are looking to expand their careers by starting a business of their own. For decades, franchising has served as the most rewarding and stable avenue for people to do just this. What makes franchising so unique is the ability to be your own boss while having the support of a successful brand behind you. But how do you know which brand or industry is the best investment and long-term opportunity?
Oversaturated Business vs. Emerging Business
When the term franchising comes to mind, oftentimes, people think of a popular food concept, such as McDonald's or Little Caesar's. In today's world, investing in a popular quick service restaurant may seem like the ticket to success, but it won't provide the profitability or stability most franchise owners seek. In fact, for multi-unit operators, it can be nearly impossible to achieve their goals. This is because quick service brands on par with Little Caesar's are in a much more competitive, oversaturated industry.
Oversaturation occurs when too many options exist for one type of brand in a given market. When entrepreneurs invest in an oversaturated brand, there's no room for growth, and every single customer will be extremely hard-won; there are always competing brands that serve a product easily comparable to your own. Customers will also quickly land on a favorite burger or pizza chain, and it likely won't be yours if your business is new in town.
However, the healthcare industry and assisted living franchises are far less saturated, with ample room in the market for growth and innovation. In other words, plenty of opportunities for successful business owners. BrightStar Care franchise, in particular, is a truly one-of-a-kind healthcare brand that offers a product none of our competitors can touch: we offer skilled and non-skilled home care under one brand so that our clients can seamlessly coordinate. No other brands in the healthcare industry can say the same, nor can they match our high-quality care. As an emerging brand with 20 years of experience behind us, we're the obvious choice.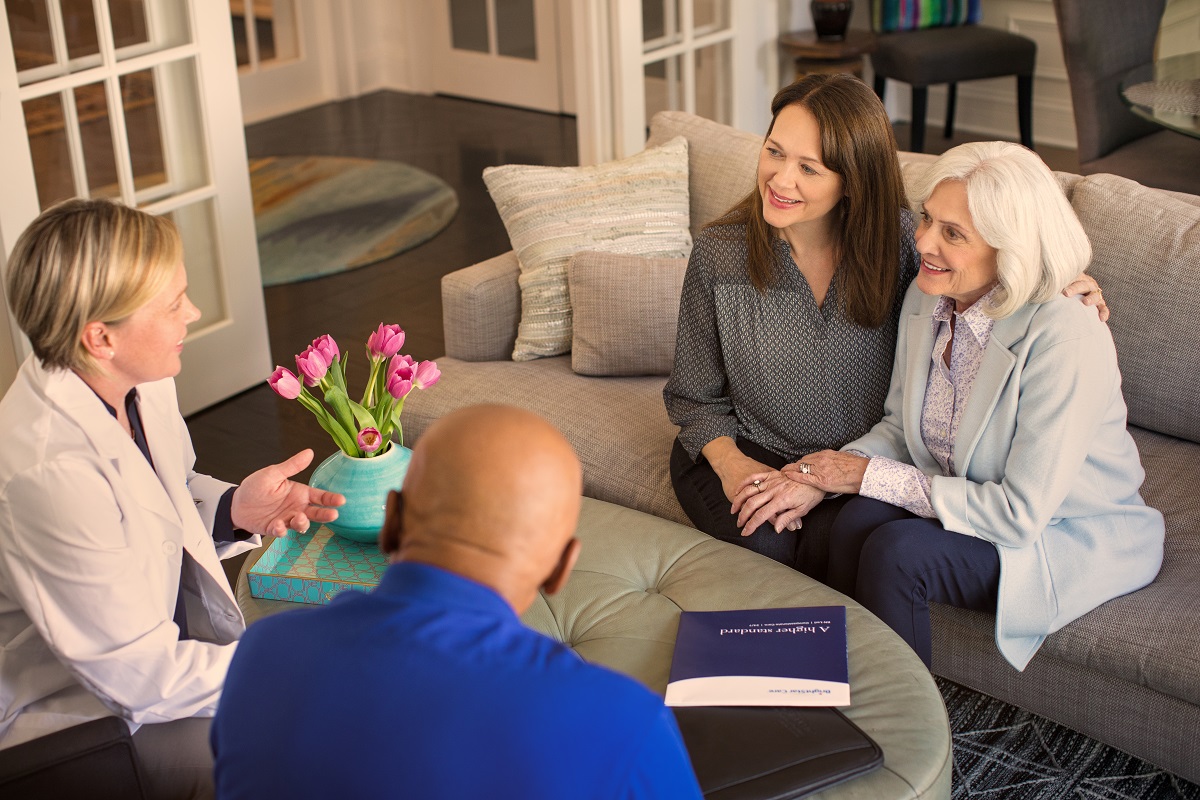 The Quick Service Restaurant Industry is Still Recovering While Healthcare Thrives
The Washington Post estimates that approximately 72,700 restaurants closed their doors in 2021 alone, and the majority of them remained closed or had to reduce their size dramatically. Meanwhile, the healthcare industry has only seen growth. BrightStar Care franchise has been in the business for nearly 20 years, expanding the possibilities of healthcare franchising. We've proven time and again that the healthcare industry is where business owners will find the most success today.
The United States Department of Agriculture (USDA) found that spending at quick service restaurants fell considerably at the start of the pandemic and still hasn't recovered. On the other hand, the healthcare industry has been ripe with business opportunities for entrepreneurs with various backgrounds—medical and otherwise.
BrightStar Care has adapted to the rapidly changing conditions of a post-pandemic world when other brands have struggled, in part due to our unique business model. Our franchisees can take advantage of five different revenue streams that each address the breadth of our growing aging population's medical and at-home care needs. Whether it's the skilled care of a nurse or assistance with mobility issues, COVID testing and vaccination, our franchisees' businesses are increasingly relevant to the needs of the public in a way franchises in other industries can't match.
BrightStar Care Franchisees are Making a Real Difference
Being an entrepreneur isn't just a career path but a way to become a leader in your community—and that's doubly true for business owners in the healthcare industry. BrightStar Care franchisees like Becky Torrez have been able to provide for their communities when no other businesses can. While the pandemic has continued to affect immunocompromised people and seniors the most, few other home care options exist that meet our standards of quality or our breadth of services. Becky and others have invested in their skilled care offerings to meet the need for medical care that can be delivered at home, whereas other agencies aren't equipped to do the same.
For example, at a time when the COVID vaccines were difficult to come by and were in high demand, BrightStar Care franchises were able to provide them. Our franchisees have unquestionably saved countless lives in their communities since well before the pandemic was ever on the horizon—which is why it's no wonder our franchisees came out ahead throughout the last few turbulent years.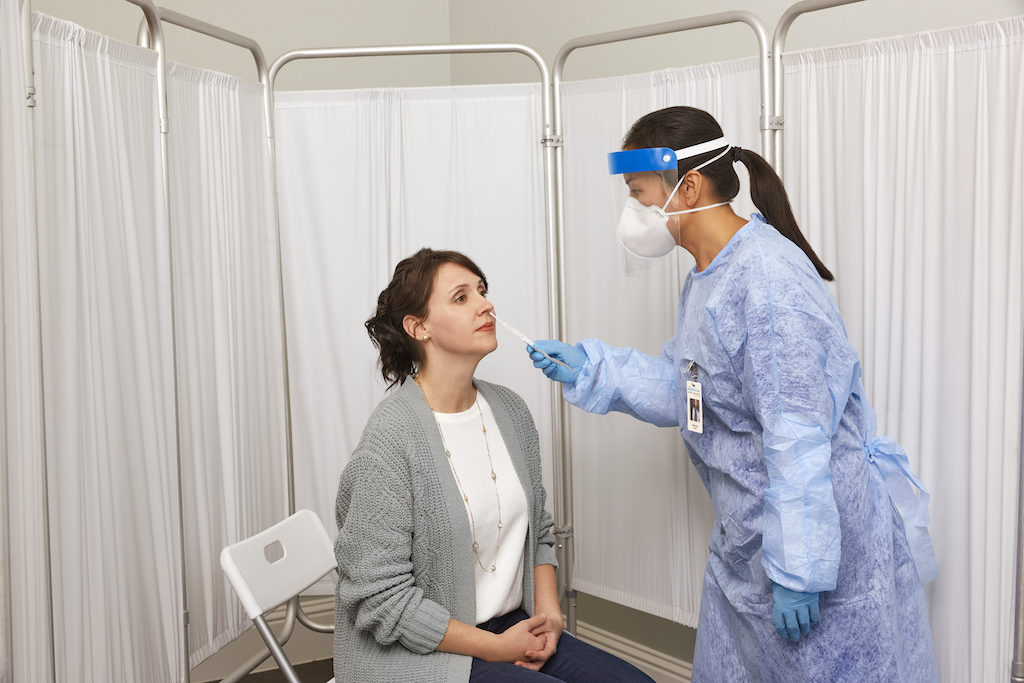 As Becky put it, in describing our healthcare franchise's success, "I remembered thinking, 'If I don't buy BrightStar, I'm going to have to compete with them. So many of those other places I talked to aren't in business anymore."
The Population of Seniors is Growing
Baby boomers are getting older, and retirement isn't the same as when the previous generation was aging. These days, seniors are interested in maintaining their independence and extending their lives in their own homes for as long as possible—and when they move out they want their residence to feel like a real home instead of an institution or nursing home.
As more seniors live longer lives, BrightStar Care franchises provide assisted living options that have been in high demand. Chronic or long-term diseases are increasingly common as medicine advances, and people live longer lives, and in turn, the healthcare market has been reported to grow at a CAGR of 9.5% over the next four years. In addition, there are approximately seven million aging Baby Boomers in the United States today, yet there aren't enough assisted living options; BrightStar Care franchisees are helping to fill that void.
We Need Healthcare Franchises Now More Than Ever
While the quick service restaurant industry is a popular choice for first time franchisees, the industry has been subject to turmoil as a result of the pandemic and supply chain issues. Healthcare franchises—which have always been in high demand—are more in need than ever before. With 20 years of experience in the healthcare industry, we're uniquely positioned to answer the expanding health concerns of a population impacted by COVID.
Interested in owning a business in a growing industry? Contact us today to learn more about opening a BrightStar Care franchise!